Tech Guide: Connecting a Sunny Boy US Inverter to a Home Wi-Fi Network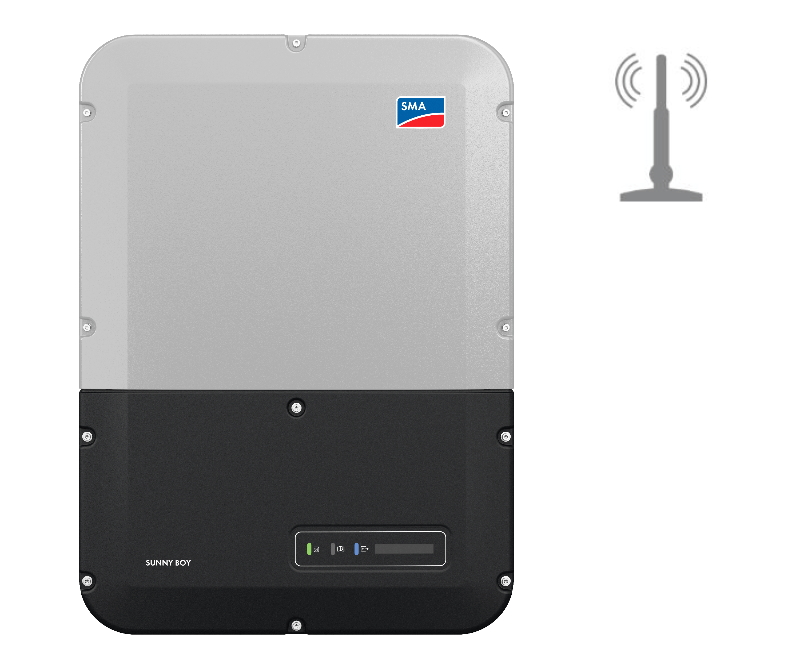 How to connect a Sunny Boy US inverter to a home WI-Fi network?
The SMA Sunny Boy US line of residential PV inverter supports 2.4GHz Wi-Fi communications right out of the box. This guide walks you through the steps to connect a Sunny Boy US inverter to a Wi-Fi network using Wi-Fi Protected Setup (WPS).
The Sunny Boy US inverter line supports two types of Wi-Fi connectivity. The first, a direct Wi-Fi connection, is used primarily by installers to commission the inverter as covered in our "Step by Step Guide on How to Access the Sunny Boy User Interface via the Self-Hosted Wi-Fi" blog post. The second, connecting the Sunny Boy as a device on a homeowner's existing internet-connected 2.4GHz Wi-Fi network, provides the ability to sign up for free monitoring on Sunny Portal as well as enroll in the free SMA Service program Smart Connected. While Ethernet-based wired communication is also supported by the Sunny Boy US line, Wi-Fi is strongly preferred by installers for its simpler installation.
What happens if the homeowner changes service providers or replaces their Wi-Fi router?
Does the installer need to roll a truck to re-establish Wi-Fi connection for the inverter? No, the Sunny Boy-US line also supports Wi-Fi Protected Setup (WPS) to make these changes easy to accommodate — so easy a homeowner can do it all by themselves!
Wi-Fi Protected Setup (WPS) is a function introduced by the Wi-Fi Alliance that allows devices to be securely joined to a password protected Wi-Fi network without having to physically enter -and potentially reveal- the password. Often this function is enabled temporarily by pressing a button on the router. The way to turn on the WPS function on the Sunny Boy US inverter is by simply knocking twice rapidly on the lower black lid of the inverter. Successful enabling of WPS on the inverter is signaled by the blue LED on the lower lid flashing rapidly. The WPS function will stay active for approximately two minutes.
If the homeowner needs to use the WPS function to re-join their Sunny Boy US inverter to their Wi-Fi network, the process is very simple. The first step is to enable WPS on the Sunny Boy. Once the blue LED is flashing rapidly, the second step can be performed – pressing the WPS button on the router. The blue LED will stay on once connection is established between the two devices.  That's all there is to it!
The operation of the Sunny Boy US WPS function is documented in the Tech Tip video "Accessing the Graphical user Interface of the Sunny Boy US-41", from 2:26-2:56.
https://www.sma-sunny.com/wp-content/uploads/2021/10/Header-Rev-1.png
672
810
Mike
/wp-content/themes/enfold-child/images/SMA-LOGO-Color_s-1.png
Mike
2021-10-12 17:48:21
2021-10-12 18:25:47
Tech Guide: Connecting a Sunny Boy US Inverter to a Home Wi-Fi Network