Top 4 Benefits of SunSpec Rapid Shutdown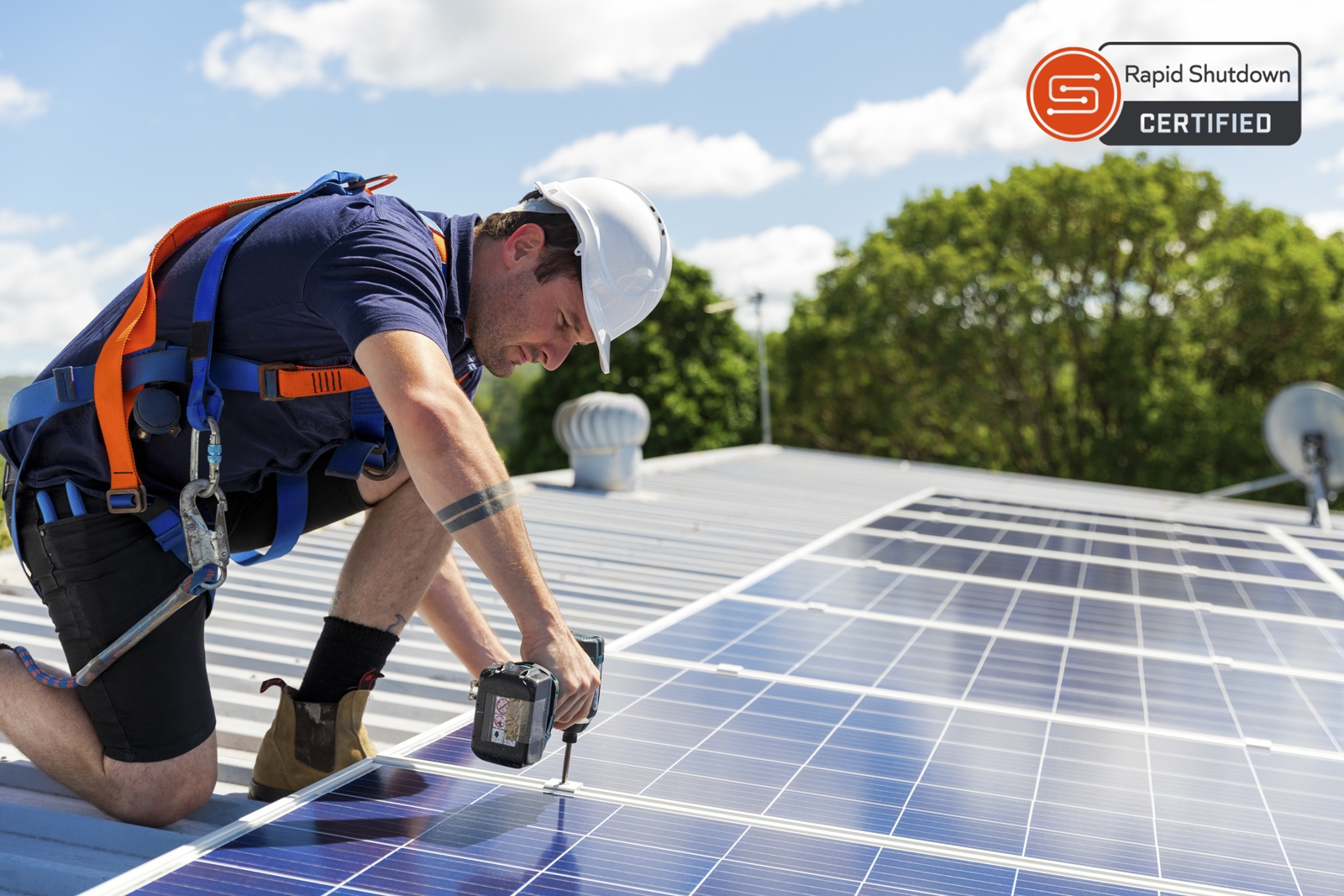 By now, solar professionals are aware of National Electric Code requirements for rapid shutdown. But, with so many options in the market, how do integrators decide on which technology to use? Do they select a proprietary solution or the industry standard? What considerations are important in making this decision?
Using SunSpec certified rapid shutdown technology has allowed SMA to offer a best-in-class inverter and shutdown solution for residential and commercial markets.
We've considered the many advantages and picked the top four benefits of SunSpec Rapid Shutdown:
1) Reliability
SunSpec certified rapid shutdown receivers are pure code compliance devices and do not perform power conditioning, so they are vastly less complex and work less than DC optimizers and microinverters, increasing overall system reliability. In fact, a system using SMA and SunSpec technology reduces componentry by up to 50%! That's a lot fewer components to wear out or fail while housed under a module, where temperatures can soar and thermal cycling than be brutal.
The SunSpec Rapid Shutdown device available from SMA is the most cost-effective and reliable solution for fulfilling NEC 2017 module level shutdown requirements. When th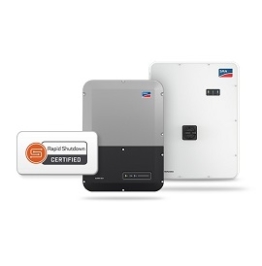 is is coupled with the technical support from SMA's, free Smart Connected program and a SunSpec-certified solution paired with a certified inverter is best in class.
The SMA Sunny Boy and Sunny Tripower CORE1 inverters come with integrated SunSpec rapid shutdown-certified transmitters, utilizing a SunSpec-certified receiver at the module for shutdown.
In addition to improving reliability, the adoption of standardization reduces risk for integrators. Using standardized components for compliance functions allows for easier system design and creates a plug-and-play system for any panel and inverter combination, which benefits all solar vendors.
2) Speed and Simplicity
Using SMA SunSpec-certified rapid shutdown device reduces installation time and interconnection cost due to its plug-and-play componentry. It is also the fastest, simplest installation of any residential or commercial PV solution on the market and makes it easy to comply with rapid shutdown requirements.
The module-level device is certified for compatibility with the SunSpec communication signal and SMA inverters, making compliance simple and quick. By using the existing DC lines between the inverter and PV array for power line communications (PLC), installation and labor are significantly reduced. No additional wires or communication equipment are needed.
During commissioning, no discovery step is needed for the SunSpec receivers, speeding the process. Furthermore, inverter DC channel level monitoring is provided by SMA's residential and commercial inverters so there is no time-consuming bar code scanning of the rapid shutdown receivers for monitoring configuration as with optimizers or microinverters.
The installer community has enthusiastically adopted SunSpec-certified rapid shutdown technology. It has been a game-changer for SMA's PowerUp Trusted Solar Energy Partners, who have been using it as a differentiator versus more complex solutions.
3) Higher Yield with ShadeFix
SMA's proprietary ShadeFix technology optimizes system performance for both residential and commercial projects. Integrators can capitalize on the greater energy afforded by the SMA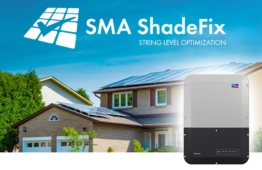 ShadeFix while realizing the simplicity of the SunSpec certified shutdown device. The result is a solution that delivers more energy but contains 50% fewer components than traditional module-level DC optimizers.
 In fact, third party testing has shown ShadeFix optimization,  produces more power than traditional optimizers. When paired with a SunSpec-certified shutdown device no other optimized solution generates more power or is as easy to install.
4.) Reduced Risk
The marketplace today has many challenges, from shipping issues to chip shortages. Using a SunSpec-certified rapid shutdown device ensures that components can be simply updated or replaced. Because so many solutions now function in the SunSpec ecosystem, an installer can select a certified and compatible component for the array without disruption. This helps operators avoid challenges with proprietary technology. When manufacturers exit the market or change device models, installers can be left holding the bag.  By moving to a standard communications protocol, installers can mitigate this risk. With multiple suppliers to choose from, an installer has mor options at his or her disposal.
SMA has proudly partnered with the SunSpec Alliance for nearly a decade – collaborating on multiple initiatives such as Modbus certification and smart inverter protocols, as well as rapid shutdown efforts. Standardization of system components drives costs down and reduces the business risk associated with a proprietary solution. Lower system pricing drives greater end-user adoption. Installers benefit from the freedom of choice via an ecosystem of certified solutions without being encumbered by unnecessary risk of a single-sourced supply. We are proud to continue our support of the SunSpec Alliance and the great benefits it brings to the industry.
https://www.sma-sunny.com/wp-content/uploads/2021/06/SunSpec-RSD-Rooftop-1.jpg
1067
1600
Alexandra Alejandro
/wp-content/themes/enfold-child/images/SMA-LOGO-Color_s-1.png
Alexandra Alejandro
2021-06-09 23:37:49
2021-06-09 23:37:49
Top 4 Benefits of SunSpec Rapid Shutdown