Solar Spotlight: San Diego Padres and Sullivan Solar Power to Start 2018 MLB Season with a Solar Home Run!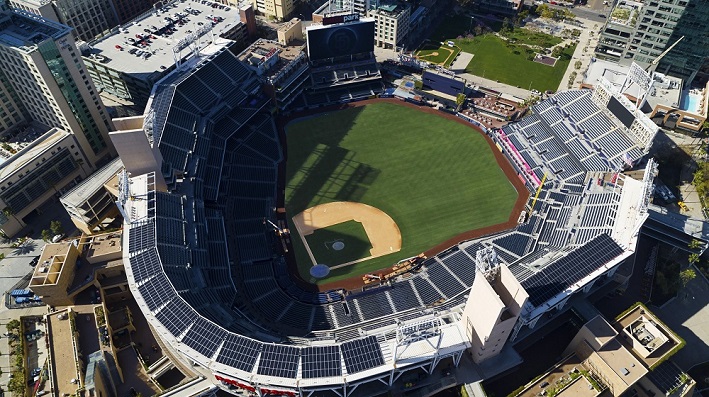 The solar energy revolution has arrived to San Diego and Sullivan Solar Power is leading the way with a groundbreaking project, which features SMA inverters at Petco Park, the home of the San Diego Padres.

We are talking about the largest solar power system ever installed at a Major League Baseball (MLB) venue, and one that is larger than the other seven MLB solar projects combined!
The 336,520-watt project will produce over 12 million-kilowatt hours over the next 25 years and will provide the San Diego Padres organization an estimated savings of $4,117,000.
"With Petco Park serving as the premier sports and entertainment venue in San Diego, we take pride in continuing to make it the most energy efficient and sustainable facility possible," said Padres Chief Operating Officer Erik Greupner. "We are pleased to partner with Sullivan Solar Power on this project, which represents a further step by the Padres to improve the energy efficiency and sustainability of Petco Park."
The fact the Padres chose Sullivan Solar Power for this unprecedented assignment is understandable. Sullivan has a proven track record of providing the best technology and services to their clients.  As expressed by Founder and President Daniel Sullivan, "Installing solar on the top of Petco Park is no easy feat, but we are proving that it can be done."
To make this ambitious project possible, they chose 10 Sunny Tripower inverters: Eight SMA Sunny Tripower 30000TL-US and two SMA Sunny Tripower 15000TL-US-10, as well as 716 of Sun Power's 470-watt solar modules.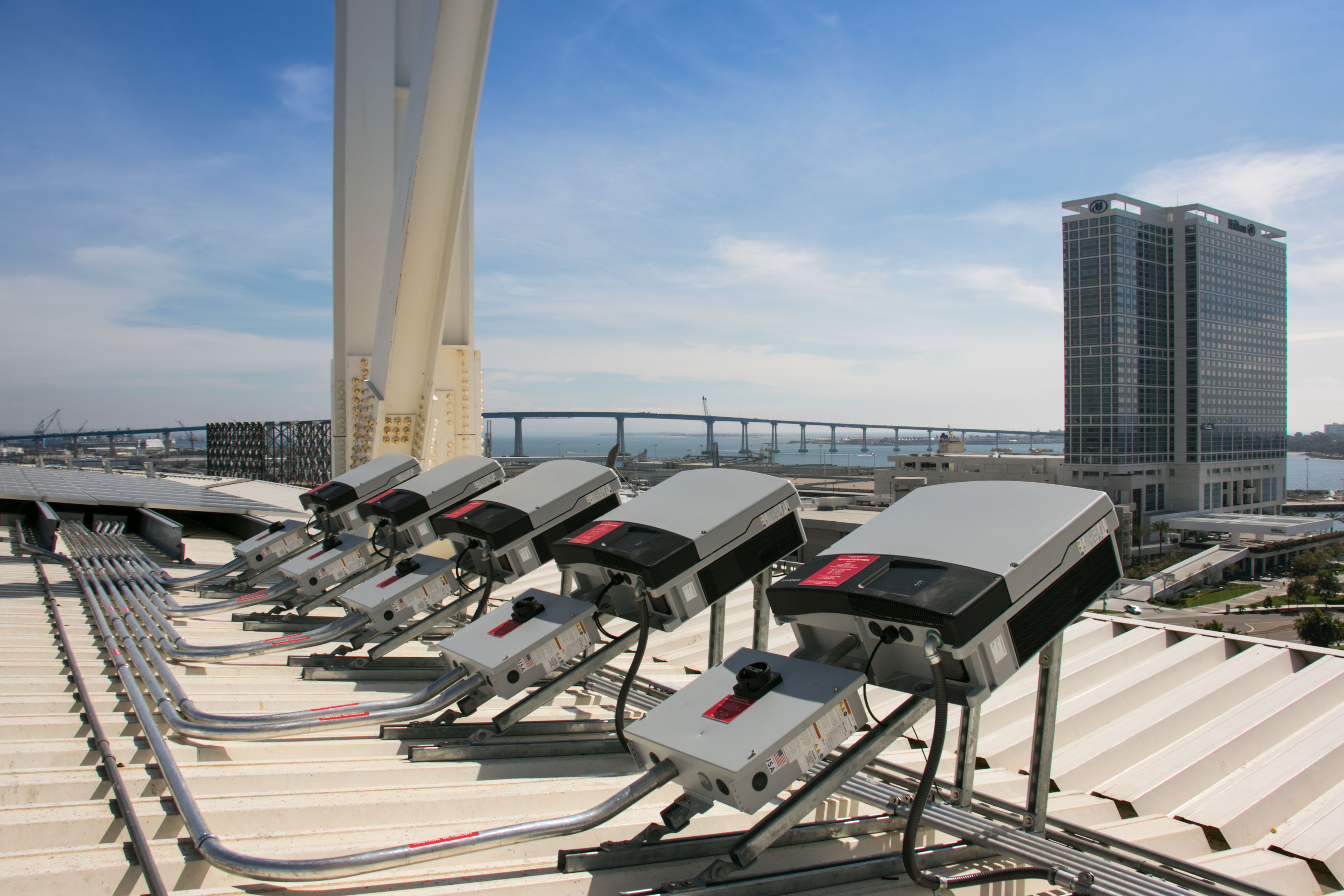 "Sullivan Solar Power has strict product selection criteria. We use the highest quality products from financially stable companies who support the best interest of our country.  By using the highest quality products, installed by the highest-trained electricians, our customers have the highest quality solar power systems. This creates solar advocates who further our mission of fundamentally changing the way we generate electricity. We have used SMA America inverters on thousands of residential projects as well as high profile commercial projects like Petco Park." said Sullivan.
As part of their partnership and undeniable commitment to a better, cleaner and greener future for San Diego, Sullivan Solar Power and the San Diego Padres will be hosting educational workshops at Petco Park throughout the season to help Padres fans go solar as well.
The installation and commissioning of this solar energy system on America's top-rated baseball stadium by USA Today was completed yesterday, prior to Opening Day when the Padres will inaugurate their solar powered park playing against the Milwaukee Brewers.
This is history in the making and at SMA, we could not be more excited and proud!  Thanks Sullivan Solar Power for sharing this awesome aerial video as well as the pictures included in our gallery, and of course, for choosing SMA inverters for this remarkable task.
https://www.sma-sunny.com/wp-content/uploads/2020/10/featured-image-b.jpg
397
709
Alexandra Alejandro
/wp-content/themes/enfold-child/images/SMA-LOGO-Color_s-1.png
Alexandra Alejandro
2018-03-27 08:00:04
2020-12-22 10:12:19
Solar Spotlight: San Diego Padres and Sullivan Solar Power to Start 2018 MLB Season with a Solar Home Run!