Rule 21 Phase 2: What does it mean for the solar industry?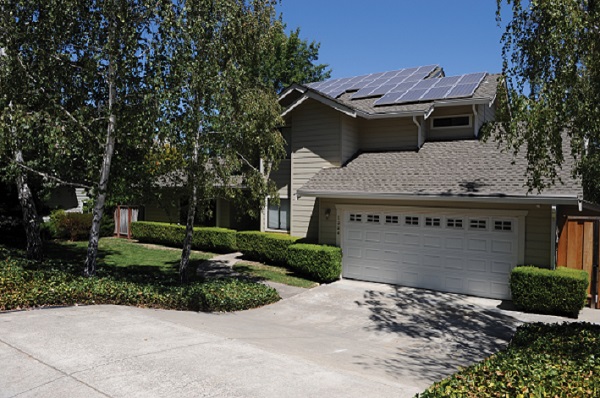 It is February the 22, 2019, and today is the day we've been anticipating for California Electric Rule 21, Phase 2 implementation!
Actually, as many of you may be aware, that changed last month when the California Public Utilities Commission delayed the compliance deadline for the full scope of Phase 2 six months to August 22, 2019. However, today still is the deadline for the mandate that all inverter-based generating facilities (solar PV and energy storage systems) installed with planned interconnection to California's three investor owned utilities to be capable of 2 of the 8 Phase 3 functions and included in California Energy Commission's Eligible Equipment List of Inverters.
Those 2 functions are:
Function 5: Frequency Watt Mode
Function 6: Volt Watt Mode
For the complete list of the 8 functions of Phase 3, watch our recorded webinar here.
Before we get into the exciting stuff, it might be helpful to quickly recap the why, what, and when of CA Rule 21. This is going to be short and sweet, I promise. For more in-depth reading, tutorial videos and webinars we have you covered, just follow the links below.
Why? Because the solar and energy storage industry exceeded all expectations in our growth and massive, exponential contribution to clean energy generation in the distribution mix within grids. Simple anti-islanding worked well for a while, but it quickly became apparent that our disruptive progress needed to be taken seriously and more thoughtfully integrated into utilities' distribution and planning operations. The CPUC and CEC formed the Smart Inverter Working Group in 2013 to tackle these challenges and they came up with a 3 step plan: the 3 phases of Rule 21.
What? When? California Public Utilities Commission tariff describing interconnection, operation and metering requirements of generation facilities connected to an investor-owned utility based on the Institute of Electrical and Electronics Engineers (IEEE) 1547.
Three phases of CA Rule 21:
Phase 1: Autonomous Functions – September 8th 2017, then Reactive Power Priority mandate added on July 26th of 2018
Phase 2: Communications- August 22nd, 2019
Phase 3: Advanced Inverter Functionalities that may or may not require communications – Functions 5 and 6 inverter capability beginning February 22nd, 2019. The remainder on August 22, 2019.
What I'd really like to share with you is an exciting preview of what SMA is creating, not only for compliance with CA Rule 21 Phases 2 and 3, but to provide our customers with access to new value (and revenue) streams of the rapidly developing transactive Internet of Energy. With ennexOS, Webconnect and SunSpec Modbus, SMA PV and energy storage systems are prepared for both compliance and new business enablement.
In Germany, we already offer a market-tailored solution for direct energy trading, called Solar Power On Trade. In the US, we are collaborating with SunSpec and other industry organizations to adapt this Distributed Energy Resource control platform with the Common Smart Inverter Profile and IEEE 2030.5 communications standard.
It is a cloud-based platform which virtualizes each inverter of connected SMA solar PV, energy storage and energy management systems and provides the owner with the option to participate in energy services programs which are increasingly being offered by utilities, energy providers and energy services aggregators. With the virtualization of each inverter our customers connect, the unique capabilities available from hundreds of data points and commands can be safely utilized to the benefit of the customer. Over the past seven years, our teams of engineers, scientists, technologists and developers diligently planned and developed this offering to ensure the highest success of our customers.
The guiding principal in our effort is to ensure the realization of 100% renewable energy while democratizing and distributing real value and benefit for all involved. Installers, homeowners, facility energy managers, energy services aggregators, utilities, energy providers and service operators must all benefit. Not only from the perspective of reduced carbon emissions and basic environmental health, but through access to new opportunities created through decarbonization, digitalization, decentralization and democratization of the clean energy transition.
Stay tuned.
https://www.sma-sunny.com/wp-content/uploads/2020/10/US-Residential-600px.jpg
398
600
Alexandra Alejandro
/wp-content/themes/enfold-child/images/SMA-LOGO-Color_s-1.png
Alexandra Alejandro
2019-02-22 15:45:26
2020-11-02 14:59:22
Rule 21 Phase 2: What does it mean for the solar industry?