Colorado Dome Home – from Astronaut's Dream House to Educational Facility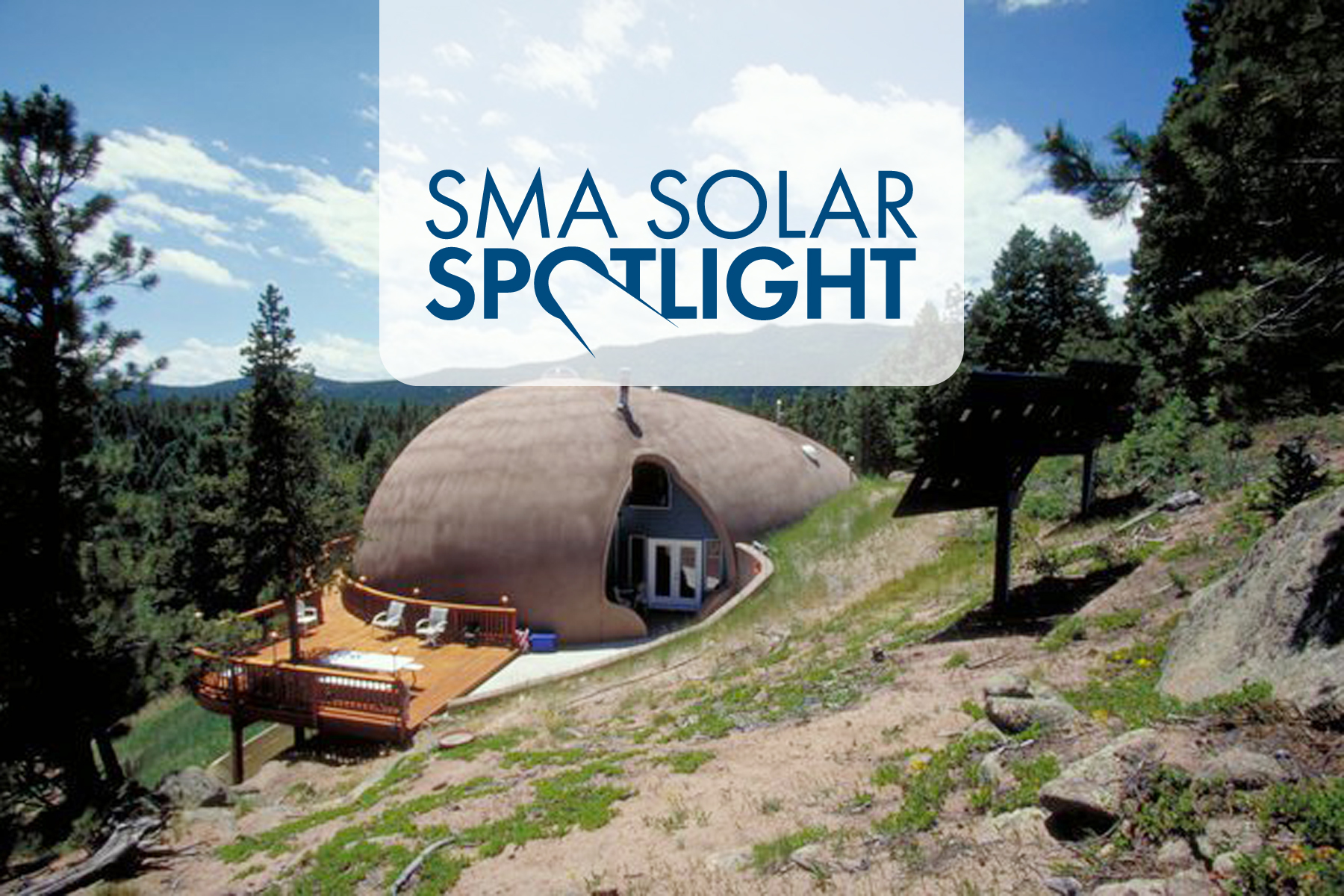 Nestled in the foothills just west of Denver in Conifer, Colorado is a home unlike any other in this predominately suburban neighborhood. The 4,049 square foot "Dome Home" was originally built in 1996 by Bilby Wallace, a former astronaut, and sits on 38 beautiful acres at the base of the Colorado Rocky Mountains. 
From a Home to a Classroom
The home's newest owners recently purchased the property to serve as an experiential learning center for a new educational nonprofit. The "Dome Home" will serve as a classroom showcasing the benefits of a renewable energy lifestyle. The passive solar design of the home uses the mountain's edge and the precise locations of all doors, walls and windows to maximize efficiency. This keeps the home cool in the summer and warm in the winter.
Homeowners recently updated the 9 kW PV system to a 15 kW PV system, looking to demonstrate the feasibility of total power independence. The home is completely off-grid and has the ability to fully charge the owners' two electric vehicles.
System Details
The new 15 kW PV system was commissioned by Sunny PRO Club member Southard Solar, a solar expert with more than 20 years' experience. Southard Solar installed four 3 kW pole mounts, one 3 kW ground mount,  five SMA Sunny Boy 3000-US inverters, two SMA Sunny Island 5048-US inverters, and a 48 V 1000Ah Nickel Iron battery bank by Iron Edison. The expected life of the 25-year Iron Edison nickel-iron battery system is the most environmentally sensitive choice for off-grid and renewable energy storage applications.
Monitoring Energy Consumption
The constant monitoring of the home's energy consumption allows students to learn about managing power use and reducing waste.  A PowerWise energy monitoring system was installed, which enables the homeowner to track exactly where power is being wasted. SMA Sunny Portal sends the homeowner a daily report that details PV production and battery voltage.
Showcasing environmentally-friendly living and conservation were key factors for the owners when purchasing the famous Colorado "Dome Home." The new owners are looking forward to teaching students young and old that living off-grid is within reach of everyone.
Solar Spotlight aims to highlight SMA inverters in real-world situations. Email us with information about your SMA-powered PV projects at SocialMedia@SMA-America.com 
https://www.sma-sunny.com/wp-content/uploads/2013/03/medium_3_SS1.jpg
1200
1800
Melissa Womack
/wp-content/themes/enfold-child/images/SMA-LOGO-Color_s-1.png
Melissa Womack
2013-03-26 10:03:07
2021-01-05 09:55:41
Colorado Dome Home - from Astronaut's Dream House to Educational Facility