"Back on Track"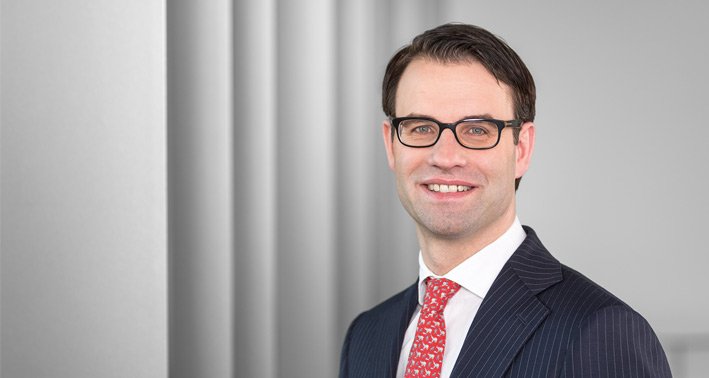 Over the past few weeks, there has been a lot of positive news to report from SMA—including the fact that the Managing Board has twice raised the forecast for 2015. Three questions for Pierre-Pascal Urbon, Chief Executive Officer and Chief Financial Officer.
Pierre, the figures for the current fiscal year have been extremely positive so far. Has SMA achieved a sustainable turnaround?
Yes, and within a very short space of time. Over the past few months, we have been implementing an extensive transformation project to reduce our fixed costs by 40 percent by the end of the year. For 2015, we are expecting a return to sales growth for the first time in four years. We also see a return to profitability after two years of losses. As such, we have regained our profitability earlier than expected and are emerging from the structural change that the industry has been subject to for years in a stronger position, after the company transformation.
The most recent success reports included the fact that SMA has sold inverter output totaling over 1 GW both in Japan and India. Why are these milestones so important?
SMA now generates around 90 percent of its sales outside Germany. And this is a good thing as we certainly don't want to be dependent on a single market. Photovoltaic markets are developing in very different ways, which is why companies need to have an extensive position internationally to share in the growth. In recent years, we have consistently invested in establishing a global infrastructure to compensate for market fluctuations, and now we can benefit from growing demand and the consolidation in the photovoltaics industry in all regions. This is reflected in our regionally balanced sales distribution. Around 35 percent of our sales originate from the EMEA region, 45 percent from North and South America and 20 percent from the Asia-Pacific region. We are especially pleased about the successes in Japan and India because the entry barriers for foreign providers are particularly high in Asian markets. In Japan, it can easily take 18 months for a product to be certified for the market.
How will things progress at SMA in 2016?
The important thing is that the transformation has allowed us to strengthen our competitiveness and simultaneously increase our flexibility. This will enable us to always respond quickly to new developments and take advantage of the further growth that is projected for 2016. We are expecting 56 gigawatts of new PV power output worldwide in the coming year. I envisage the biggest growth in the North American large-scale PV power plant segment. With our Sunny Central inverters and the partnership with Siemens, we are well-positioned to offer complete and cost-efficient solutions in this segment. But we will of course also continue to cover all the other markets and segments with our full product portfolio and our global infrastructure. For example, our customers in North America and Europe can already start to get excited about the new inverters for residential PV systems that we will be bringing to market in the first quarter of 2016.
Thanks for the interview, Pierre. 
Related news
A Strong Partnership: Interview About the Cooperation Between SMA and Siemens
SMA Significantly Increases Sales in First Half of 2015 and Improves Operating Earnings
SMA Surpasses 1 Gigawatt Milestone of Solar Inverter Sales in Japan
Managing Board of SMA Again Raises Sales and Earnings Forecast for 2015
SMA Achieves 1 Gigawatt of Solar Inverter Sales in India
https://www.sma-sunny.com/wp-content/uploads/2015/10/PierrePascalUrbon_SMA_CEO.jpg
378
709
Susanne Henkel
/wp-content/themes/enfold-child/images/SMA-LOGO-Color_s-1.png
Susanne Henkel
2015-10-14 13:36:28
2015-10-28 04:42:18
"Back on Track"