More sunshine needed in the tank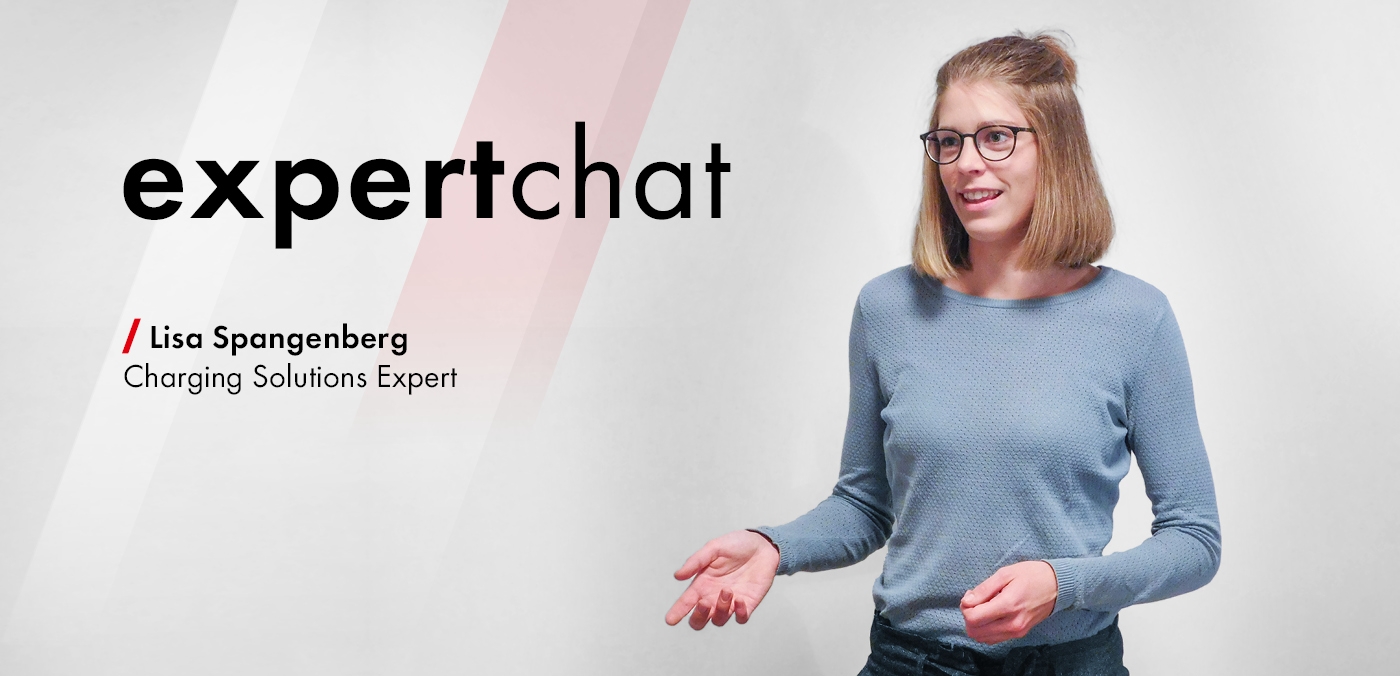 Driving under electric power is already more cost-effective than gasoline-fueled vehicles, says Lisa Spangenberg. As an expert in charging technology, she knows exactly where momentum for the energy transition on the road is still lacking. She also explains why e-mobility is becoming more and more fun.
According to the German government's plans, as many as ten million electric vehicles are to be registered in the country by 2030. What do you think needs to happen to get the energy transition on the road?
We need systematic upgrades to charging infrastructure. Charging has to be available not just in cities but also outside them to keep transportation flexible. And, of course, there need to be enough electric vehicles available. The number of electric vehicles with practical capabilities in terms of range are increasing, but some of them have very long lead times. I'm pleased to see how many funding and incentive models there are, because these are helping boost acceptance among the general public. According to figures from the German Federal Motor Transport Authority (KBA), there were 360,223 registered vehicles with electric or plug-in hybrid drive systems on German roads as of July 1, 2020. In September, these modes of propulsion accounted for as much as a fifth of all new registrations.
Taken as a whole, I would like to see more work done to educate people. We urgently need to dispel preconceptions about e-mobility.
Common preconceptions include a lack of public charging infrastructure, long lines at charging stations and chaotic payment systems. How can you get rid of those?
There's a lot going on. Carmakers and charging station operators are pooling their expertise in joint ventures such as IONITY and investing in pan-European networks of fast charging stations with standard prices. In October, Europe's largest fast charging hub went into operation at the Hilden freeway intersection near Düsseldorf. That is making e-mobility just as simple and flexible as gasoline-powered driving.
On that subject, diesel and gasoline are currently more cost-effective than they have been for some time, so is it actually worth having an electric vehicle?
Yes, definitely. The price of household electricity in Germany is around 30 cents per kilowatt-hour right now. That means that a 100 km trip in a VW eGolf, with an average consumption of 17.3 kilowatt-hours, would cost €5.19. At 4.8 liters of diesel per 100 km, it would cost €5.21 to drive the same distance in a VW Golf TDI. In addition, the German Bundestag recently approved a CO2 price of €25 per metric ton starting in 2021, which is due to increase further in the coming years. Fuel costs will thus be going up by around 7 cents per liter in Germany from next year. The income generated is intended to be used to cut electricity prices by reducing the levy on renewable energies. That will work very much to the advantage of electric vehicles in terms of running costs. Where electric vehicles come out on top most of all is general running costs thanks to their exemption from vehicle tax, lower maintenance costs and frequently waived parking charges. If you can charge your electric vehicle with solar power from your own roof, you don't even have to make the trip to a filling station. Every kilowatt-hour of solar power in the tank saves the average user around 20 cents relative to charging with grid current. That way, e-mobility is unbeatable in both environmental and financial terms.
But I obviously don't want to have to wait for the sun to shine before I can get behind the wheel.
The wall boxes need to be smart and offer flexible charging options. That's why we have developed a charging system that combines both. Users can get their vehicles ready to go very quickly or charge them in a particularly sustainable and affordable way – whichever suits them. Thanks to a smart interface, the wall box knows exactly when surplus solar power is available for charging and can make use of even tiny amounts of solar power via automatic phase-switching for single- and three-phase charging modes. That comes in handy when solar irradiation is limited in the early mornings or late evenings or in the case of small PV arrays.
How do you charge your vehicle in an environmentally friendly way if you don't have your own PV system on your roof?
You can choose a suitably renewable energy tariff. Many public charging stations also run exclusively on green power.
Where to get the wall box?
Most vehicle manufacturers offer simple home charging systems. However, if you're looking for both smart energy management and efficient charging with solar power, you should ideally do some research into suitable charging systems beforehand. After all, not every charging station can be integrated retroactively into a PV system.
Will electric vehicle batteries one day replace home storage systems?
I actually hear this question quite a lot. Some vehicle models are technically capable of bidirectional charging. The key concepts involved are vehicle-to-home and vehicle-to-grid. With the former, the vehicle battery can be used as a separate or supplementary home storage system. The latter offers options for participating in the operating reserve market and thus gaining access to the energy economy.
Both are fascinating applications. However, the galvanic isolation prescribed by the applicable standards between the direct current side and the alternating current grid during DC charging still means very high original costs, reducing its appeal. Omitting galvanic isolation (as happened with PV inverters a few years ago) could potentially lead to a breakthrough. We are monitoring developments in this area with great interest. Home storage systems are a useful complement to electric vehicle charging with solar power.
How would you win over a skeptic?
Invite him or her to a test drive in an electric vehicle. The amount of fun you can have thanks to the torque is just fantastic and it puts even sports cars in the shade. I embarked on an adventure in the summer, taking a vacation in an electric car. I covered almost 1,300 kilometers and tested eight AC and DC charging stations. An app reliably showed me where charging stations were available and activation and payment worked without any problems. One rather nice bonus was that you quickly find yourself meeting other people with shared interests. That makes the waiting time while charging quite entertaining. It's just something you have to try out for yourself. ?
Lisa, thank you for talking to us.
You want to learn more about our charging systems?
https://www.sma-sunny.com/wp-content/uploads/2020/10/2020-10-28-expert-chat-Spangenberg-V3-BLOG.jpg
676
1400
Anke Baars
/wp-content/themes/enfold-child/images/SMA-LOGO-Color_s-1.png
Anke Baars
2020-10-29 17:39:21
2020-10-29 18:10:05
More sunshine needed in the tank