Service Tip: Simple Steps for Installing the SMA Energy App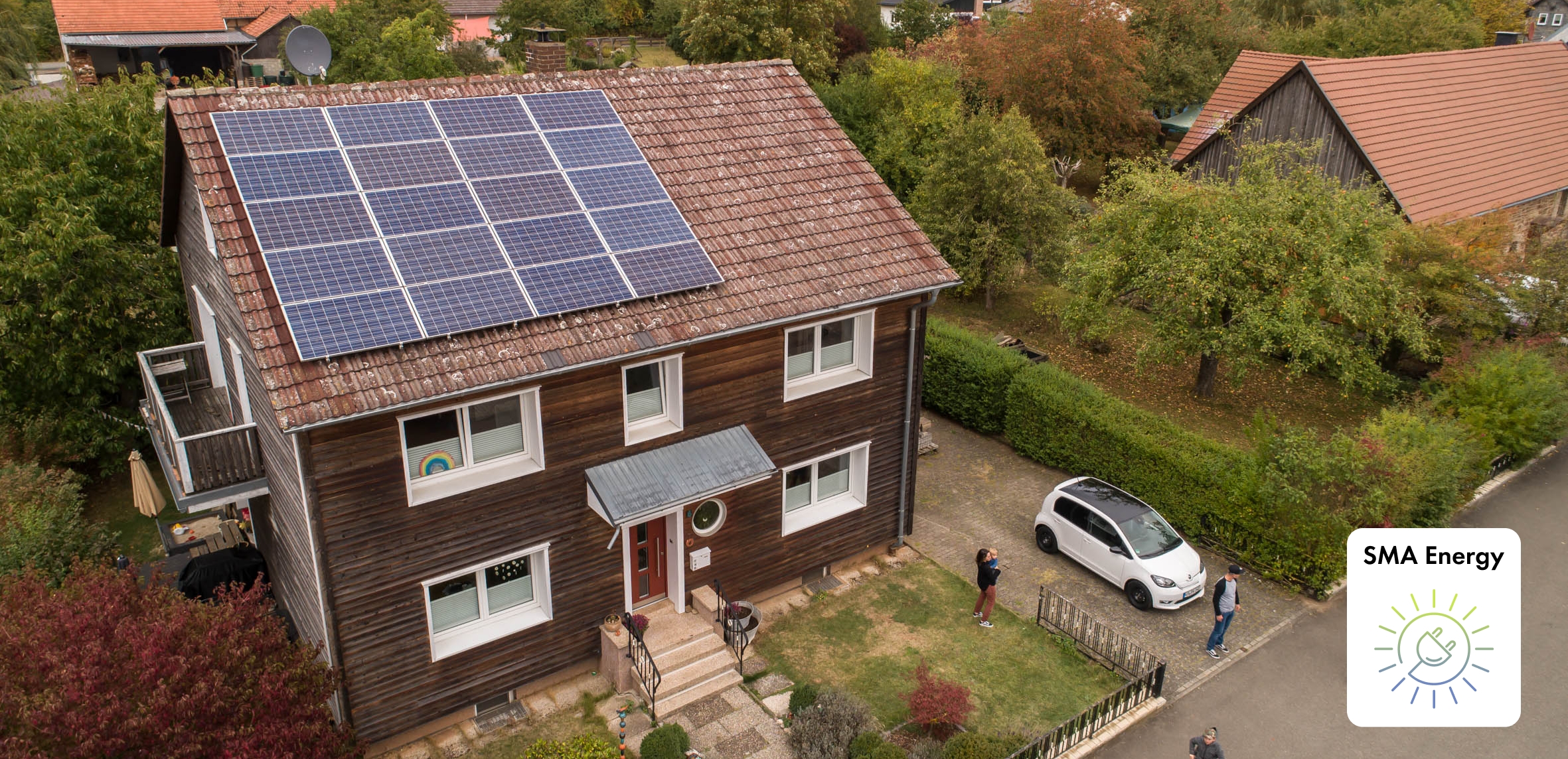 Control, visualize and optimize energy flows – and of course intelligently charge your electric vehicle – with the SMA Energy app. More than 780,000 users are already using our SMA Energy app to manage their home energy systems. This service tip will help you with the installation.
Become a successful app user in three steps
Step 1: Register in Sunny Portal
You need to have successfully registered in Sunny Portal before you can use the SMA Energy app. The data displayed in the app is recorded in Sunny Portal beforehand; the registration process establishes the required connection between the two systems.
So please make sure that your registration in Sunny Portal has worked.
If you register in Sunny Portal ennexOS, you will have only limited use of the SMA Energy app. We will explain which portal to use for which application in the info box at the end of the article.
How to register in Sunny Portal
The system setup assistant will take you through the registration process. Click "Continue" at the bottom right of the screen to register in Sunny Portal – this will take you to the required Sunny Portal registration screen. If you are wanting to use the Data Manager, it is important that the message "Sunny Portal powered by ennexOS" is displayed.
Step 2: Download the SMA Energy app
You can download the SMA Energy app from your App Store. You can find more information here.
You can now use your login details for Sunny Portal to log into the SMA Energy app.
Troubleshooting for error messages and faults
Are you unable to use the app even though you've registered in the portal or have you received an error message?
1. Login was unsuccessful 
Please check whether you are able to use your login details to log into Sunny Portal (website).
If this does not work, please go to "Forgotten password" and set a new password.
2. Login was successful but there seems to be a delay in the data being transferred
The data of your PV system is processed via Sunny Portal, prepared there and then visualized in the Energy App. This can sometimes lead to a delayed display.
What the SMA Energy app can do for you
1. Visualize your energy
View current solar power production and usage
Daily and historical yields
Overview of residual current usage
Information on battery state of charge (if available)
View your carbon footprint
2. Make your energy supply sustainable
Use up-to-date forecasts for solar power production
Benefit from recommended actions as a basis for optimized energy use
Consequently reduce grid-supplied power and save on electricity costs
3. Smart electric vehicle charging
Conveniently manage charging processes
Benefit from the charging modes of the SMA EV Charger
Forecast-based charging: Define a charging target and charge at minimal cost
Optimized charging: Smart charging with self-generated solar power
Fast charging: Extra-fast charging via the boost function (this function can be enabled only using the rotary switch on the SMA EV Charger).
More information on the SMA Energy app
https://www.sma-sunny.com/wp-content/uploads/2022/08/Group-1715.jpg
1144
2362
Christiane Keim
/wp-content/themes/enfold-child/images/SMA-LOGO-Color_s-1.png
Christiane Keim
2022-10-20 15:15:43
2022-10-21 08:46:15
Service Tip: Simple Steps for Installing the SMA Energy App