The Trend is Toward Growth in America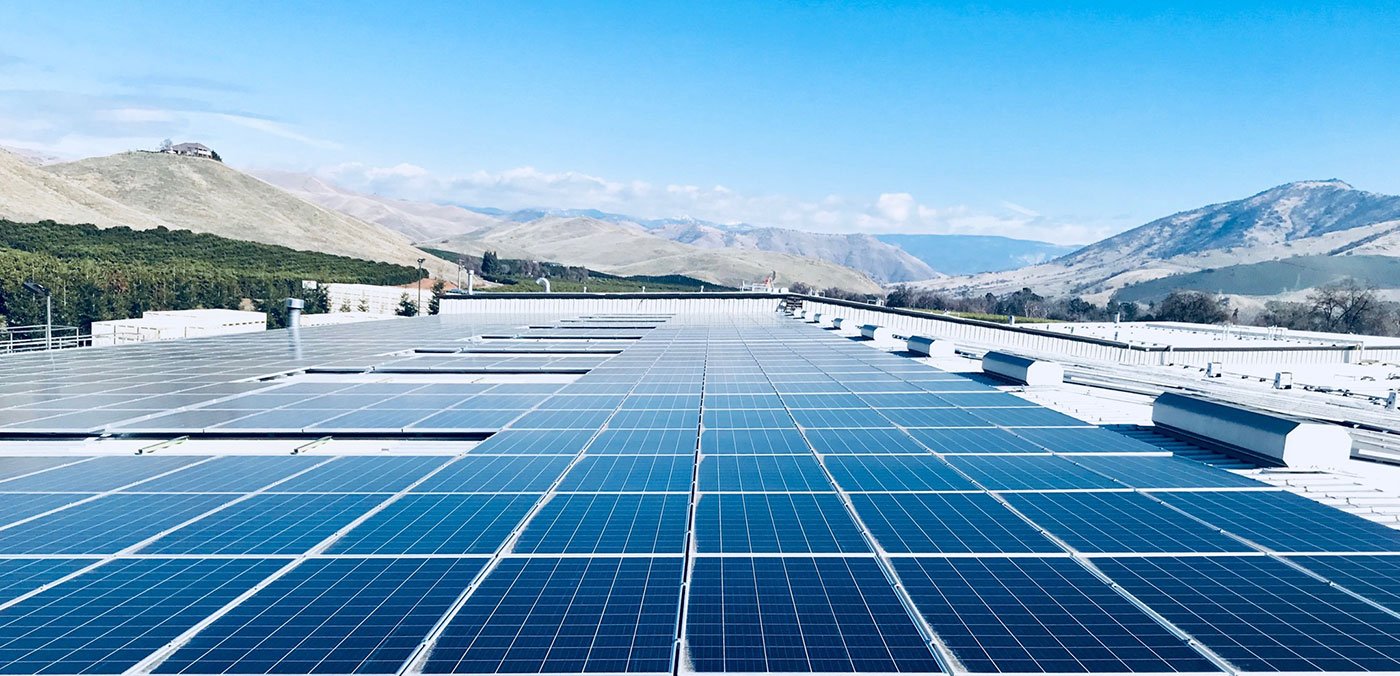 In mid-April, I visited the U.S., one of our most important sales markets. Together with colleagues from U.S. Sales, I discussed the further development of the U.S. market and met important customers from all segments. What I saw and heard during my trip reinforced my positive assessment of the second half of the year. Major PV projects, for which we already received orders in the first few months of the year, will then be implemented with the associated impact on sales and earnings. We are also receiving additional orders from project developers, EPCs and investors who are striving to connect major PV projects in the U.S. to the utility grid before the tax credit (ITC) will be reduced in the first quarter of 2019. Positive development is also emerging for SMA in the U.S. segments for residential and commercial PV systems.
New partnerships for residential and commercial PV systems
For example, we are conducting in-depth negotiations about a long-term partnership with a major installer and solar leasing provider with which we have not previously collaborated, focusing on residential PV systems. I am confident that these negotiations will result in new business. Another provider of PV systems has again included SMA on its list of preferred suppliers. We can score here with the Sunny Tripower CORE1, which we launched in the U.S. market in additional power classes recently. In addition to the tried-and-tested model with an output of 50 kW, customers in North America can now also use a more powerful 62.5 kW version for larger commercial systems equipped with highly efficient modules and a model with an output of 33.3 kW for smaller or particularly segmented systems as well as for repowering projects replacing older commercial central inverters from competitors no longer in business. We have thus created particularly good conditions for consolidating SMA's market leadership in the U.S. commercial segment.
Exciting projects in the utility sector
There is, however, even more exciting news in the utility sector, where we have met, in particular, with two major project developers and operators. We have already been collaborating closely with one of them for a few months, who has now won several new projects, in which SMA solutions will be used. With the other, we have signed a letter of intent regarding the supply of SMA Medium Voltage Power Stations with a total power output in the gigawatt range. The core of the solutions will be the new Sunny Central UP with a power of up to 4.6 MW, which we are combining with perfectly matched medium-voltage technology in the Medium Voltage Power Station. Delivery is scheduled to start in the third quarter of 2019. This is a great success, especially because we had not previously worked with this customer.
Storage systems are becoming increasingly important
Storage systems are also becoming an increasingly important topic on the U.S. market. At the Energy Storage Association Conference 2019 from April 16 to 18, our U.S. team presented SMA's solutions for connecting large-scale storage systems on both the AC and DC sides. The response from visitors at the booth was very good and there were lots of interesting discussions. Storage solutions on a power plant scale are used in the U.S., in particular, to provide grid services as well as enhance the value proposition of co-sited renewable energy. Storage systems are also becoming increasingly interesting for private users in the U.S. In California, for example, time-of-use-pricing has led to increased demand. There, home owners can save up to 45 percent a year on electricity costs by installing storage systems. In Hawaii, too, where solar power is not allowed to be fed into the utility grid, storage systems and energy management represent an appealing option. According to GTM Research, the U.S. storage market for private applications will more than double year on year in 2019 and achieve a volume of approximately USD 1.3 million. We will certainly be able to participate in this, particularly thanks to our partnership with battery manufacturer BYD.
The conditions are thus good for SMA to grow in all segments in the U.S. With our highly motivated team and our new solutions, we will take advantage of the opportunities. I firmly believe that the U.S. market will contribute significantly to the expected increase in SMA's sales and earnings in the second half of the year.
https://www.sma-sunny.com/wp-content/uploads/2019/05/sma-cpb.jpg
676
1400
Jürgen Reinert
/wp-content/themes/enfold-child/images/SMA-LOGO-Color_s-1.png
Jürgen Reinert
2019-05-02 15:15:50
2019-05-02 15:15:50
The Trend is Toward Growth in America