SMA and Solar Pacific Energy Corporation build the largest Solar Plus Storage Project in the Western Pacific Region in Palau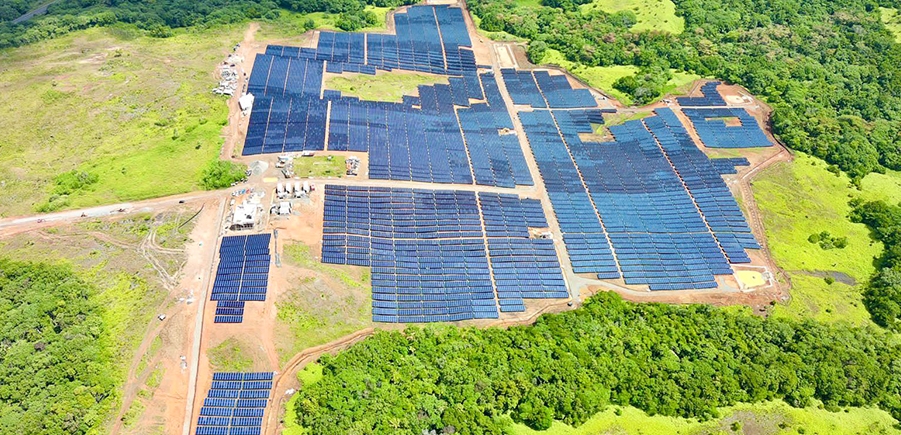 SMA, in collaboration with Solar Pacific Energy Corporation (SPEC), a subsidiary of Philippines-headquartered renewable energy company Altenergy, has successfully commissioned the large-scale solar-plus-storage project in the Pacific Island nation of Palau. This is the largest power plant of its kind in the Western Pacific Region and will help meet nearly 1/4th of the energy needs of the small country. The developer, SPEC, has a long-term power purchase agreement (PPA) with Palau Public Utilities Corporation (PPUC), the country's utility provider. As a part of the agreement, a seamless integration of the system into the Babeldoag grid network was envisioned, aiming to transform the island nation's energy landscape.
Understanding the project.
In a case study published in June last year about its investment into the project, AIFFP and the Australian Department of Foreign Affairs and Trade noted that until now, over 99% of Palau's electricity has been generated by burning automotive diesel. That means its energy sector accounts for as much as 96% of greenhouse gas (GHG) emissions.
To deeply explore the project's importance, AIFFP and the Australian Department of Foreign Affairs and Trade discovered that over 99% of Palau's electricity generation has been through the combustion of automotive diesel. It was an extremely disheartening scenario, considering energy production accounted for about 96% of the biologically diverse nation's greenhouse gas emissions. This $29 million project was conceived and executed to bring about a sustainable change.
It paired a 15.28MWp (13.2MWac) solar PV facility with a 10.2MWac/12.9MWh battery energy storage system (BESS) and was commissioned on the 30th of July. It is located in Ngatpang state, on Babeldoab, the Republic of Palau archipelago's largest island. This project happens to be the first grid-scale solar PV plant in Palau, and it is going to be a key contributor to the nation's proclaimed objective of achieving 35% power generation through renewable energy sources and cutting down the energy sector's emissions to 22% lower than the 2005 levels, by 2025. This would also ensure that Palau meets its obligations under the global climate targets as agreed in the Paris Accord. The advanced power conversion German technology provided unmatched flexibility in selecting optimal solutions for the project's requirements.
Overcoming project challenges
Executing a project of this magnitude in a unique locale like the Republic of Palau has been a major accomplishment. The region's distinct ecology, adorned with Micronesia's native forests and species diversity, implied daunting challenges. Meeting specific engineering codes and local requirements necessitated setting up a multidisciplinary team well-versed in international standards and best practices were some of the other important needs.
A concerted effort went into ensuring minimum ecological impact during project siting and design. The collaboration encompassed the entire project lifecycle, including design, pre-construction, construction, and post-commissioning stages. The successful collaboration has helped achieve a harmonious synergy between energy generation, solar profiling, and battery storage capabilities within the new grid.
Success through Extensive Planning and German Technology
The project required extensive pre-planning to execute such a unique and challenging project successfully. SMA's advanced German technology is an integral component of this game-changing development, which uses 3 numbers of SC 4400 UP-US (PV inverters) and 3 numbers of SCS 3800 UP-XT-US (Battery inverters). The commendable project is now set to generate 23,000 MWh of energy annually, reducing Palau's carbon emissions by 10,244 tons annually.
Breaking new grounds in the Western Pacific
Overall, SMA's collaboration with SPEC has not only enabled it to significantly reduce Palau's CO2 emissions as the largest project of its kind in the Western Pacific but has also contributed to the sustainable growth and transformation of the energy market in the region. The successful implementation of these projects underscores the effectiveness of SMA's inverters and their role in providing reliable and sustainable power solutions.
Invest in solar power now and produce sustainable energy.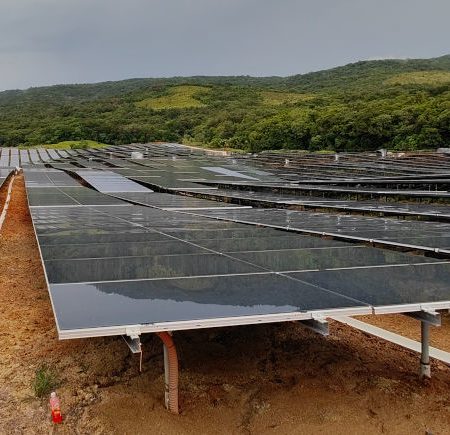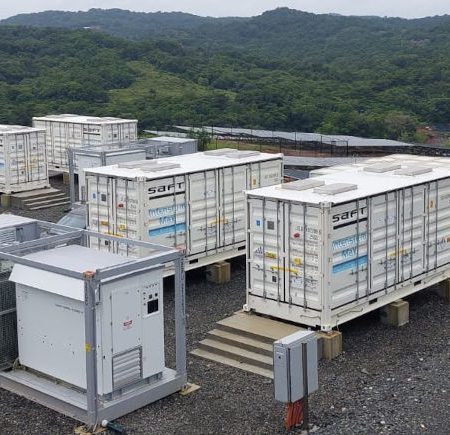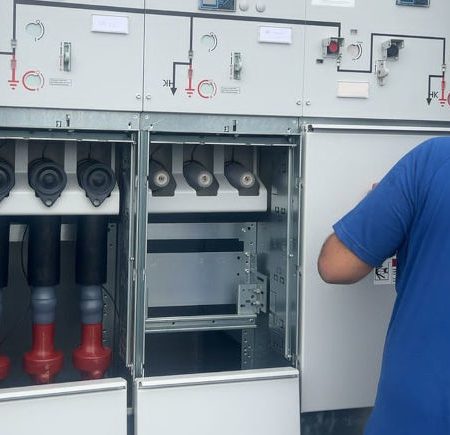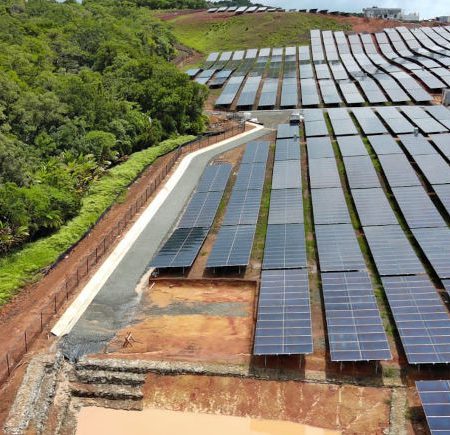 https://www.sma-sunny.com/wp-content/uploads/2023/09/reference-western-pcific-palau_901x435.jpg
435
901
Shailza Mittal
/wp-content/themes/enfold-child/images/SMA-LOGO-Color_s-1.png
Shailza Mittal
2023-09-07 14:26:00
2023-09-07 14:26:00
SMA and Solar Pacific Energy Corporation build the largest Solar Plus Storage Project in the Western Pacific Region in Palau