The Principle of Sustainability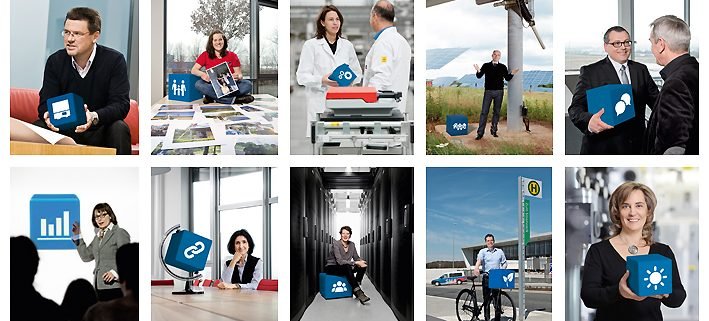 At the annual general meeting, the company presented its first sustainability report for 2012. I spoke to Günther Häckl, Chief Representative and Vice President of Public Affairs at SMA, about responsibility, projects and issues close to his heart.
Sustainability is a modern concept, sounds good and is often a very wide-ranging term that companies pride themselves in using. What does it actually mean with respect to SMA?
SMA has long emphasized developing renewable energy solutions, using energy-efficient buildings and production methods and fostering social engagement in emerging and developing countries as essential parts of our corporate activity. For SMA, sustainability means combining long-term economic success with environmental protection and social responsibility.
Günther, why has SMA published a sustainability report?
Our first sustainability report gives a comprehensive overview of SMA's actions on the sustainability front. Our aims in producing this report were two-fold: On the one hand, the sustainability report allows us to take stock of our actions in order to build on them, and on the other hand, it is a comprehensive point of reference for our stakeholders. The last few years especially have seen an increase in the need for clarification when it comes to human rights, environmental and climate protection and social responsibility of customers, analysts and rating agencies but also of politics and the media. This sustainability report can answer many of these questions and also gives more detailed information.
What specific issues feature in the report?
The SMA Sustainability Mission Statement was designed last year to lay a foundation that allows us to consistently base our actions on sustainability principles. In it, we defined ten areas for action (e.g. sustainable economic activity, production, environment and energy, employees, social engagement) and for each one we outlined the specific actions that make up our sustainability policy. These areas for action are also the central theme in our sustainability report.
Was there also a topic of focus?
Yes there was: That innovative technologies from SMA are a key factor in a successful energy transition. The additional benefits of these products and technologies are highlighted in many areas of the report. Our products and innovative energy management solutions make a significant contribution to transforming our energy supply toward more decentralized and renewable power generation plants. Our buildings serve as demonstration and learning objects for sophisticated
energy management and make it clear that anything is possible, even today. And we also illustrate how our technologies are making a difference in areas that extend beyond the utility grid, for example in creating educational opportunities and promoting health.
Do you have an issue that is particularly close to your heart?
As a co-founder of deENet, the decentralized energy technology network, I hope that we can find a way of making Northern Hesse a model region for a sustainable energy supply, and that we can pursue this over the long term, thus securing our position as a technological pioneer for the global transition of our energy supply. SMA will continue to play an important role in this in the future.
What now? What are the next objectives?
Using the report to provide an analysis of how we are currently performing on the sustainability front, we will be able to see clearly in what areas we are already performing well and where there is need for improvement. This stocktaking action will help us to make further improvements to our sustainability strategy and to ramp up our activities in the relevant areas by initiating projects and measures. We will work toward this aim over the next few months with the help of the specialist departments and divisions.
Günther, thank you very much for this interview.
Sustainability Report 2012 (PDF)
https://www.sma-sunny.com/wp-content/uploads/2013/06/Nachhaltigkeitsbericht2012-1.jpg
378
709
Leonie Blume
/wp-content/themes/enfold-child/images/SMA-LOGO-Color_s-1.png
Leonie Blume
2013-06-18 09:09:26
2013-06-18 09:09:26
The Principle of Sustainability