The Five Hottest Solar Gadgets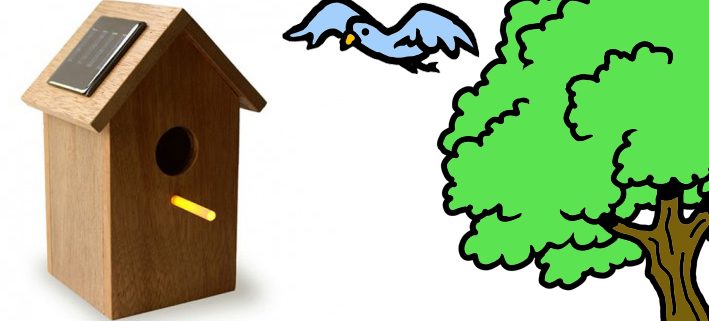 It's amazing what solar energy can move, illuminate and operate. It lengthens the day after the sun goes down, provides energy where is no utility grid and – just as important – froths milk. Here is a random selection of five solar-powered devices we came across while surfing the Internet.
1.      Light Even After Sunset: "Little Sun"
Little Sun is a solar-powered lamp that was developed jointly by Olafur Eliasson and Frederik Ottesen. It has an LED light on the top and a 6×6 cm monocrystalline solar panel on the bottom. It is designed to prolong the day by providing light even after the sun goes down and to help 1.6 billion people who don't have access to electricity.
After charging for five hours, the lamp can provide three to four hours of light – significant help not only for people in developing countries, but also for use when camping, playing, bicycling, or at beach parties and festivals, or in yards and balconies.
Each lamp costs €20 (plus shipping). The proceeds are used for projects helping people in remote regions.
2.      Sunshine Reggae: The Soulra Solar Sound System for iPhones and iPods
Mobile sound systems are nothing new. This one is not only environmentally friendly, but it also – according to the manufacturer – has premium sound. The 420 cm² PV module uses solar energy to ensure an uninterrupted musical experience – especially when on the go and even on cloudy days.
The iPod/iPhone is docked behind a protective cover. An additional advantage is the Soulra's IPX-4-certified enclosure, which is dust-, sand- and water-resistant, helping it survive camping trips, winter vacations, and days at the beach.
The device comes with a rechargeable lithium-ion battery and costs $250.
3.      Peep, peep, peep? The Solar Birdhouse
The solar birdhouse protects baby birds while also making it easier for today's modern, emancipated parent birds to find food in the evenings. The solar panel on the roof charges during the day and at night the landing stick lights up attracting insects. Bon appétit!
The modern birdhouse costs €85 (unfortunately out of stock at the moment)
4.      Sun Jar Solar Mason Jar
Sunlight in a jar. SUCK UK designed the small Sun Jar table lamp with the slogan "Sunshine is for everyone!" in mind. The stylish mason jar contains a highly sensitive light sensor, an LED light and a solar panel.
Sunlight charges the Sun Jar's battery during the day. When it gets dark, the Sun Jar radiates blue or pink light, depending on the model.
Whether you are grilling or chilling, the Sun Jar gives off a very warm, pleasant light. Placed on a table, the Sun Jar is brighter than candlelight.
Each jar comes with a battery. Cost: €25.00
5.      Cafe au Soleil: The Solar Milk Frother
Environmentally friendly and practical. This milk frother doesn't require batteries. SoLait 100 just needs to sun bathe in order to charge up. Just leave it on the window sill, or on cloudy days give it a "pit stop" under a halogen or desk lamp. You can use it to froth milk for authentic cappuccinos or to mix vinaigrette, martinis etc.
For $36.80, it makes a nice gift for environmentally conscious cappuccino-lovers.
Hot or Not?
Have you tried any of these products, or could you recommend another solar gadget? Which thing is worth using? We look forward to receiving your feedback.
https://www.sma-sunny.com/wp-content/uploads/2013/09/KV-solar-gadgets2-1.jpg
378
709
Leonie Blume
/wp-content/themes/enfold-child/images/SMA-LOGO-Color_s-1.png
Leonie Blume
2013-09-13 10:38:59
2013-09-13 10:38:59
The Five Hottest Solar Gadgets