Photovoltaics Is Becoming the World's Most Cost-Effective Energy Source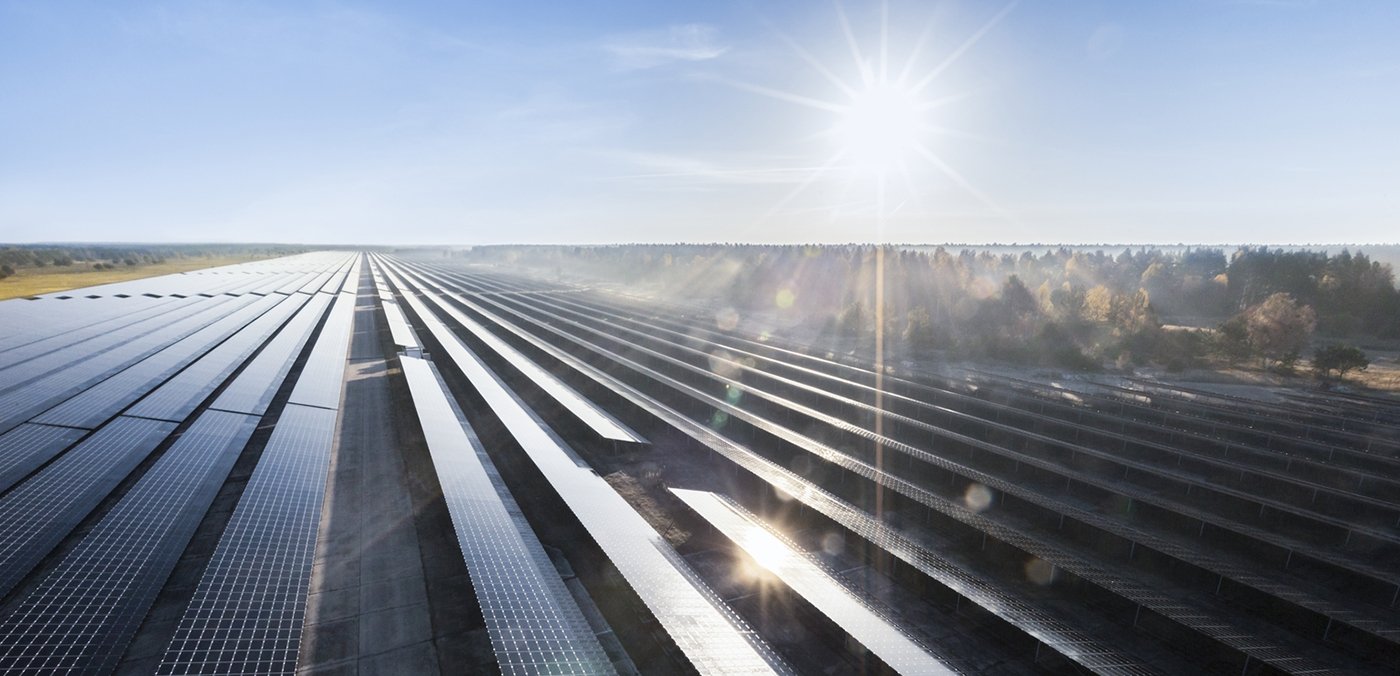 Less than USD 25 per megawatt-hour of solar power — these kinds of prices are not uncommon any more in sunny regions. By contrast, the generation costs of new coal and nuclear power plants are between USD 60 and USD 110. Thanks to its continuously falling costs, photovoltaics is on the right track to becoming the world's most cost-effective source of energy. It thus totally makes environmental and financial sense to build new PV systems rather than continue to rely on conventional power plants.
International experts agree that over the next ten to 15 years, photovoltaics will become the world's most cost-effective and consequently most important source of electricity. In its New Energy Outlook 2019, which was published in June, Bloomberg New Energy Finance (BNEF) declared that already today, newly installed PV and wind turbine systems are generating electricity at lower costs than newly installed conventional power plants in two thirds of all countries. In ten years, they will also beat the generation costs of existing coal, gas and nuclear power plants almost everywhere. The International Renewable Energy Agency (IRENA) recently published new figures that also underpin this trend. According to its Future of Solar Photovoltaic report, the levelized cost of electricity (LCOE) for PV energy will fall to between USD 0.014 and USD 0.05 per kilowatt-hour by 2050 thanks to additional technological developments and economies of scale.
There could be over 18 million new jobs in the solar industry by 2050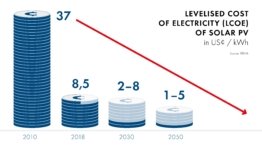 While prices for solar power and for battery-storage systems, which make solar power available 24/7, are continuing to fall, the opposite tends to be true of electricity from coal and nuclear power plants. The discrepancy becomes even greater if you take into account the costs relating to the environment, health and waste disposal that result from the operation of conventional power plants. In this context, the photovoltaics capacity installed around the world could grow from its current figure of around 500 gigawatts to more than 8,500 gigawatts by 2050, PV could cover 25 percent of global electricity demand and the number of people working in the solar industry worldwide could rise from around 1.4 million to over 18 million, according to IRENA.
Politicians around the world have to take a clear stand
However, to enable this growth and fully exploit the potential of photovoltaics, we need the support of politicians. They have to create suitable general conditions for the energy system of the future to overcome obstacles at different levels. This includes issues such as grid integration, financing and international industrial standards. It is therefore not only experts from IRENA who are calling for decisive action from politicians for the restructuring of our energy system, but also the International Energy Agency, which tends to be more conservative when it comes to renewable energies.
I think it is high time for national governments and supranational organizations to take a clear stand here and finally turn words into action — particularly with a view to achieving their own climate targets. Subsidies for fossil and nuclear generation must be scrapped and the regulatory framework conditions adjusted for fair competition and a cost-effective, climate-friendly, safe and decentralized power generation system. This view is not only supported by environmental factors, but also makes economic sense.
https://www.sma-sunny.com/wp-content/uploads/2019/11/20191119_Solarfeld_Blog.jpg
676
1400
Jürgen Reinert
/wp-content/themes/enfold-child/images/SMA-LOGO-Color_s-1.png
Jürgen Reinert
2019-11-20 11:54:38
2019-12-19 10:13:59
Photovoltaics Is Becoming the World's Most Cost-Effective Energy Source