Solar Storage – A Declaration of Independence for Your Home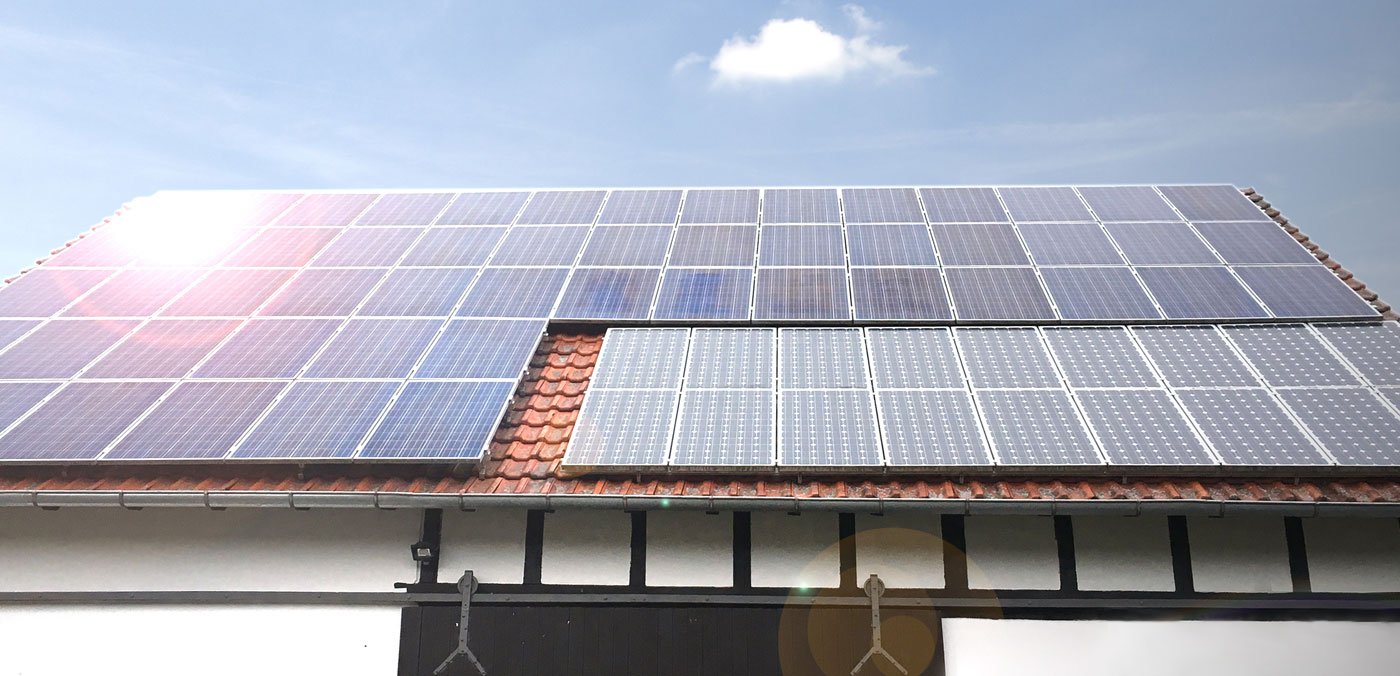 Record solar yields in Europe: The summers of recent years have been extremely profitable for PV system operators. While nature suffered under the unrelenting heat of the sun, millions of PV systems were busy producing green power. And this is how PV system operator Vincent Illian is becoming increasingly independent from electric utility companies – right in the heart of Germany.
Vincent from Kassel can never get enough sun. He has been operating a PV system on the roof of his parents' farm since 2002 and utilizes the natural resource that is the sun for domestic electricity supply. "During the record summer of 2018, we were 99 percent independent from the power company for months on end," said Illian. And he achieved this right in the heart of Germany.
Initially, this family of solar power enthusiasts supplied 3.3 kilowatts of PV power as pure utility grid feed-in. For this, a fixed feed-in tariff applies over 20 years. "Things weren't quite so advanced at the time when it came to self-consumption, but my goal has always been to utilize the potential of solar power to one day become my own green power supplier," said Illian . "I love the sun, but I do worry about the hot summers and their impact on our ecosystem. I want to do everything I can to prevent climate change. And I don't want to just accept my supplier's ever-higher prices at the expense of the environment."
Klimawandel verhindern
This works especially effectively in everyday life and in one's own home – after all, electricity costs account for around 30 percent of the ongoing operating costs of a single-family home and are the second biggest budget item after heating costs. Electricity generated in conventional power plants is not very environmentally friendly.
PV system modernization with storage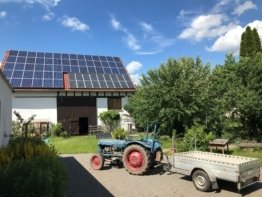 In 2012, Vincent installed another PV system exclusively for the internal power supply. Located on the roof of the farm, the PV system has a peak power of 15 kilowatts and now supplies their private home with renewable energy. But, according to Illian, there is still a long way to go: "We have a lot of space here and can achieve a lot more. We have enough potential for a lot more than merely washing our clothes and dishes, using a heat pump or charging an electric vehicle, because we could also easily supply our neighbors."
Energy transition for everyone
In May 2018, Vincent took the next logical step: installing a storage system in the home. "The solar power supply was extremely effective, but it was no use at night or when the sky is cloudy. And, for safety reasons, the system needs to be disconnected from the utility grid if there is a power outage. This means that we won't have any electricity even if the sun is still shining." The storage system came at exactly the right time to take full advantage of the record summer of 2018.
Independence right in the heart of Germany: The Illian family achieved self-sufficiency in summer 2019. The snapshot of December, 10, 2019 also shows 100 percent self-sufficiency. With the SUNNY PORTAL online portal, operator Vincent can see all the important data at a glance.
Reliable supply, even during power outages
What makes the system so special is the enwitec box, an automatic transfer switching device for the backup power supply. So now if there is a power outage, the PV system no longer has to automatically disconnect itself from the utility grid. The box ensures that the battery inverter can form its own standalone grid to supply the household from the PV system and connected battery. And it turns a single-phase system into a three-phase system. "This means that the solar power comes from every socket and not just every third socket," said Illian. "All the electricity produced was used in the household, and we achieved self-sufficiency in July and August, which means that we did not have to purchase electricity from the supplier. It was a great feeling." Only his mother's garden party reduced the energy balance a little, he said with a smile.
Grid operators also benefit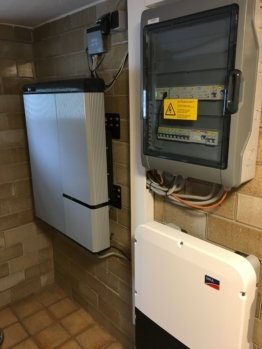 Of course, not every summer will be like the ones in 2018 and 2019 – and purely in terms of the climate, that is a good thing. Illian also knows this: "However, everyone can see the way electricity costs are heading. I'm just glad we can be that little bit more independent. Every day we do our bit to combat climate change and that's a good feeling."
And grid operators also benefit from systems like Illian's. If solar energy is consumed directly where it is generated, the operators do not have to extensively expand their grids to counter fluctuating production from wind and PV systems. After all, every kilowatt hour consumed or stored directly on-site does not end up in the utility grid.
Are you interested in achieving greater independence?

https://www.sma-sunny.com/wp-content/uploads/2019/11/kv-100-percent-autarcy-in-germany.jpg
676
1400
Anke Baars
/wp-content/themes/enfold-child/images/SMA-LOGO-Color_s-1.png
Anke Baars
2019-11-26 15:47:07
2020-06-24 12:16:54
Solar Storage – A Declaration of Independence for Your Home