Game-Changer — Storage Systems Are Key to the Global Energy Transition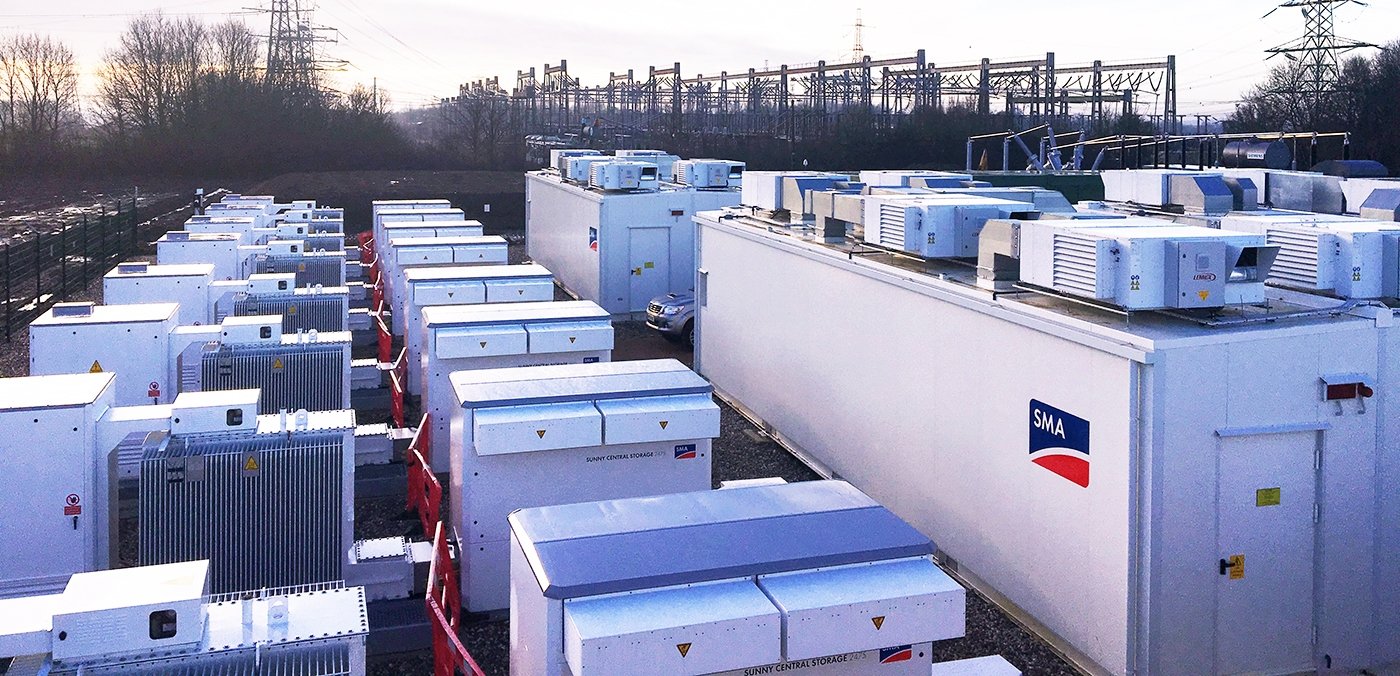 Unfortunately, there is a widespread misconception that the reorganization of energy supply systems into completely decentralized and renewable structures requires the large-scale and expensive expansion of utility grids. Photovoltaics combined with intelligently managed battery-storage systems provides a reliable supply of electricity around the clock exactly where it is needed. At the same time, it is helping support grids. With the costs of solar energy and batteries decreasing, nothing stands in the way of their increased expansion. This is also shown by two new studies by Bloomberg New Energy Finance and Wood Mackenzie. We will definitely capitalize on this potential.
All storage applications require intelligent system technology
Stationary battery-storage systems have multiple applications. They can be used to increase self-consumption in residential PV systems, optimize energy usage and cost savings in commercial businesses, deliver grid management services through large-scale storage systems and contribute to a reliable electricity supply for remote locations within off-grid systems. All these applications have one in common: without system technology to intelligently charge and discharge the batteries and integrate them into the system, these storage systems either cannot be used at all or can be used only to a suboptimal degree. The greatest challenge that this entails is to keep in balance the complex process of interaction between the grid, battery and PV system as well as the electrical loads. Developing optimal solutions for this requires experience and system expertise, two qualities that SMA has like no other.
1987 was a very important year for us. Not only did we develop the very first transistor inverter for photovoltaics, but we also installed the world's first wind diesel storage hybrid system on the Irish island of Cape Clear. These were both truly pioneering achievements. From these beginnings, not only photovoltaics and battery-storage systems have experienced a rapid rate of development, but also SMA: Over 75 GW of installed power worldwide makes us one of the leading solar inverter suppliers today. Furthermore, we are the undisputed leader in battery system technology with more than 1 GW of total installed power. This is hardly surprising given that none of our competitors has more than 30 years of experience and a similarly deep and broad understanding of the overall system and individual applications.
No other provider has as much experience and expertise as SMA
We are building on our expertise to always offer our customers the best and most efficient solutions they need. We are continuously working closely with leading battery manufacturers to perfectly coordinate our products and their operation.
Our customers in the residential and commercial sectors are primarily demanding high flexibility. We have thus developed AC-coupled systems for a range of battery types and storage system sizes. They can be expanded anytime without interfering with the PV system, and thus cost-effectively and without great effort. These storage systems can also easily be integrated into existing PV systems. I think that many owners of older PV systems will take advantage of this option over the next few years. After all, when government subsidization will end for these systems, they can be used to generate a supply of clean, low-cost electricity — and the more self-produced electricity the owners use, the more money they will save.
When it comes to large-scale storage system applications our experience and expertise are even more important than in small and medium-sized systems. When the projects get larger, the complexity and the number of specific requirements also increase. The system concept must be adapted according to the application and conditions. This means that sometimes an AC battery coupling and sometimes a DC coupling will make more sense. It goes without saying that we offer our customers both options — we work with them on the basis of a number of other parameters to develop a solution that is just right for their projects, whether that might be integrating storage systems into PV power plants and stand-alone storage power plants or into large-scale off-grid and PV diesel storage hybrid applications.
The next large projects are on the horizon
Our SMA Sunbelt Energy subsidiary is even planning and implementing complete storage projects, working closely with the Large Scale & Project Solutions business unit and the Large Scale Storage, Repowering & Service Sales team. In recent years, we have got a number of flagship projects off the ground. I am particularly proud of the PV diesel storage hybrid power plant, which supplies the Caribbean island of St.Eustatius with clean and cost-effective electricity of European grid quality and saves over 4,500 tons of CO2 a year, and of the Pelham storage power plant, which is one of Europe's largest storage power plants with a capacity of 50 MWh and has been helping ensure grid stability in the UK since 2017.
We already have our next large storage system projects in Europe and the U.S. in the pipeline — and when globally installed storage capacity does become 122 times greater between now and 2040, as Bloomberg New Energy Finance has forecast, SMA will be responsible for a considerable proportion of it.
https://www.sma-sunny.com/wp-content/uploads/2019/08/Pelham_Sunbelt.jpg
676
1400
Jürgen Reinert
/wp-content/themes/enfold-child/images/SMA-LOGO-Color_s-1.png
Jürgen Reinert
2019-08-16 14:33:37
2019-12-19 10:40:18
Game-Changer — Storage Systems Are Key to the Global Energy Transition