Energy transition live: In Frisia there is a unique battery-storage system for renewable energies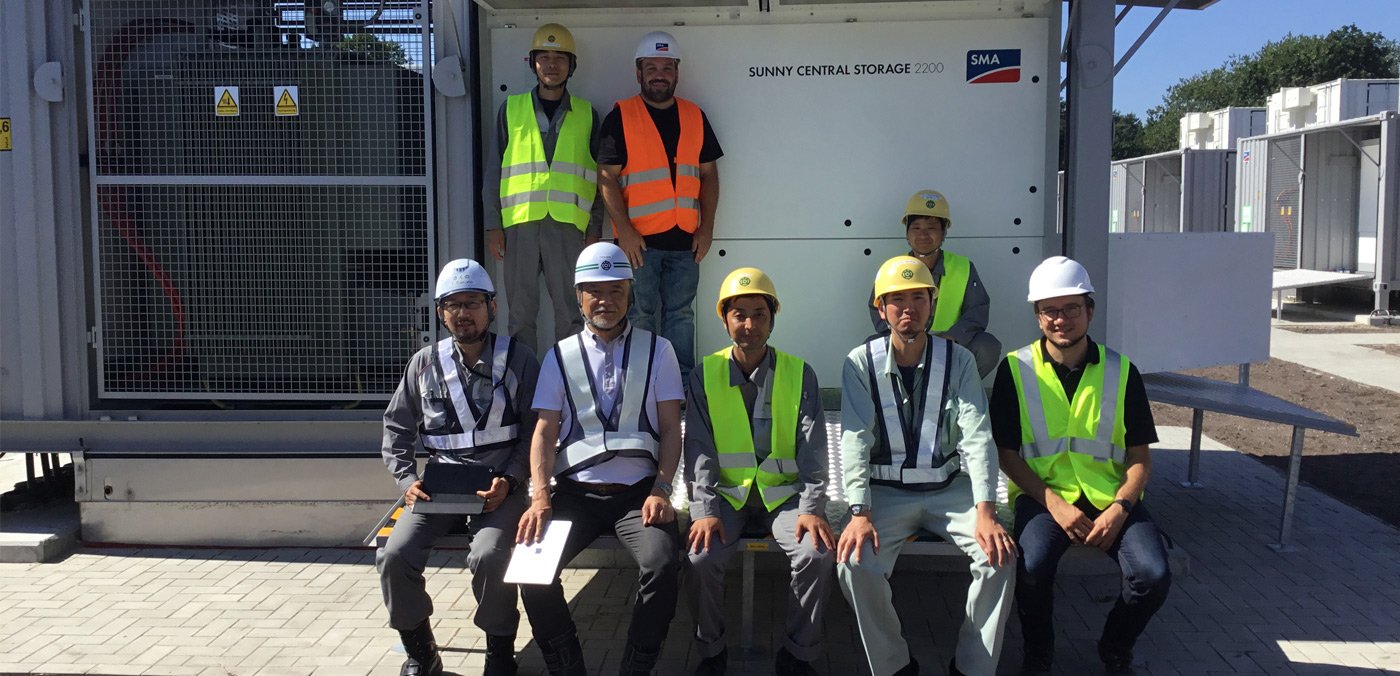 1144 castle church – 1671 orphanage – 1848 windmill – 2018 hybrid mass storage: Most of the sites in Varel, a city in Lower Saxony, were built some centuries ago. But this year another one joined them: An intelligent battery mass storage that stabilizes the utility grid and intermediately stores excess energy from renewable energy sources until it is needed. And everyone benefits from this.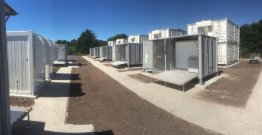 Varel is an ideal location since this town lies in the so-called enera model region where more than twice as much energy is produced from regenerative energy sources than is used – the majority stems from wind and PV systems. "Under these extreme conditions in particular, the storage system can perfectly put its advantages to use," says SMA project manager Philipp Meywirth. In order to be able to stabilize the grid and to use excess energy intelligently, the electric utility company EWE, in cooperation with the Japanese Economic Development Board New Energy and Industrial Technology Development Organization (NEDO), has now installed a large battery storage system there (coordinates: 53°22'30.9″N 8°07'32.0″E).
Two technologies in one system
The previously one-of-a-kind hybrid storage combines two different battery technologies. A lithium-ion-storage intercepts short-time fluctuations caused by a large amount of wind energy in particular. A sodium-sulfur battery stores larger amounts of energy for later use. "If required, the storage system can supply more than 11.5 MW of power to the utility grid or draws it from there," writes electric utility company EWE. The storage capacity of more than 22.5 megawatt hours is enough to supply all of Varel's 24,000 residents with five hours of electricity.
Sunny Central Storage battery inverters for charging and discharging the batteries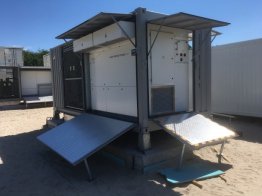 To store the energy in both of the different batteries, Sunny Central Storage battery inverters are used. SMA supplied a total of ten medium-voltage Power Stations for this flagship project. Inside are five customized Sunny Central Storage 1000 and Sunny Central Storage 2200 each. And in addition a container equipped with all the components required for the system control.
Gaining knowledge about the energy transition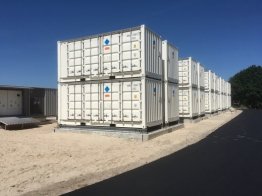 The hybrid mass storage is largely financed by the Japanese Economic Development Board NEDO, which is investing around 24 million Euro. EWE pays roughly three million Euro. Japanese companies developed the batteries as partners and use this project to gain knowledge for the energy transition in Japan and to open up business fields in Europe. By the spring of 2020, the project partners want to find out what contribution the hybrid mass storage system can make to grid stability and how the storage can play a profitable role in the energy market. After that, EWE wants to continue operating the storage system.
More exciting information about the mass storage Varel can be found here: https://energiewendespeicher.de/
https://www.sma-sunny.com/wp-content/uploads/2018/12/energstorage-varel-smasolar.jpg
676
1400
Dagmar Buth-Parvaresh
/wp-content/themes/enfold-child/images/SMA-LOGO-Color_s-1.png
Dagmar Buth-Parvaresh
2019-01-02 10:07:08
2019-10-31 16:17:22
Energy transition live: In Frisia there is a unique battery-storage system for renewable energies