Against the Grain: Anti-Stress Seminars for Men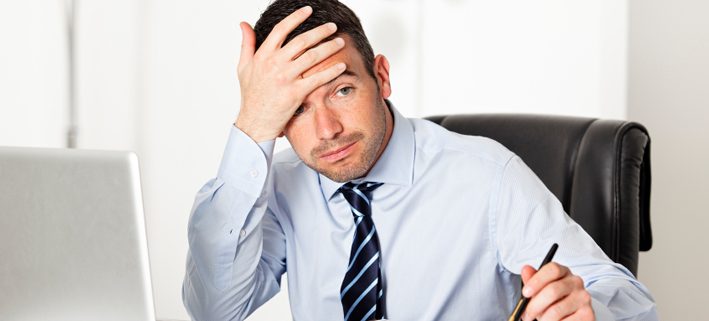 SMA's stress management training courses have become a real hit with men in 2013, according to Professor Kaluza. Of the 27 participants in three courses, 26 were male. Typically, women make up nearly 80 percent of participants in these types of courses, while men are notorious for avoiding stress management seminars. According to the experts: "Normally, health isn't a hot topic in men's daily lives."

Why Is It Different at SMA?
Mathematically speaking, men make up 75 percent of the workforce at SMA, but this plays only a minor role. If that were the reason, the number of male participants would have increased by maybe 30 percent, not 96 percent. A larger factor is that the training programs are sponsored by development departments, which almost exclusively employ male engineers, and these departments have promoted a work-life balance program in the past. Not surprisingly, approximately one in three people taking part in the courses works in one of these departments.
As a world market and innovation leader in photovoltaic inverters, the challenges at SMA are particularly high, but that's not unusual for companies these days. However, one key difference could be that, since 2010, SMA has systematically promoted stress management through health management initiatives, such as classes specifically targeting female executives. This might help explain why men in leadership roles are not shy of taking part in training. A highly qualified, practicing psychological psychotherapist, conducts the seminars and is well-integrated into the health management network. He has built the courses with a male perspective in mind, with greater emphasis on practical and managerial applications.
How Is It Going?
A quick survey of the participants shows marked success: According to Professor Kaluza's "Warning Signs of Stress" checklist, participant's physical, emotional, cognitive and behavioral stress symptoms have fallen by half on average, from 22 to 11, moving their stress levels from the red zone into the green zone.
Participants' chronic stress levels were also measured before and after the course using the Trier Social Stress Test's screening scale. While they displayed a notably heightened chronic stress level before the course (test value 60.1) as compared with their age group in the rest of Germany, their stress levels had fallen significantly by the end of the course (test value 49.2) and came in just under the average in Germany. This is especially meaningful because chronic stress lasting more than three months has been proven to be a potential cause of illness.
Help for Managing Stress Is on the Way
With this information in mind, the course is especially recommended for employees who are experiencing stress. "If I hadn't had the stress management tools from the course," security officer Frank Rumpf admitted, "I don't think that I would have been able to deal with the pressure I felt as a result of continuing education, family and career without negatively impacting my health. I can't recommend it enough." The men at SMA are doing away with another stereotype as well: that men don't talk about their health or their feelings. "Even though the seminar is over," said engineer Jan Hendrik Janssen, "we still get together to talk."
https://www.sma-sunny.com/wp-content/uploads/2013/10/KV-Stressbewaeltigung1.jpg
378
709
Leonie Blume
/wp-content/themes/enfold-child/images/SMA-LOGO-Color_s-1.png
Leonie Blume
2013-10-17 12:49:54
2013-10-17 12:49:54
Against the Grain: Anti-Stress Seminars for Men