Annika Linke
Meine Aufgaben: Als Redakteurin texte ich für unsere Social Media Kanäle und den Newsletter Sunny News.
Meine Themen: Stories aus dem Unternehmen.
Was selbst meine Kollegen nicht von mir wissen: In meiner Freizeit steht das Bewegtbild im Fokus. Zusammen mit Freunden organisiere ich das Göttinger Heimkino-Festival - der cineastische Höhepunkt immer im November.
Entries by Annika Linke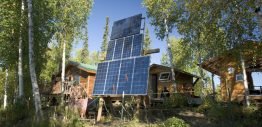 Top managers in Germany like to toss around the phrase, "growing pineapple in Alaska." Among them is former RWE CEO...