Turkey as a PV Country: Major Potential—Major Challenges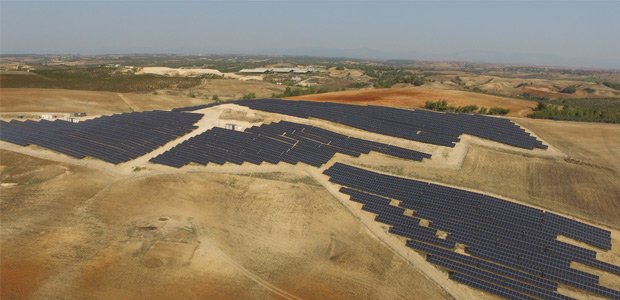 Plenty of sun, lots of space and high demand for energy as well as a boost from the government. In Turkey, the solar industry is really starting to gain momentum. Growth of 600 MW or more is anticipated in 2016. However, the industry is still in the early stages, and this is difficult, particularly because of the frequently changing authorization requirements, regulations and approving parties. Valerio Natalizia, Regional Manager South Europe is right at the heart of the developments. He explains the most important points from SMA's point of view.
What is the situation like in Turkey at the moment—particularly for large-scale PV power plants?
Valerio Natalizia: The state-owned Turkish grid operator TEIAS has already approved licensed projects totaling to around 600 MW, and at least 5GW of additional PV installations are anticipated till 2023. As of May 2016, already 443MW of unlicensed projects have been connected to the grid and approximately 3GW of unlicensed projects have been approved by TEDAS. These figures show that the main focus of the Turkish PV market is on the large-scale projects where there is high irradiation in the country and attractive FIT for the investors. Under these circumstances we are expecting that this trend will be maintained for now.
What are the challenges for companies that operate or would like to operate in the solar industry in Turkey?
Valerio Natalizia: Turkey is a very challenging market, particularly because it is still very young. As in all new PV markets, obstacles arise in various areas including regulatory, in development and designing PV power plants, procurement and order placement, and also in the operational management of large-scale PV systems once they are completed. Having a quite large amount of PV Power Plants connected to the grid, the permissions processes are definitely clearer today than in the early stages for the stakeholders in the solar sector. The EPC companies and the project developers are now well experienced to handle all the official procedures. Of course there are things that can be improved from the regulatory side. For example, it currently still takes up to nine months to obtain planning permission for a PV power plant from the various approval authorities.  In addition, the lack of expertise and the shortage of workers who are familiar with the individual stages of construction of PV power plants (design, cabling, medium-voltage connection, inverters, monitoring, etc.) make construction projects last longer and result in delays and difficulties.
What sort of climate conditions are the inverters exposed to in Turkey—particularly those in large-scale commercial and industrial PV systems?
Valerio Natalizia: Most PV power plants with SMA inverters in Turkey are in regions at more than 1,000 meters high- one PV system with SMA inverters is even at an altitude of 2,050 meters—and are exposed to temperatures of minus 40°C in the winter and up to 45°C in the summer. In some cases, they are located in remote regions that often have poor infrastructure, making it difficult to transport individual components there. Weak transmission lines and sometimes locations with a high level of sand and dust exposure tend to be the rule rather than the exception. We always need to bear these conditions in mind whenever we plan and develop a system solution there.
How can SMA help ensure that customers can set up a profitable and future-proof PV system even in difficult climatic conditions?
Valerio Natalizia: We always prefer to be involved in our clients projects from the very beginning where preliminary planning of systems and with selecting the best-suited system solution for the location in question. Thanks to SMA's more than 35 years of experience with inverters gathered in all ambient conditions around the world, and continue to gather every day, customers can rely on us. Our inverters are tested under tough conditions and are ideally equipped for all climate-related challenges.
And what about when everything has been installed and the PV system is connected to the grid? Who will be responsible for the PV system during operation?
Valerio Natalizia: To start, PV systems are easier to maintain and service than wind turbine systems. There are no moving parts, which means, only a low level of wear. But of course it is not a case of constructing the systems, commissioning them and then "forgetting" about them. Reliable monitoring by experienced service experts and regular inspections and maintenance—by means of remote diagnosis and directly at the device—are necessary in order to avoid failures resulting in yield losses. SMA inverters report malfunctions early on, enabling our service experts to initiate preventive measures and stopping failures from occurring in the first place.
Thanks for the interview, Valerio.
More information
Maintenance Pays Off (blog article)
Always connected: Kübra Seker Works as a Female Service Engineer in Turkey (blog article)
https://www.sma-sunny.com/wp-content/uploads/2016/07/3MWsolarParkAvcilarSMASolar-2.jpg
300
620
Dagmar Buth-Parvaresh
/wp-content/themes/enfold-child/images/SMA-LOGO-Color_s-1.png
Dagmar Buth-Parvaresh
2016-07-06 14:48:24
2016-07-06 14:48:24
Turkey as a PV Country: Major Potential—Major Challenges