Trusted tech is critical for the global energy transition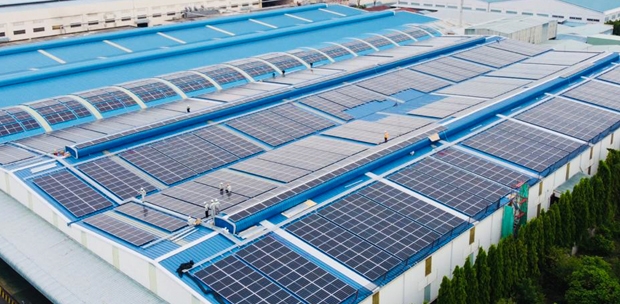 Emerging economies hold huge potential for the global energy transition. In countries like Ghana and Vietnam, energy demand is rapidly increasing; the source of this power will be decisive in our ability to limit climate change. But in markets that many investors still see as unknown, how can we ensure that renewable energy projects get the funding they need? Trusted technology plays a crucial role.
Solar power has been a part of the energy mix in emerging economies for years. Yet when photovoltaics were first utilised in regions like sub-Saharan Africa, many projects were installed with more enthusiasm than consideration, using low-quality components and with inadequate maintenance plans. Consequently, there remains a shortage of high-quality projects that are built to the standards that investors require. Particularly in the commercial and industrial (C&I) sector, a lack of appropriate finance has meant that a key market for solar power was largely neglected.
The direct outcome of this is that many businesses still pay high energy prices and cannot benefit from the reduction in energy costs that a solar project on their roof or premises would provide. But the consequences go further; a lack of standardised, trustworthy projects makes investors wary, perpetuating the finance gap and slowing or preventing projects in a sector that is pivotal in the global move to clean energy.
Trusted technology transforms the status quo
Fortunately, this is changing. A wave of solar projects built and maintained with world-class standards and using high quality components is driving the energy transition across sunbelt regions.
SMA inverters play a strong role in this. The recognisable technology signifies quality, supported by a global presence and the reputation for high standards of German engineering. Inverters such as the SMA Sunny Tripower are used in many of the projects that are implemented by ecoligo, a German company that supplies businesses across the world with affordable, clean energy. The energy users are not the only stakeholders who trust SMA inverters; crowdinvestors, who finance the projects on the ecoligo.investments platform, also recognise the security the technology provides.
Investment leads to more investment
Reliable technology and tangible impact make the projects attractive to individual investors, closing the finance gap and enabling solar systems to be installed. In turn, the systems demonstrate proven performance and profitability, creating security that encourages further investment and sets a precedent for more projects to be implemented. Crowdinvestors have been quick to take advantage of these opportunities: this month, Kenya's first floating solar system was financed on the ecoligo.investments platform in just 1 day.
This investment appetite is not only good for the businesses that use the solar energy. It's critical for the energy transition; currently, an annual funding gap of 2.5 trillion USD stands in the way of climate change action. Crowdinvestors are a small yet significant part of the puzzle, as they complete the picture of what our energy future could look like and pave the way for commercial investment.
In the race to transform the global energy landscape, high quality components play a triple role; signaling trust for crowdinvestors, creating reliability for energy users and providing a track record of measurable success. Combined with fast and flexible finance from private investors, this mix is driving the energy transition that we so urgently need.
Solar projects using SMA inverters are currently open for crowdinvesting.
https://www.sma-sunny.com/wp-content/uploads/2020/07/SMA_Dong_Nam_Viet_Header.jpg
304
620
Martin Baart
/wp-content/themes/enfold-child/images/SMA-LOGO-Color_s-1.png
Martin Baart
2020-07-22 09:42:37
2020-07-22 12:02:50
Trusted tech is critical for the global energy transition