Trainings for Design and Commissioning of a SMA Fuel Save Solution in 2017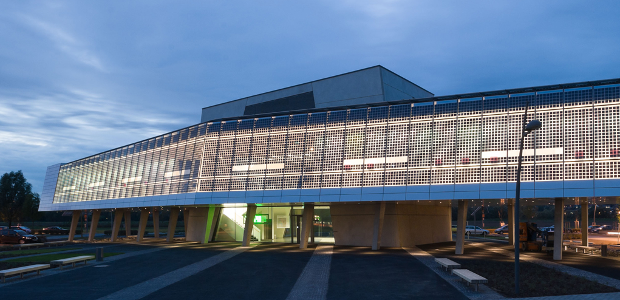 As diesel prices increase and costs for solar energy decrease, the advantage of a Fuel Save Solution to any diesel grid continuously grows. With 1.2 billion people without electricity and even more suffering from weak grids, the market for solar diesel hybrid systems is tremendous. But solar hybrid systems are often complex and unique with each having its own challenges. With SMA Solar Academy training courses, you gather essential knowledge to actively take part in this new business. Learn more about the courses that enable you to plan and commission solar diesel hybrid systems by yourself in this article.
Designing Hybrid Energy Systems
Adding solar to your diesel hybrid grid is easy if you're familiar with the latest technologies and proficient with the design tools to aid you in the design process and economical calculations. This three-day training course provides you with expert knowledge on designing solar diesel hybrid solutions.
You obtain in-depth knowledge on:
Hybrid industrial system concepts and components including components that can be used and how to connect them
Main features and function of Sunny Tripower inverters
Primary features of diesel engine generator sets and their controllers
Essential functions, features and components of the SMA Fuel Save Controller 2.0 S and M
Designing hybrid energy systems using the SMA software, Sunny Design
Commissioning Hybrid Energy Systems
When you have successfully planned your solar diesel hybrid system, ordered the necessary components and the material has safely reached the site, you can then commission the system. To be best prepared for commissioning, this training provides you with the necessary theoretical and practical background.
You will get hands-on training on:
SMA commissioning process
Configuring the Fuel Save Controller with its graphical user interface
PV plant configuration with Sunny Explorer
Practical workshops for putting a hybrid plant into operation in our SMA Hybrid Testbench, a 5MW test facility.
Information about how SMA Service can help if you experience problems
Both trainings are held in English and scheduled so that design training and commissioning training can be taken in one week of training.
You also find an interesting article about our training programs here: One week with the SMA Fuel Save Controller – Commissioning Training at SMA Solar Academy
More information

You can find all of our blog posts on the Fuel Save Solution here. It's a great source of information if you're interested in saving fuel or planning to integrate solar energy into your grid.

Do you have comments or questions? Great! Just use the comment field below. We look forward to receiving your comments and will answer each question as best as we can.

You can find even more details on the Fuel Save Solution Product Website.

If you would like our experts to help you lay out your own Fuel Save Solution, just send us an email at FuelSaveSolution@sma.de
https://www.sma-sunny.com/wp-content/uploads/2017/03/Lichtvision_Solarakademie_Niestetal__6_620x300.png
300
620
Christian Höhle
/wp-content/themes/enfold-child/images/SMA-LOGO-Color_s-1.png
Christian Höhle
2017-03-02 14:57:07
2018-02-12 12:13:21
Trainings for Design and Commissioning of a SMA Fuel Save Solution in 2017