Sunny Home Manager Update to Arrive in Early October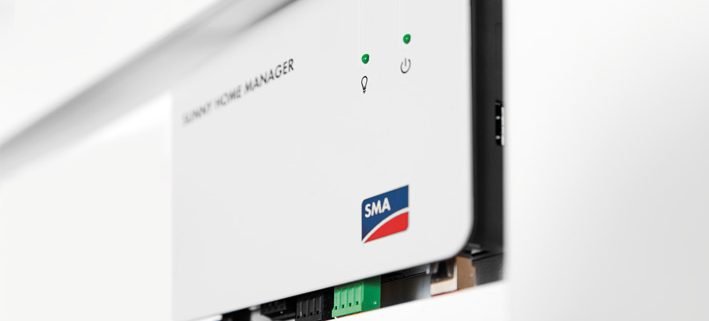 In a few of the comments we made, we announced that the new Sunny Home Manager Release 1.12 would be available in August/September. Unfortunately, the project has been delayed, and we now expect it to be completed in early October. We appreciate your patience and understanding.
The update essentially contains two features:
1. Integrated Plugwise radio-controlled sockets
The new Sunny Home Manager firmware allows integration of the SMA Appliance Control Set, which includes a base station and a total of four Plugwise radio-controlled sockets. In addition to the SMA Bluetooth radio-controlled sockets, customers can also use the internationally compatible Plugwise radio-controlled sockets (called Circle) for household energy management starting in October.
Plugwise radio-controlled sockets are provided as Type F plugs, and as standard versions for use in France, the United Kingdom and Australia. In addition, Plugwise offers a radio-controlled switch (Stealth) for monitoring and controlling hard-wired appliances.
This simplifies energy management of all electronic devices that are frequently and regularly used, such as heat pumps, clothes dryers and dishwashers, or devices whose operation is not time sensitive, such as pond pumps or charging stations for electric vehicles.
2. Control of Stiebel Eltron heat pumps and e-vehicle charging stations from Schletter and Mennekes
Furthermore, it is now possible to control smart loads and appliances that are connected in the local network with a smart communication unit. These include, for example, the Stiebel Eltron heat pump with the WPM3 heat pump manager, and the e-vehicle charging stations from Mennekes and Schletter. With the update, these can communicate directly with the Sunny Home Manager via the local network, exchanging data on energy demand as well as control commands.
Control variable power: Maximize use of solar power
Intelligent loads with direct communication are of particular interest in energy management. By going beyond a simple on/off switch to also exchanging detailed commands and data, it is possible to ensure that all of the PV energy generated by the rooftop PV modules is used by household loads. The Sunny Home Manager simply communicates how much excess PV energy is available, and the smart load automatically adjusts to this information.
For example, the e-car charging station then charges at 1,560 W and one minute later, when the cloud has passed, receives a new command from the Sunny Home Manager and charges at, say, 2,305 W. In the ideal situation, the charge is then complete and the household makes maximum use of its own PV energy.
EEBUS: The future holds many smart-grid ready devices
Currently, only a few loads are equipped with the necessary smart communication units. However, we anticipate that the communication standard for renewable energy known as EEBUS, which we hope will be available soon, will permanently change this. When it becomes the norm, many appliances can be networked and then become part of the household's energy management.
Using the easily retrofitted radio-control sockets from the SMA Appliance Control Set, the previously "not-so-smart" loads can become part of the SMA Smart Home. The radio-controlled sockets monitor the loads to learn their consumption profile and can turn them on and off to manage household energy use.
Related Posts
New Guest in the SMA Smart Home: Plugwise Radio-Controlled Sockets
https://www.sma-sunny.com/wp-content/uploads/2015/09/SunnyHomeManager_Blog.jpg
378
709
Leonie Blume
/wp-content/themes/enfold-child/images/SMA-LOGO-Color_s-1.png
Leonie Blume
2015-09-18 13:51:26
2018-03-20 09:01:06
Sunny Home Manager Update to Arrive in Early October