Strong Partners Achieve More Than Lone Wolves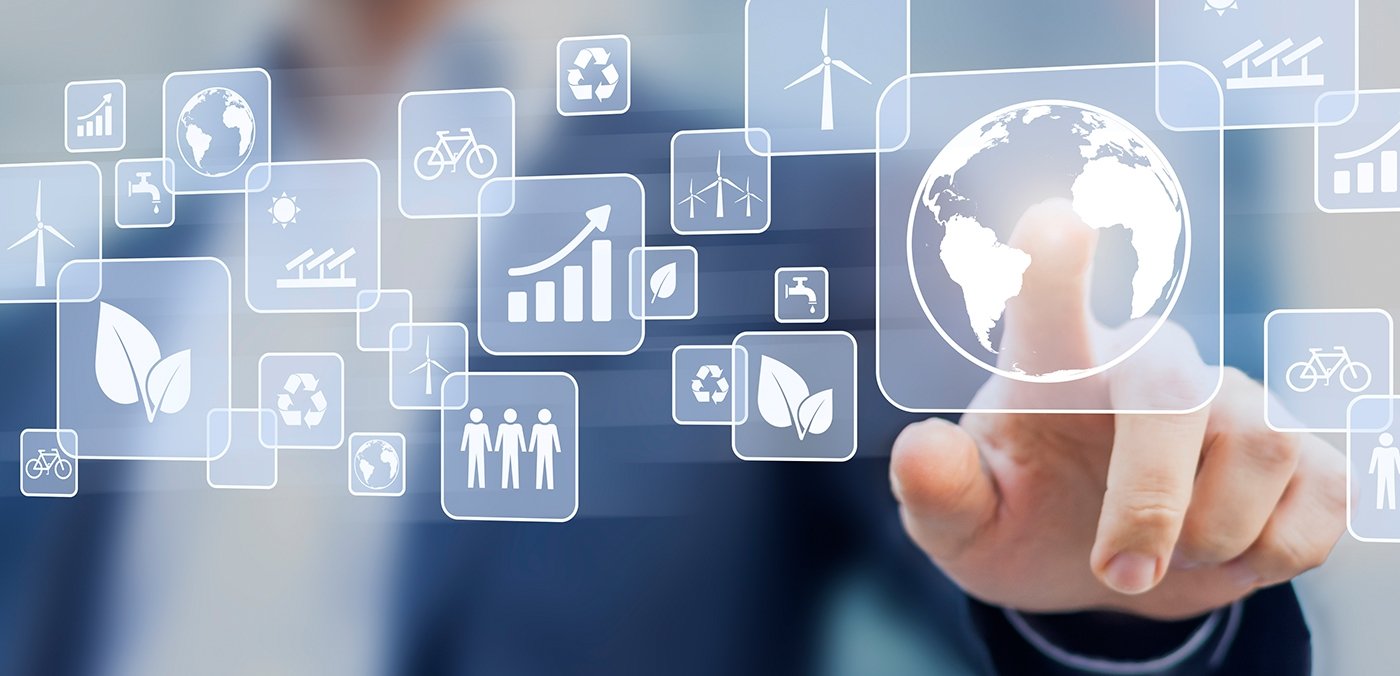 Yesterday, we announced the formation of the elexon joint venture. Together with two partners from the fields of power electronics and charging infrastructure, we are pooling our expertise there to develop charging solutions for electric vehicle fleets. The new joint venture is yet another milestone in our partner strategy. Because no company alone can master the complexity resulting from the decentralization and digitalization of the energy supply. I strongly believe that close cooperation among specialists from different fields is vital for creating a sustainable, reliable, low-cost and highly convenient energy supply.
The new energy world is complex
The energy supply is undergoing an enormous upheaval – small, decentralized and renewable power producers worldwide are replacing large-scale, centralized, fossil-fueled and nuclear power plants. More and more people are using photovoltaics to generate their own electricity. At the same time, other sectors such as mobility and heating are becoming electrified because wind and solar energy are not only resource- and climate-friendly, but now also much cheaper than coal and nuclear power. In addition, ongoing digitalization is constantly creating new opportunities for producers, consumers and prosumers to share electricity among themselves or interlink the different sectors.
There is no doubt that this new energy world, in which the participants on all levels are networked and interact with each other, is much more complex than the conventional, centralized energy world. It is the task of specialists such as SMA to translate this complexity into simple and convenient solutions for power producers, prosumers and consumers. On the one hand, our many years of experience and our profound understanding of the overall system help us achieve this. On the other hand, however, extensive specialist knowledge within the individual sub-areas is also vital. This is why we have been working with strong partners for many years and are constantly expanding our network to ensure that we always offer our customers the best solution for their needs.
In this regard, I am often asked why we do not acquire additional companies with a view to offering everything from a single source. I think this would be the wrong way to go. I believe that our partner strategy creates better outcomes than the acquisition of additional companies because it significantly enhances flexibility, variety and dynamism.
The right solutions require cooperation at all levels
This already starts with our suppliers. Together with various semiconductor manufacturers, we develop and test, for example, electronic components that are optimally matched to the requirements of our devices. It was through precisely this kind of cooperation that we developed the innovative silicon-carbide components for our new Sunny Highpower PEAK3 inverter.
We also work closely with external partners in other areas, such as software development. In this regard, open interfaces and manufacturer-independent communication standards are very important to us. Proprietary solutions that serve simply to close manufacturers off from one another ultimately offer no added value for consumers. With our solutions, we ensure that our customers benefit not only from existing opportunities but also from future business models that will emerge as digitalization progresses. Our Sunny Home Manager uses the EEBUS standard developed by international manufacturers in a joint initiative to integrate household appliances, heat pumps and electric vehicles into the energy management of households. Our new energy management platform ennexOS will be able to do much more in the future: We are constantly developing it further and will always integrate new partner offers.
An ever-greater focus on the customer
Another important aspect is the system integration of batteries so that solar energy can be used at any time. Here, too, there is no one-size-fits-all solution, which is why we have been working closely with nearly every leading battery manufacturer for many years now. This not only provides our customers with the right solutions for their current requirements, but also allows them to easily expand and upgrade their systems at any time as their needs change.
This is an extremely important aspect for me, and one that also ensures a fair partnership with our customers: Every customer not only receives from us a solution that best meets their requirements, but also benefits from maximum flexibility. This is why we regularly incorporate feedback from our customers in new products and enhancements and integrate all the necessary functions in our devices without any expensive bells and whistles that nobody needs. We are currently in close contact with some of our first customers about the charging solutions that we are developing together with our partners at elexon. I look forward to their feedback.
https://www.sma-sunny.com/wp-content/uploads/2019/08/partnerschaft-blog.jpg
676
1400
Jürgen Reinert
/wp-content/themes/enfold-child/images/SMA-LOGO-Color_s-1.png
Jürgen Reinert
2019-08-02 14:48:39
2019-12-19 10:44:16
Strong Partners Achieve More Than Lone Wolves