Solar Power Purchase Agreements on the rise in the UK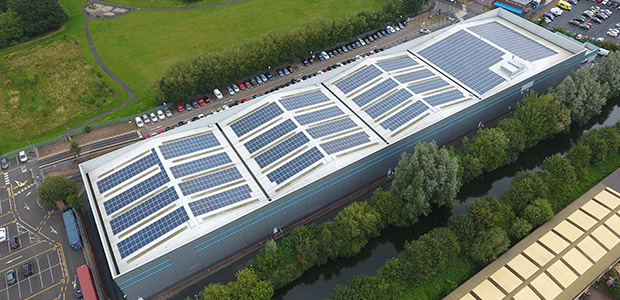 Aniron has launched a key partnership with data storage company Iron Mountain, with two installations completed and two more in the very near future.  Iron Mountain is a global industry leader in storage and information management services and is so named as its founder Hernan Knaust purchased a depleted iron ore mine and began using the mine for storage services.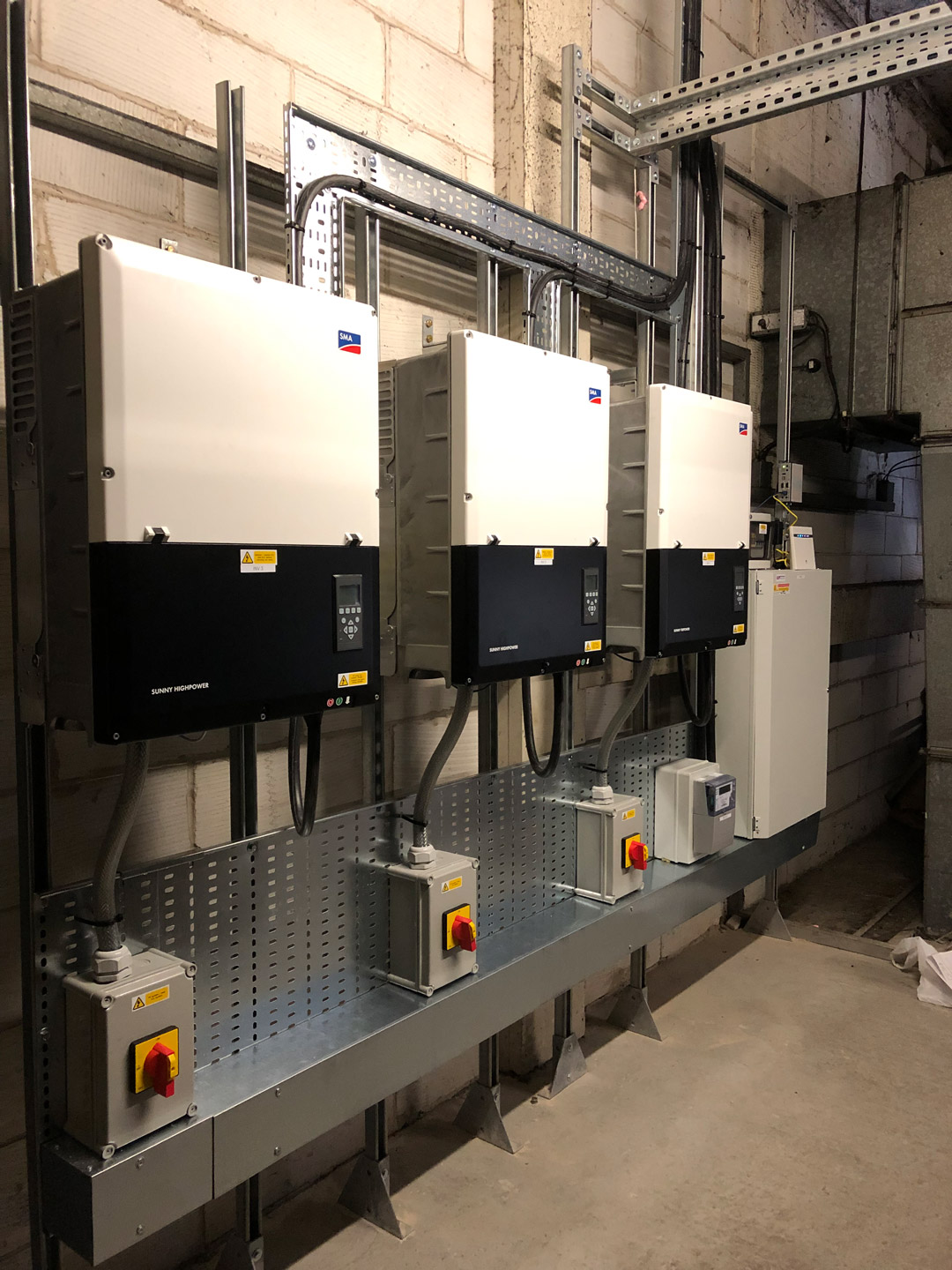 Iron Mountain first approached Aniron Renewables in September 2017 to discuss the feasibility of rooftop solar installations across their estate, especially considering the stringent policies and requirements for their very data sensitive locations.  With solar already installed across their US sites some years ago, Iron Mountain was already au fait with PV and with very specific technical requirements.
Sesh Diu says "The SMA inverter specification exceeded these requirements and they felt very comfortable in approving the Tripower inverters for installation within their very sensitive locations."
Two installations have now been completed under this partnership – Birmingham and Livingstone, Scotland. The first installation, at their Birmingham Document Storage facility was completed in August 2019.  This is an east-west array with an annual yield of 802kWh/kWp but also with the additional hurdle of a low maximum export capacity imposed by the DNO.
By using SMA inverters which easily facilitate up to 150% DC to AC oversizing, Aniron were still able to install a 525kWp system by aggressively oversizing the array, having the double benefit of keeping capex costs down and also meeting the stringent grid connection requirements.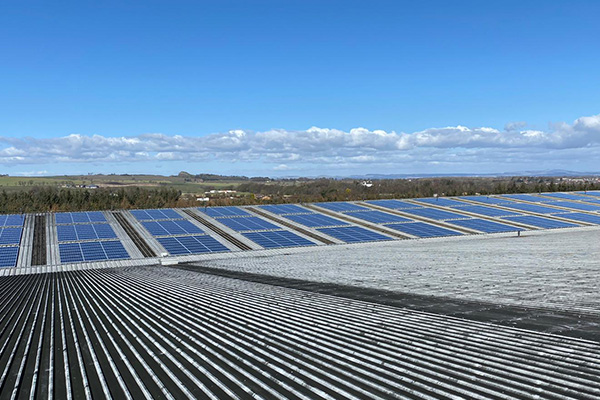 The second Iron Mountain installation was completed in March 2020 at their Livingston site in Scotland, it is a 255kWp system with an estimated annual energy yield of 800kWh/kWp.  Across the two sites there will be almost 500 tonnes of carbon savings annually.
The next two installations are already planned at Iron Mountain locations in the UK and Aniron are also working with them on projects outside the UK, so it certainly is shaping up to be a great partnership.
SMA –  Aniron and Iron Mountain's preferred supplier
Aniron has been installing SMA products for over ten years now and SMA is Aniron's primary choice for inverter selection, it's not just that SMA inverters exceeded the very specific technical requirements of Iron Mountain, it's also the flexibility they bring and the ability to easily incorporate ESS (Energy Storage Systems) in the future to the existing installation.
Aniron's Ian Howat says "The support we have from SMA is why we hold them as our primary choice, it's class-leading.  Our electrical contractors love working SMA products too."
Recently SMA's Account Manager, Richard Batty, and Aniron's Business Development Director, Ian Howat, discussed PPAs and the Iron Mountain projects and you are able to watch the video for more insight into this growing approach to Solar installations.
Solar Power Purchase Agreements on the rise in the UK
What is a Power Purchase Agreement?
A solar energy system owner, usually an investment company, enters into a roof lease with a building owner typically for 20-25 years, and installs an on-roof PV system. The owner also enters into an agreement with the building occupier, be that the owner or a tenant, who then purchases their energy requirements directly from the solar system owner, with the remaining power generated being fed into the National Grid.
The PPA model really is a win-win for all parties. The end-user receives all the benefits of renewable energy and the reduction in energy costs, but without the need to divert any capex from other investment-critical areas of their business. Using the SMA monitoring tool, the end-user can better understand their energy consumption patterns and in conjunction with the pre-agreed 20-25 year term of the PPA, this results in more accurate long term cost planning. The operational and maintenance costs are covered by the solar system owner so there are no additional costs for the end-user. The investors, typically pension funds, are equally benefited with return on investment mapped out for that same period and not subject to the fluctuations of stock market and other more typical investments.
https://www.sma-sunny.com/wp-content/uploads/2020/08/Iron-Mountain-Blog-Header.jpg
300
620
Ursula Adeane
/wp-content/themes/enfold-child/images/SMA-LOGO-Color_s-1.png
Ursula Adeane
2020-09-02 16:12:57
2020-09-02 16:12:57
Solar Power Purchase Agreements on the rise in the UK