Solar-hydrogen house to become a consumer reality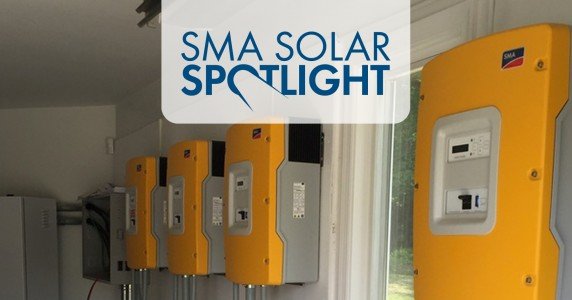 In 2006, Mike Strizki converted his Hopewell, New Jersey home to run exclusively on solar and hydrogen power. As the only house of its kind in the Western Hemisphere, Strizki's revolutionary home has become an educational center and real-world example of integrating clean energy technology to provide the power needs for the typical American household. It has hosted students, professionals, government officials and foreign dignitaries alike, all of whom were looking to learn from Strizki's research and system development.
A lot has changed over the years; solar costs have gone down while technology has advanced by leaps and bounds. As the systems have gotten better, and Strizki has learned from his own solar-hydrogen house, he's revised the Hydrogen Home to create the first consumer version. The fully permitted, solar-hydrogen residence will be practical for average homeowners looking to convert their homes.
Today's home, tomorrow's power
The recently completed system, located in Pennington, New Jersey, will host a ribbon-cutting and dedication ceremony on Friday, September 11, 2015 along with the Toyota Mirai hydrogen fuel cell vehicle and Millennium Reign portable refueling station.
The home features a 40 kW ground-mount solar system using Sunny Boy TL-US and Sunny Island inverters, 20 kW of backup power, an electrolyzer to generate hydrogen, hydrogen storage and a fuel cell that runs on hydrogen. The fully functional house has sufficient power for all amenities in today's typical home, such as a full kitchen, laundry, bathrooms and accessories like a hot tub and a complete entertainment center.
Visitors to the event will experience one of Strizki's clean energy technologies first hand, as he demonstrates his Joule Box portable charge station, which utilizes Sunny Island inverters. This system provides a means to store the excess energy from solar in the form of hydrogen to be used for whole-house energy backup during power outages. The system also provides the energy infrastructure to power electric or fuel cell vehicles.
A vision for the future
The progression of renewable energy technology and storage has spurred America's energy transformation. Pioneered by Strizki, a project engineer for the Office of Research Technology for New Jersey's Department of Transportation (DOT), these solar-hydrogen systems can be fully replicated and scaled for homeowner needs and energy demands.
Strizki's non-profit organization, the Hydrogen House Project, is becoming a beacon for renewable energy education. The group focuses on researching and developing the latest in solar, hydrogen, fuel cell and other clean energy sources with their team of scientists, engineers and student interns. The public-private partnerships that have been formed by this group have built a platform to implement this advanced technology aimed towards a clean energy future.
During his tenure with the New Jersey DOT, Strizki developed his passion for hydrogen power systems from his notable designs using fuel cells to power the state's variable messaging signs and incorporating fuel cell vehicles into the DOT fleet. His current focus on solar-hydrogen systems has also led to the creation of Genmounts, a light-weight aluminum racking system for rooftop and ground-mount PV systems and solar GPS trackers.
Strizki's drive and enthusiasm for renewable energy pushes these innovations in clean energy. His passion, and the drive of countless others, will be the creative force behind the devices that power tomorrow's homes and buildings. We look forward to a cleaner tomorrow, starting today.
https://www.sma-sunny.com/wp-content/uploads/2015/09/SMASOLARSPOTLIGHT_HYDROHOUSE.jpg
300
572
Justin Dyke
/wp-content/themes/enfold-child/images/SMA-LOGO-Color_s-1.png
Justin Dyke
2015-09-08 09:19:00
2017-12-13 16:10:27
Solar-hydrogen house to become a consumer reality