Solar for Schools gets SMA's Support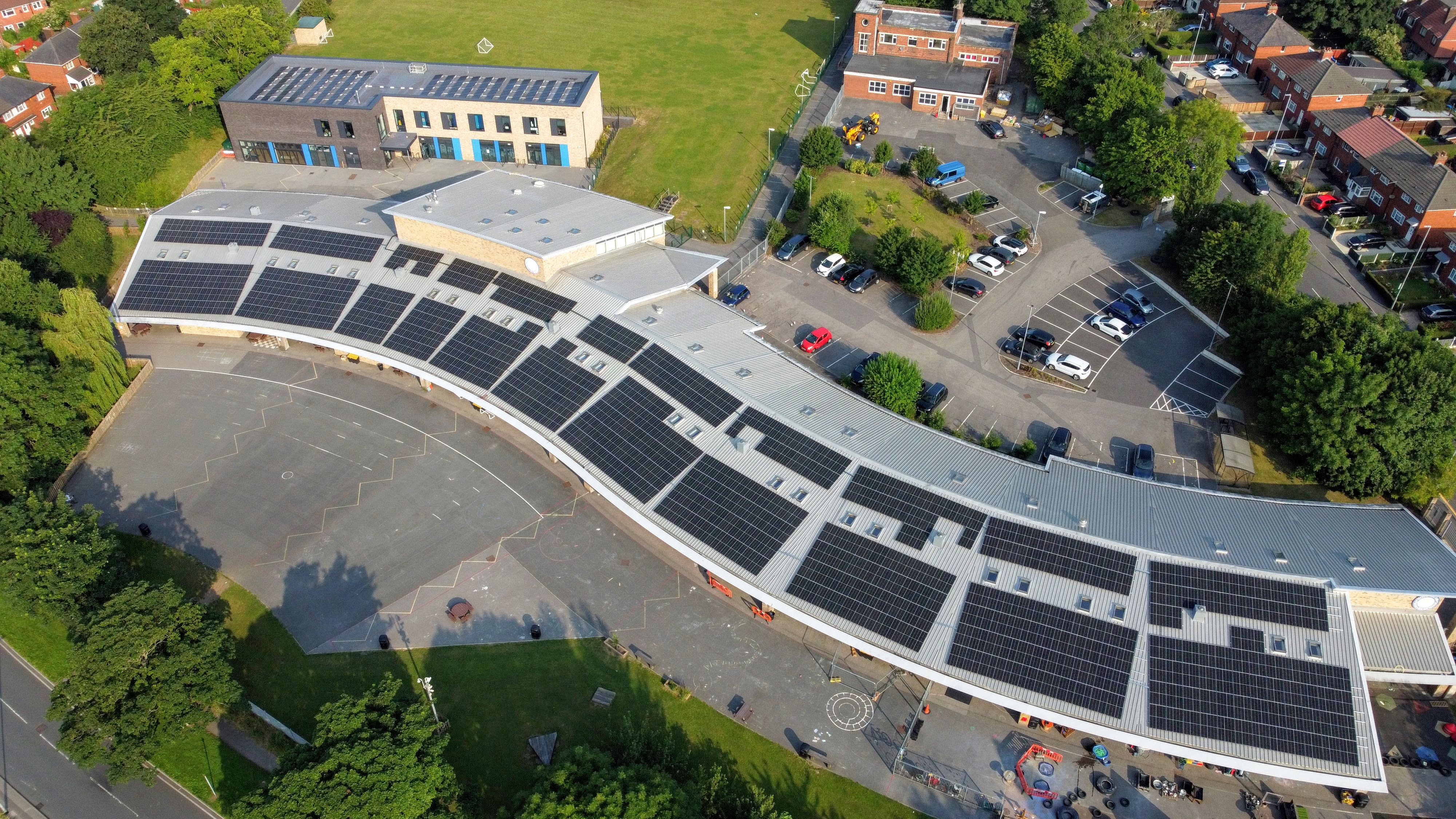 Young people are key to the planet reaching its sustainability goals. So what could be better than installing solar panels on school rooftops? Schoolchildren can understand the technology involved; watch the installation of the equipment; and monitor the results. And, of course, the schools can reduce their carbon footprint.
Solar for Schools was set up in 2015 to fund and manage installations on schools and provide long-term asset management of the systems. The organization is driven by the firm belief that the process behind a school switching to solar energy is a unique opportunity for pupils, teachers and non-teaching staff to learn about renewable energy, climate change, and sustainability.
Solar for Schools does this in a variety of practical ways. It has developed its own Solar for Schools App, which teaches students the key facts about solar power and sustainability in an attractive, clear way. It offers schools a library of educational videos provided by its partner Switch Energy Alliance about solar energy and the environment. The library includes access to an outstanding 7-part documentary on global energy. Solar for Schools also works to contextualize core curriculum subjects such as mathematics, geography and physics to provide schools with opportunities to showcase solar generation to the local community.
To date, Solar for Schools has worked with over 200 schools in the UK, Germany and India, and has partners in many other countries. One of these partners is SMA. Currently, 84 SMA inverters have been used in 55 schools in the UK and Germany. In this article we look more closely at how SMA is supporting Solar for Schools in two schools in particular. We then talk with Mike Marqués, Head of Marketing and Business Development at Solar for Schools to discover more about the working relationship between Solar for Schools and SMA.
Hollybush Primary School, UK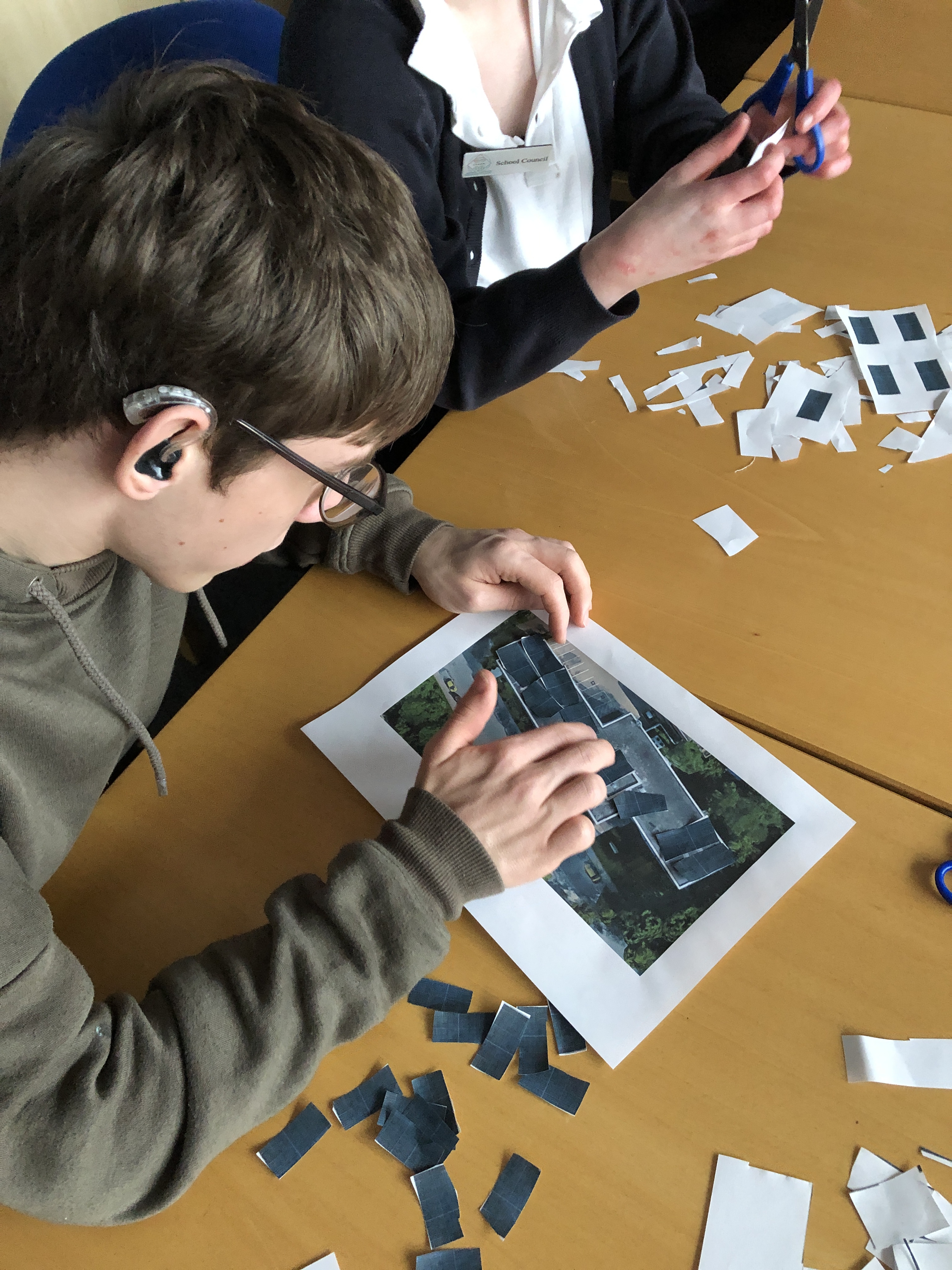 Located in the north of England in Bramley, Leeds, Hollybush Primary was the first of 12 schools in the Leeds area to work with Solar for Schools. It launched an ambitious installation programme of solar panels that will play a key role in making the school carbon-neutral.
In July 2021, 703 solar panels were installed with a total array size of 276 kWp. Annual yield is estimated at around 200 MWh. SMA provided one Sunny Tripower 25000TL inverter, a 50 kW CORE1 inverter, and one 110 kW CORE2 inverter. Between them they are delivering high yields at high efficiency levels of up to 98.4%. The inverters also provided design flexibility and compatibility with the Trina Solar 395W Mono Vertex S and Suntech 375W Mono PERC solar modules installed, thanks to the multistring capabilities and wide input voltage range of the inverters.
In its first five months of operation, the school's solar energy system has generated 69.84 MWh of solar energy worth GBP 9,428. It has stopped 16 tonnes of CO2 emissions, which the schoolchildren were delighted to discover is the equivalent of not eating 2071 beefburgers! The school's electricity consumption during this period was 55.85 MWh, so the school is already exporting a significant amount of its electricity production to the UK national grid.
"We have been super proud of our children who have all behaved so brilliantly whilst the panels were being installed and have enjoyed watching them be put up."
Grundschule Balanstraße, Germany
In March 2020 the Grundschule Balanstraße in south-east Munich installed 303 Q-Cells solar rooftop modules, each of 330W, with a total array size of 99.99 kWp. It is expected to yield 89.3 MWh per year and reduce CO2 emissions by 53 tons per year (a massive 6860 fewer beefburgers eaten!).
Four SMA inverters of type Sunny Tripower 25000TL were installed, alongside a Sunny Island 8.0 battery inverter. Solar for Schools selected this battery inverter because its low cost (due to it containing few components) reduced overall system costs. They found that its simple user interface was a great help for speedy installation and commissioning.
Efficient cooperation between Solar for Schools and SMA
The individual schools do not specify the equipment; that is the role of Solar for Schools, who are looking for product reliability, customer service, and data accessibility. SMA ticked all these boxes for Solar for Schools, who have been installing SMA products for the past three years.
"SMA's inverters have helped us deliver high-quality, cost-effective installations to schools so that they reap the full financial benefits of solar power," explains Mike Marqués, Head of Marketing and Business Development at Solar for Schools. "In terms of product functionality, we are particularly impressed by the web interface on SMA's CORE1 inverter, and the Ethernet-based communications on all SMA inverters. Also useful for certain jobs is Maximum Power Point Tracking (MTTP) on the CORE1, and the high DC power rating on SMA's 25 kW inverter."
Solar for Schools also find the implementation and installation of SMA products easy and straightforward, and appreciate the ease of use of the Sunclix connectors.
In terms of service, should a problem or question arise, Solar for Schools contacts SMA's Service Line. Here, they find the SMA service agents helpful, friendly, and able to solve most problems promptly.
The data connectivity of SMA's devices is also a prime advantage. "In all the schools where we work, we meter solar energy generation and make this data available," says Mike. "We find that schools – and their students – are greatly interested in how much solar energy they are generating and using, and by how much they are reducing their carbon footprint."
Equally important at a time when education budgets are under pressure is that the participating schools benefit from lower energy bills, which means they can spend more on teaching and learning. They also gain from the educational support of Solar for Schools, and from being a path to decarbonization.
Or as Mike neatly summarizes: "It means that schools learn from their buildings not just in them."
https://www.sma-sunny.com/wp-content/uploads/2021/12/Hollybush-Primary-School.jpg
2250
4000
Mila Druwe
/wp-content/themes/enfold-child/images/SMA-LOGO-Color_s-1.png
Mila Druwe
2021-12-17 08:41:43
2021-12-17 08:41:43
Solar for Schools gets SMA's Support