No need to fear shade: SMA ShadeFix in Action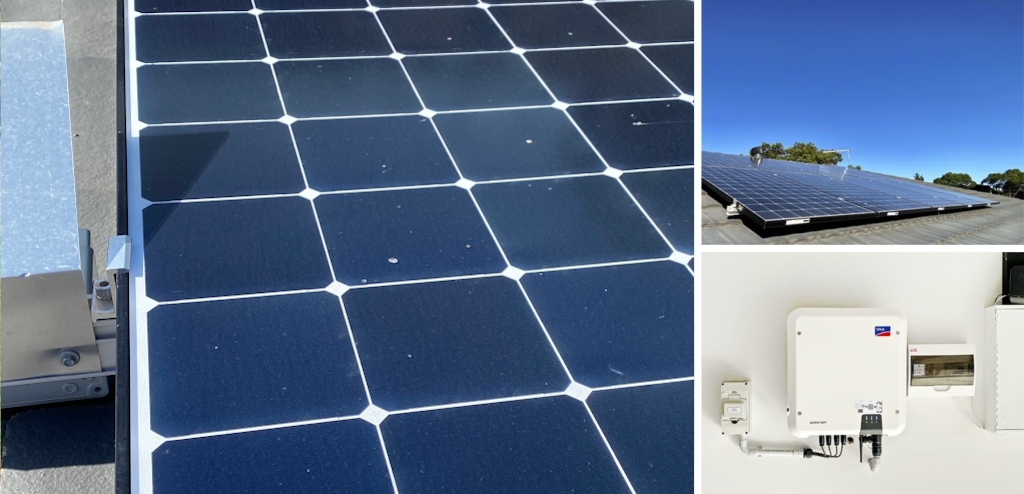 I recently had a need to take a closer look at my PV system. Some partial shade had developed on one of the PV panels. Most people would think this shade would cause the whole system to under perform. However, SMA's ShadeFix was actively minimizing any under performance.  It was optimizing all PV panels, reducing the impact of shade, and maximizing energy output from the entire system. Read below to find out more about my own experience of SMA ShadeFix in action.
Recently while showing off my solar system to a neighbor (I was also telling them about my recent Zero Cost Electricity bill), I noticed something did not look quite right. It appeared one of the components next to my east facing PV array had moved and might have been causing some slight shadowing. It made me wonder if it was causing some energy loss.
How SMA ShadeFix optimizes yield & performance
If you believe the marketing from other companies, the low power in my shaded PV panel would also reduce the power in my unshaded PV panels. Or that you need to optimize each PV panel individually to address shade. But in this case my SMA ShadeFix was actively regulating the entire PV system for maximum power. ShadeFix did this by intelligently changing the voltage and current operating point for the PV panels in string. For the unshaded panels, this made almost no difference to their output power, while the shaded panel was only losing about 10% of its power. Without ShadeFix, the losses for all PV panels and the system would have been much higher. SMA ShadeFix meant all PV panels were able to operate at their maximum power, optimizing the total system power.
SMA ShadeFix in Action
When the shading occurred in the solar array, SMA ShadeFix kicked into action. It optimized the voltage of the string to reduce the impact of the shading so only the shaded PV panel's output power was being reduced. In this way, the output power from the other panels was almost unaffected when compared to unshaded conditions.
The value of monitoring and the Sunny Portal
For years I have explained to installers and customers about the benefit of system monitoring in the Sunny Portal, and how it can guarantee their system's energy yield and performance. The SMA Sunny Portal made it possible for me to detect the nature and severity of the problem. This could have led to under performance over an extended period if undetected or resulted in the early failure of one of my PV panels. Either outcome would have been costly for me. However since the SMA PowerUP Solar Expert who installed my system took the extra 10-15 minutes to complete the setup of system monitoring, I was able in a few clicks to detect the problem and take the corrective actions to return my system to full power.
Want to learn more about SMA's patented ShadeFix Optimization? Checkout our customer video here.
Solar Plants: Sun Despite Shade Thanks to SMA ShadeFix
If you were after a more detailed explanation of ShadeFix and how it outperforms DC optimization, check out our Whitepaper here.
https://www.sma-sunny.com/wp-content/uploads/2020/05/kv-pv-plant-scott-shaded-1024x494-1.jpg
494
1024
Scott Partlin
/wp-content/themes/enfold-child/images/SMA-LOGO-Color_s-1.png
Scott Partlin
2020-05-15 03:33:30
2020-05-27 13:38:14
No need to fear shade: SMA ShadeFix in Action