SMA Donates Inverters to School in Cambodia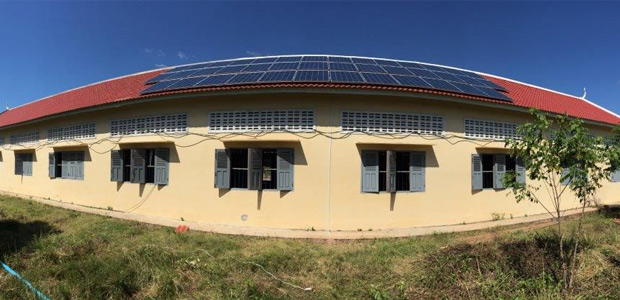 Whether it's a sewing machine, computer, lamp or fan: from now on, all electrical devices in the Koh Krolor school will run on solar power. In the poor agricultural region of Battambang in northwestern Cambodia, electrical energy is a luxury that is not available to everyone or in sufficient quantities. The 10 kWp PV system now installed at the school is intended to give children there opportunities for a better education to ensure a better future.
The project was made possible through a collaboration between the company Lightsource, a leading European developer and operator of photovoltaics projects, the module manufacturer REC and SMA. Together, they are using this project to support the work of the Christian aid organization World Vision. World Vision is active in nearly 100 countries, focusing on children and families, and has been initiating development projects in Cambodia since as far back as 1970. You can find more information about World Vision here.
SMA donated two Sunny Boy 5000TL inverters, one Sunny Island 6.0H battery inverter and one BatFuse battery fuse, which were installed by Lightsource employees in December. The solar power is temporarily stored in batteries so that it is also available when the sun is not shining.
Background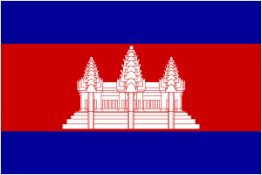 The Kingdom of Cambodia with its capital Phnom Penh is located on the Gulf of Thailand in Southeast Asia between Thailand, Laos and Vietnam. Around 800 years ago, Cambodia was an advanced civilization. It became a French colony in 1884 and independent again in 1953. In the turmoil of the Vietnam War, the communist terror regime of the Khmer Rouge came to power in 1975, destroying everything that came before. Two million people lost their lives, including the intellectual elite. Civil war prevailed for many years starting in 1979. A peace settlement was signed in 1991; the first democratic elections were held in 1993; and the last Khmer Rouge units surrendered in 1998.
https://www.sma-sunny.com/wp-content/uploads/2015/12/building-1.jpg
300
620
Dagmar Buth-Parvaresh
/wp-content/themes/enfold-child/images/SMA-LOGO-Color_s-1.png
Dagmar Buth-Parvaresh
2016-01-05 15:07:48
2016-01-05 15:07:48
SMA Donates Inverters to School in Cambodia