Reducing Costs and Protecting the Environment: How Does Energy Management Work?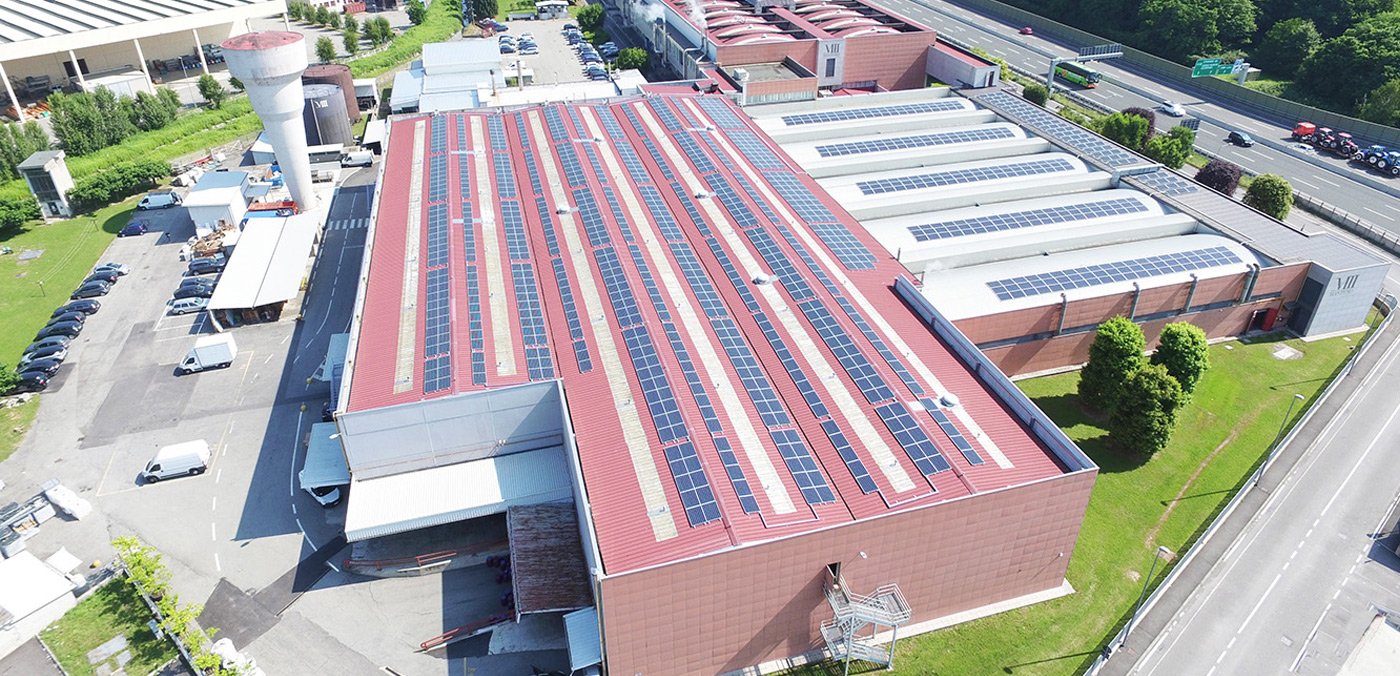 Energy costs are a serious issue for companies because prices for electricity, oil and gas are continuing to rise. It is therefore becoming increasingly important to use energy efficiently for lighting, machinery, equipment, heating, cooling and air conditioning. This not only saves money but also is good for the environment and the company's image. The best way to achieve the highest possible energy efficiency within the company is focused energy management.
"Energy management is the proactive, organized and systematic coordination of procurement, conversion, distribution and use of energy to meet the requirements, taking into account environmental and economic objectives."
The definition in VDI Standard 4602 describes briefly, succinctly and precisely what the term "energy management" means. Its practical implementation within a company takes place in several steps.
1. Defining the objectives of energy management
To establish the right energy management concept for a business, it is first a matter of defining the objectives to be achieved. The most common overarching objectives include:
Reduce energy costs
Contribute to environmental and climate protection and thereby also enhancing the company's image
Maximum independence from external electric utility companies
Various more specific objectives can be assigned to these ones, such as reducing electricity costs by XX% or providing customers with proof of particularly low CO2 emissions per unit/product or of CO2-neutral production.
2. Recording the current energy situation
Next, all power generators and electrical appliances are recorded. The most thorough way of doing this is in an energy audit by an expert. For a qualified energy audit, the auditor must examine and explain at least 90% of the total energy demand within the company. The data gathered may include generation data from the company's own PV systems or CHP plants, for example, as well as electricity and gas bills.
Energy audit at the poultry farm Haede in Germany.
3. Planning and implementing measures
The analysis of the data gathered forms the basis for preparing the optimum energy management concept and deriving suitable measures for achieving the defined goals. Depending on the individual situation on-site, measures from different areas can be taken:
Planning and organization: This includes, amongst others, the adjustment of core working hours, workflows or processes to optimize energy use.
Technology/modernization: In energy monitoring, the largest energy consumers are identified. A cost/benefit analysis can be used here to clarify whether it is worth replacing outdated machinery or devices with new, more energy-efficient ones. Other measures may include the installation of modern building and air-conditioning technology, heat recovery or often internal power generation that is particularly cost-effective, for example, with photovoltaics and the use of battery-storage systems.
Load control: Even small measures, such as the staggered operation of machinery that uses particularly large quantities of energy, can help avoid peak loads and thus significantly reduce electricity costs in the company.
Automated control of energy generation and consumption: A cross-sector energy management platform combines all energy sectors. The different generators and loads are controlled in line with predefined parameters to make optimum use of the available energy, incorporating data on power generation, power consumption, heating, ventilation, air-conditioning, cooling and any existing battery-storage systems or electric vehicles. Variable electricity prices are also included, as are forecasts of solar power generation if the business has its own PV system. On this basis, the energy management system prepares an optimum operational plan for significantly reducing energy costs.
4. Monitoring and analyzing energy flows
Once all measures have been documented, the next step is to install an energy monitoring system such as ennexOS from SMA. In this way, all energy flows at the company can be monitored and analyzed. Energy monitoring should include all relevant loads in all energy sectors, i.e., not only electricity but also heating, cooling, ventilation and air-conditioning technology, for example. In future, ennexOS will also take on the energy management functions mentioned above.
5. Continuously monitoring results and optimizing them further
The results of the measures implemented are monitored and documented by means of continuous energy monitoring. The energy monitoring system combines all data and presents it clearly so that it can be used by all responsible areas in the business. In addition to documenting results, ongoing monitoring also keeps identifying other possibilities for optimization in the business. Energy management thus becomes a dynamic process in which the company's energy use is always optimized in line with the current situation.
Poultry Farm Haede: Energy management in practice
The poultry farm Leonhard Häde in Alheim-Heinebach, Hesse, Germany, has already introduced an effective energy management system on the basis of our new energy management platform ennexOS — including direct marketing of its self-generated solar power. You can read about this here.
Do you want to find out more about energy monitoring and energy management with ennexOS? We look forward to your message.
https://www.sma-sunny.com/wp-content/uploads/2018/10/Energiemanagement-smasolar.jpg
676
1400
Susanne Henkel
/wp-content/themes/enfold-child/images/SMA-LOGO-Color_s-1.png
Susanne Henkel
2018-10-24 15:55:41
2018-10-24 16:11:06
Reducing Costs and Protecting the Environment: How Does Energy Management Work?