Now You Can Integrate SMA Devices With Modbus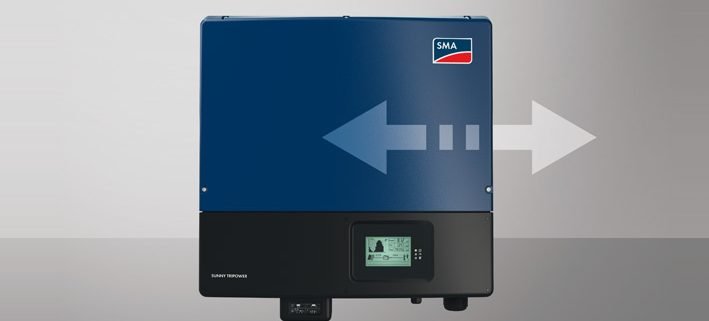 SMA is opening its doors to third-party suppliers and will equip inverters with the Modbus protocol interface, starting immediately. SMA Product Manager Falko Schmidt oversaw the introduction of Modbus at SMA.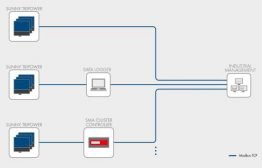 Falko, briefly for newcomers: What does Modbus do, and what are its advantages?
Modbus is a simple, commonly used protocol structure with obvious advantages. This industry standard makes it possible to flexibly connect SMA devices to non-SMA systems using TCP (Transmission Control Protocol).
Why did SMA wait until now to offer Modbus?
The Modbus interface is nothing new to SMA. We have been using it for years in our data loggers, such as the Sunny WebBox and the SMA Cluster Controller, as an interface to third-party suppliers. In commercial PV systems, Modbus is currently the solution for such things as connecting to a SCADA (Supervisory Control and Data Acquisition System) operations management, with an SMA data logger serving as a concentrator.
For a PV system operator, what are the advantages of a direct Modbus interface compared to the interface in the SMA data logger?
If it is necessary to implement third-party monitoring, SCADA or data logging systems, Modbus provides a direct and open system interface to the inverter.
Do solutions with Modbus communication replace data loggers, such as the SMA Cluster Controller?
No, when the Cluster Controller is combined with the SMA Speedwire Communication to the SMA inverters, it basically offers a wide range of integrated system, service and interface functions that are ideally geared to market requirements. In addition, there is an option to implement sustainable, innovative system solutions, as it is possible to access the SMA inverter's entire volume of data. In contrast to direct system communication via Modbus, where the main focus is on system monitoring and easy system management, a system based on SMA Speedwire offers the following advantages: extremely fast reactions to measurement signals thanks to quick data exchange, upgradable system components, systems with regulatory requirements, direct interface to the Portal, with expanded service, monitoring, analysis, alarm and reporting functions and simplified SMA service with regard to the overall system.
Why does SMA need to have a Modbus connection to inverters for third-party suppliers? What about RS485 and SMA Data 1?
Up until now, our RS485 interface with the publicly disclosed SMA Data 1 protocol has served as a connection for third-party suppliers; this connection has been well-established in the market for years and has proven itself again and again. However, market requirements change, and the issue of PV system controllability is becoming ever more prominent.
For example, we need a certain speed in communication in order to activate an emergency shutdown. That is also why we rely on Speedwire (SMA Ethernet) for the SMA Cluster Controller. Ethernet gives us precisely the amount of power we need in the lines leading directly to the inverter. In addition, switching to Modbus TCP reduces system costs for integrators and customers. If they have previously connected their SMA inverters to their preferred system exclusively through RS 485, they can now save the cost of an RS485 interface.
However, there are already suppliers in the market that support SMA Data 2 Plus via Speedwire (SMA Ethernet) in their data loggers. Why is SMA now also offering Modbus and SunSpec?
SMA Data 2 Plus is not publicly disclosed for various reasons. The suppliers that already offer this "compatible" solution have only "re-engineered" the SMA protocol: They interpret the values that are transmitted via Speedwire. This means, in turn, that these manufacturers are also vulnerable to every future change that we make to our products. In addition, there is a danger that SMA inverters could be damaged due to faulty communication and improper handling. SMA cannot and will not accept any liability in regard to our devices for this kind of fault where a protocol is used that does not follow our specifications.
SunSpec has now come up a number of times. What is it?
SunSpec is a standardized, Modbus-based communication protocol of SunSpec Alliance. A data point mapping similar to a translation table, SunSpec is integrated into SMA devices.
What exactly is SunSpec Alliance?
SunSpec Alliance is an association of manufacturers from the photovoltaic industry. As a member of SunSpec Alliance, SMA supports the goal of standardizing data and channels of communication for photovoltaic systems, regardless of the manufacturer. This enables SMA to ensure that we will always be compatible and up to date for our customers.
Why is standardized communication for PV systems so important?
For customers, this means that they can install devices without referring to the manufacturer. They can build their systems without restrictions, regardless of the PV components that have been used. But manufacturers also profit from standardized systems. Products can simply be taken from the warehouse shelf to be integrated into a system solution.
Thanks, Falko, for the interview.
More information on Modbus can be found on our product page.
https://www.sma-sunny.com/wp-content/uploads/2015/04/Modbus-1.jpg
378
709
Leonie Blume
/wp-content/themes/enfold-child/images/SMA-LOGO-Color_s-1.png
Leonie Blume
2015-04-14 13:21:49
2017-12-13 16:09:01
Now You Can Integrate SMA Devices With Modbus