New Guest in the SMA Smart Home: Plugwise Radio-Controlled Sockets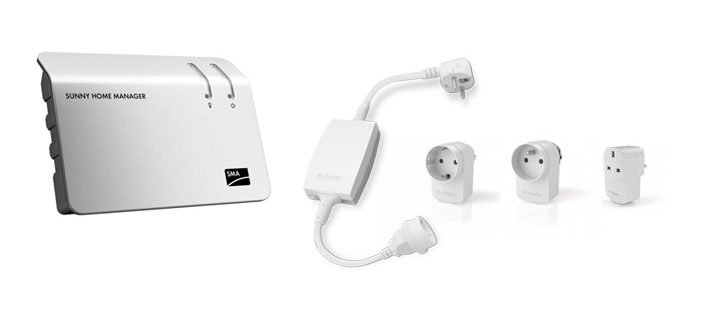 SMA will be presenting the new Plugwise radio-controlled sockets for the SMA Smart Home at Intersolar Europe 2015. The Dutch home automation expert designs, produces and sells wireless energy management and control systems.The Plugwise radio-controlled sockets will be compatible with the Sunny Home Manager after the next firmare update (version 1.12).
We talked to SMA Product Manager Martin Volkmar about why the new radio-controlled sockets were chosen and what benefits they offer. 
Martin, why did you pick Plugwise? 
Plugwise is an established manufacturer of home automation systems. Few home automation components are more important than radio-controlled sockets: They allow you to monitor a large number of household appliances at a relatively low cost. This kind of energy monitoring is absolutely essential for efficient energy management. Plugwise's radio-controlled sockets can be used in many different countries. We collaborated with Plugwise on a development project to securely connect their system to our Sunny Home Manager. Now, Plugwise's radio-controlled sockets and switches can be used alongside SMA's own Bluetooth sockets for energy management in the SMA Smart Home. Customers can still use Plugwise tools to manage Plugwise home automation components that control lighting, heating, air-conditioning and room temperature.
Will the Plugwise system replace SMA radio-controlled sockets?
SMA will continue to provide its current versions of Bluetooth radio-controlled sockets for Germany (Type F) and France (Type E). Plugwise also offers radio-controlled sockets for Germany (Type E) and France (Type E). However, it also makes radio-controlled sockets for the UK (Type G), Australia (Type I) and other countries. That means customers in these countries can now use the full functionality of the SMA Smart Home.
What is the difference between Plugwise radio-controlled sockets and radio-controlled switches?
Radio-controlled sockets are simply plugged into existing wall sockets. The appliance is then connected to the radio-controlled socket and can be switched on and off by Sunny Home Manager. Plugwise's Stealth radio-controlled switch offers the same level of control. Unlike the sockets, however, it is connected directly to the building's electrical wiring using cables and spring clips. The load is also connected using cables. That makes the Stealth radio-controlled switch a "clean" solution for controlling hard-wired relays or contactors, for example. In addition, the radio-controlled switch, when combined with a relay with a floating switching contact, provides an elegant solution for triggering SG Ready inputs [editor's note: SG Ready stands for "Smart Grid Ready", a standard for controlling heat pumps or other household devices].
Where do you see the smart home in the future? Will everything in our homes be automatically controlled in the future? Is that even a good idea?
The future will certainly be connected. All important household devices can speak to one another, and you can monitor and manage them at any time or place with standard IT (e.g. smartphones). This is known as the "Internet of Things" (IoT). In an IoT scenario, SMA's energy management function automatically ensures that household appliances optimally use the energy supplied by the sun and the utility company. We are thus contributing significantly to improvements in energy efficiency. The more household appliances are connected, the better energy management will work. We will have plenty more opportunities to innovate and expand on our current products and services in the future. By integrating Plugwise with the SMA Smart Home, we have significantly expanded the playing field in this segment.
Martin, thank you for the interview.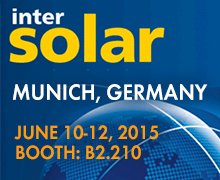 Visit the Plugwise website or our booth at Intersolar Europe 2015 for more information.
We have listed the international availability in the planning guidelines for the SMA Smart Home (page 38).
https://www.sma-sunny.com/wp-content/uploads/2015/06/plugwise1-1.jpg
378
709
Leonie Blume
/wp-content/themes/enfold-child/images/SMA-LOGO-Color_s-1.png
Leonie Blume
2015-06-08 13:39:40
2017-12-13 16:08:57
New Guest in the SMA Smart Home: Plugwise Radio-Controlled Sockets