Malawi village powered up with solar-based microgrid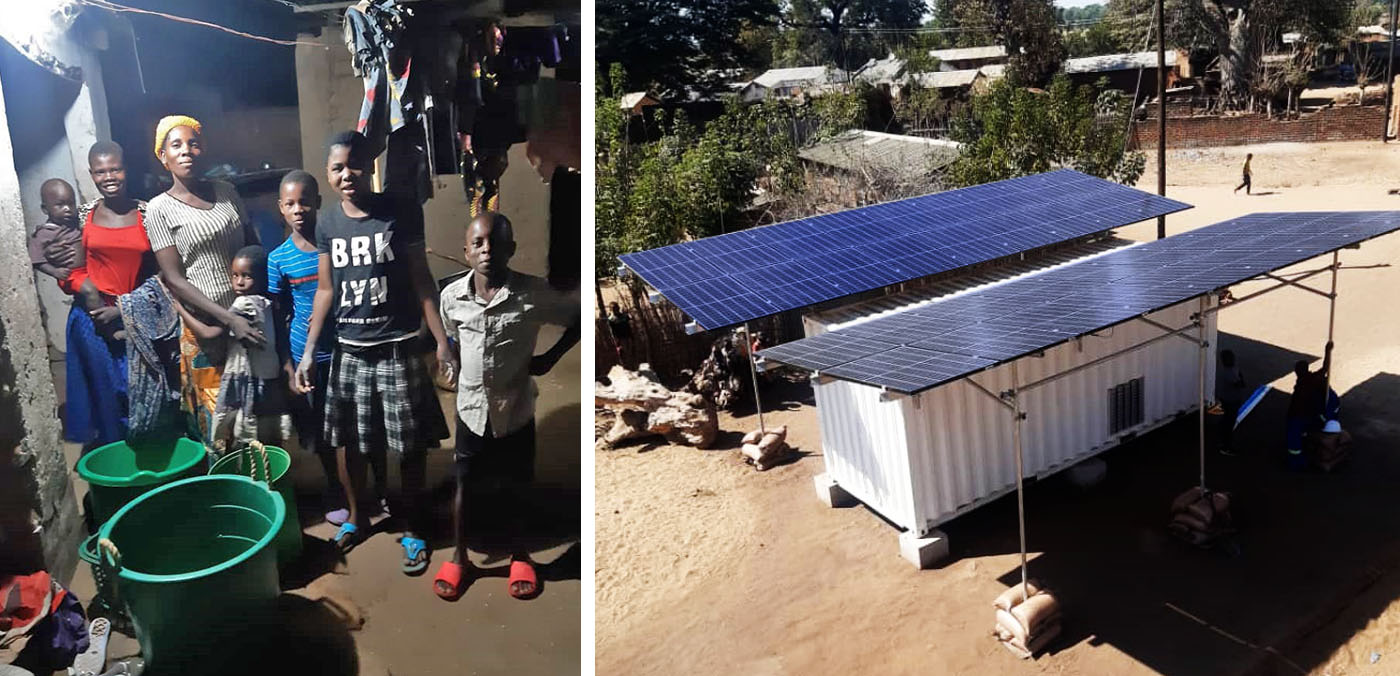 The life-changing moment for the Mthembanji community arrived in a 20-foot container: in July 2020, the village launched its 12 kWp solar-based microgrid. Within the distribution network, 60 households and small businesses were able to switch on the lights for the first time.
Until mid-2020, the remote village of Mthembanji, located in the Dedza township south of Malawi's capital Lilongwe, remained one of the areas not connected to the national grid. People had never experienced a stable and low-carbon electricity supply. That all changed in July, when the 12-kW, solar-based microgrid was commissioned, despite the COVID-19 restrictions. Now 60 private homes and small businesses have access to the solar-powered system. People can now switch on the lights for better conditions for learning and working, can charge their phones and can connect electric appliances like refrigerators or TVs, which has had a positive impact on village's sense of community and economic development.
Sustainable energy supply out of the box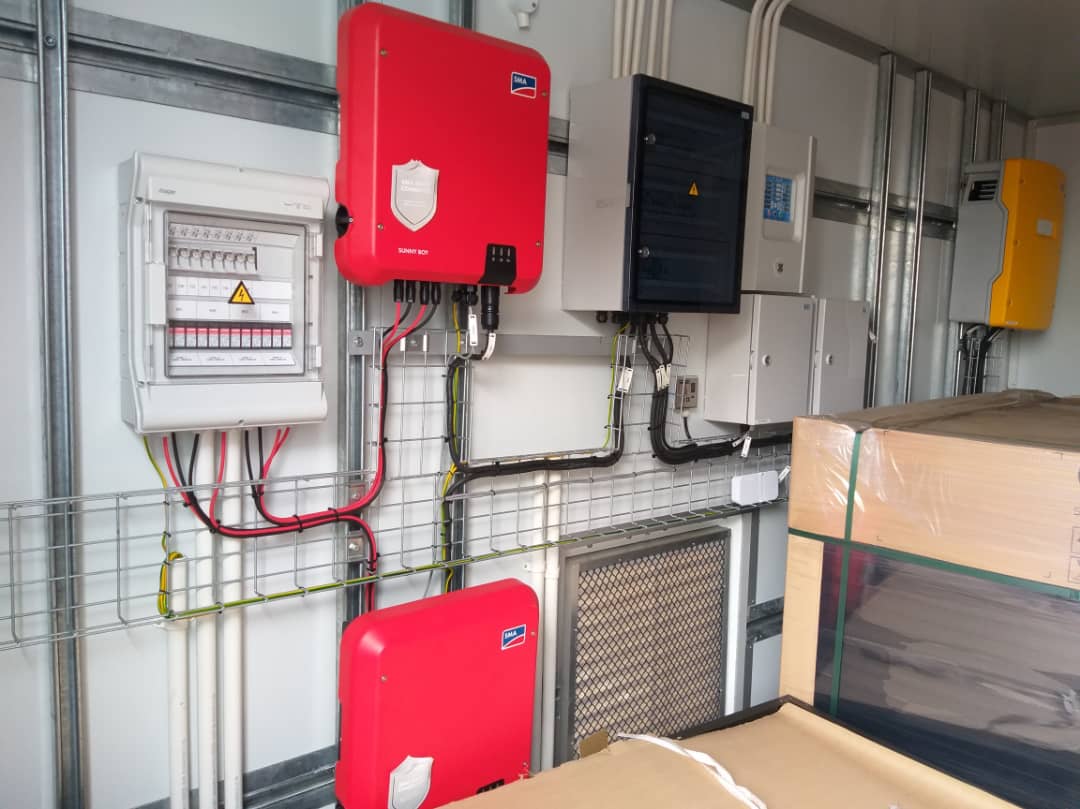 Packed in an insulated 20-foot shipping container, the system includes SMA inverters and Tesvolt lithium-ion batteries. SMA Sunny Portal enables remote access to system performance data and generation capacity as well as alerting system managers for fast on-site troubleshooting.
The first-of-its-kind microgrid offers new possibilities for rural electrification. Cheaper and quicker to implement than individual solar home systems, microgrids of this size can be deployed in smaller communities that are of less interest to national utilities and larger mini-grid companies.
Reliable everyday power supply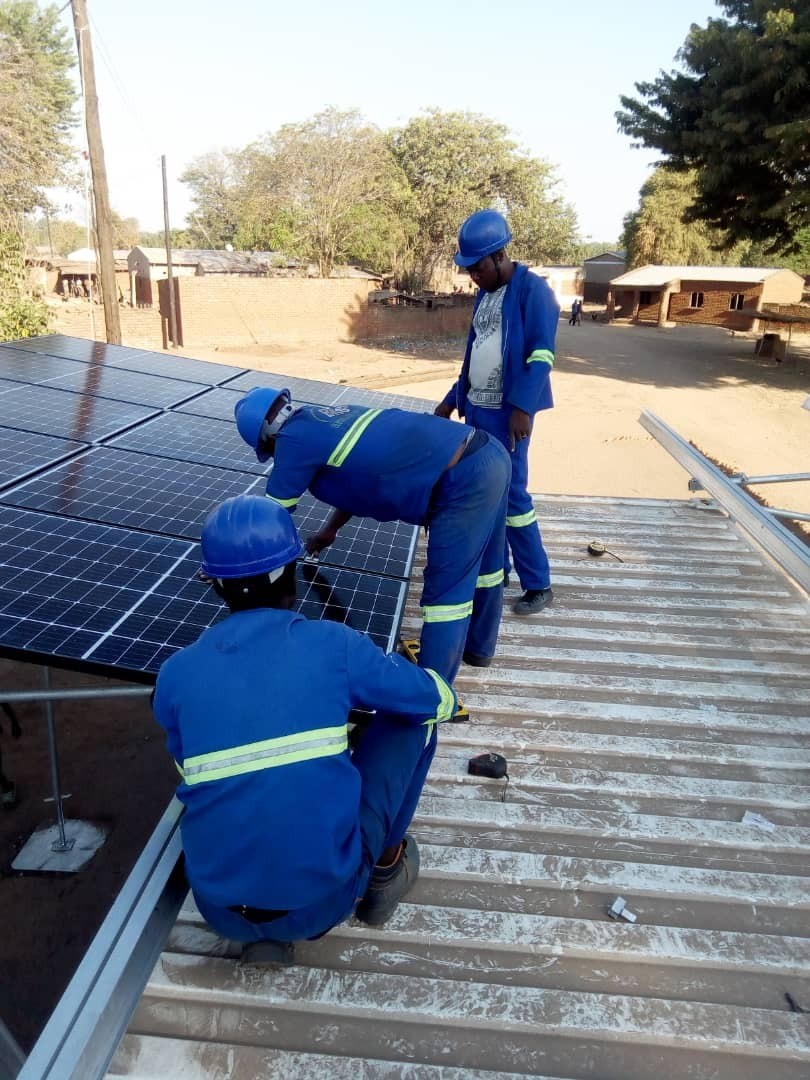 Having designed the system architecture and a sustainable business model, Strathclyde and United Purpose worked together with Cape Town-based solar company SustainSolar, Malawian electrical contractor BNG Electrical, and smart meters provider Steamaco (UK). SustainSolar completed the commissioning and final testing of the first microgrid to be installed under the Rural EASE (Energy Access through Social Enterprise and Decentralisation) project in Malawi.
Following the system's installation, the site was visited by representatives from the Malawi Energy Regulatory Authority (MERA), who were impressed with the quality of the installation and innovative technology used in the system. MERA approval has been granted for the sales of electricity which has now begun.
This paves the way for a reliable regenerative power supply in Mthembanji. For the villagers, turning on the light for the first time with the help of solar power will remain a life-changing moment
Here you can find the original article by Aran Eales, Research Associate at the Department of Electronic and Electrical Engineering (EEE), University of Strathclyde.
https://www.sma-sunny.com/wp-content/uploads/2020/09/kv-micro-grids-malawi.jpg
676
1400
Jan Stockhausen
/wp-content/themes/enfold-child/images/SMA-LOGO-Color_s-1.png
Jan Stockhausen
2020-09-15 13:07:32
2020-09-15 15:02:55
Malawi village powered up with solar-based microgrid