Introducing Ben, our new Social Media Manager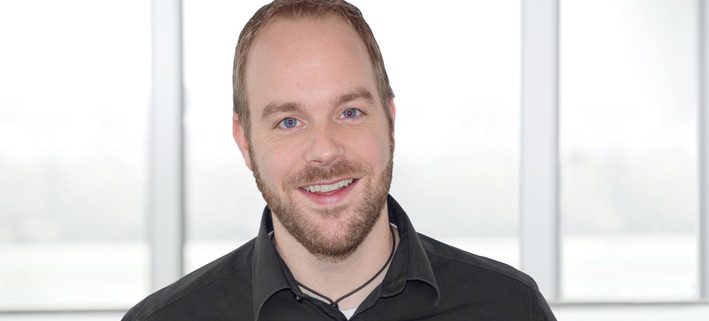 We'd like to introduce Ben, our new Social Media Manager – with a first "digital handshake". Ben is supporting our Social Media team since the beginning of november. To get to know him better, we've asked Ben some questions for you.

How old are you?
Well, it's starting great – isn't it? 😉 I'm sweet 30.
Where do you come from?
Well, I grew up in a small town in North Rhine-Westphalia, Germany. But since nearly nobody might know Wettringen – with it's unbelievable 8,000 inhabitants: Let's say that I'm from the area of Münster, Germany.
What did you do before starting at SMA?
Phew. There've been quite a few stations before. But since I don't want to bore you with stations that are not that important for my work in the field of social media – such as some years as a banker or as broadcasting journalist, let's focus on what might be helpful in my role as Social Media Manager at SMA. And these are different stations at companies like Fressnapf, Deutsche Telekom, Studibooks.de, DOUGLAS HOLDING and most recently LR Health & Beauty Systems. For the latter I've built up the international Social Media Management – before I decided to withdraw myself from the practice for around 12 month to focus on my PhD at the University of Salford (Greater Manchester, UK). Well, on the other hand my thesis is about the interpretation of text-based PR-communication in social media environments. And smileys. And that's kind of practical experience, too – isn't it? However…
What's your favorite food?
Currently it seems like I 'm in the middle of a  "Grünkohl"-phase. That's a dish typical for my home area – cooked out of a special winter cabbadge, potatoes and smoked sausages.
What are you "burning" for?
For the little scout in me. And the scout movement itself – including camp fire and guitars.
Could you share something you'll never forget.
The turn of the years 2009/2010 – which I spend in a tent in the snow. And which was kind of the start of an unforgettable semester abroad in Pennsylvania, USA.
What's you favorite movie?
I think there's not THE favorite movie for me. It's a colorful mix – from MONSTER INC and SHREK via Ted and Erin Brokovich to nearly all MARVEL movies. Well, let's call me a movie fan – and show junkie.
Well, which shows are currently hot for you?
Well, I love watching the simpsons since I am kid, "currently hot" is ABCs "The Walking Dead".
And what's your favorite band – or what music do you like?
I love the Foo Fighters. Incubus. Red Hot Chilli Peppers. Rocky Votolato. Seether. Millencollin. Biffy Clyro. Alien Ant Farm. Shortly: The important thing is it's something with guitars – no matter if it's something acoustic of rocking
What's your favorite animal?
A donkey. And in some ways a spiderpig 😉
What's something you don't like?
Annoying noises. And people who think they are better than others.
What's interesting for you about Social Media and SMA?
First and foremost the chance to play the digital drums for something good – the energy transition. Not only in Germany, but international. In a communication medium, that's not only fast but real. And that's living by it's users.
Thank you very much! We are glad to have you on board, Ben.
If you'd like to ask Ben something by yourself, fell free to ask him using the comment section.
https://www.sma-sunny.com/wp-content/uploads/2014/11/Benjamin-Gust-1.jpg
378
709
Leonie Blume
/wp-content/themes/enfold-child/images/SMA-LOGO-Color_s-1.png
Leonie Blume
2014-11-14 16:42:46
2014-11-14 16:42:46
Introducing Ben, our new Social Media Manager