Green restart – when, if not now?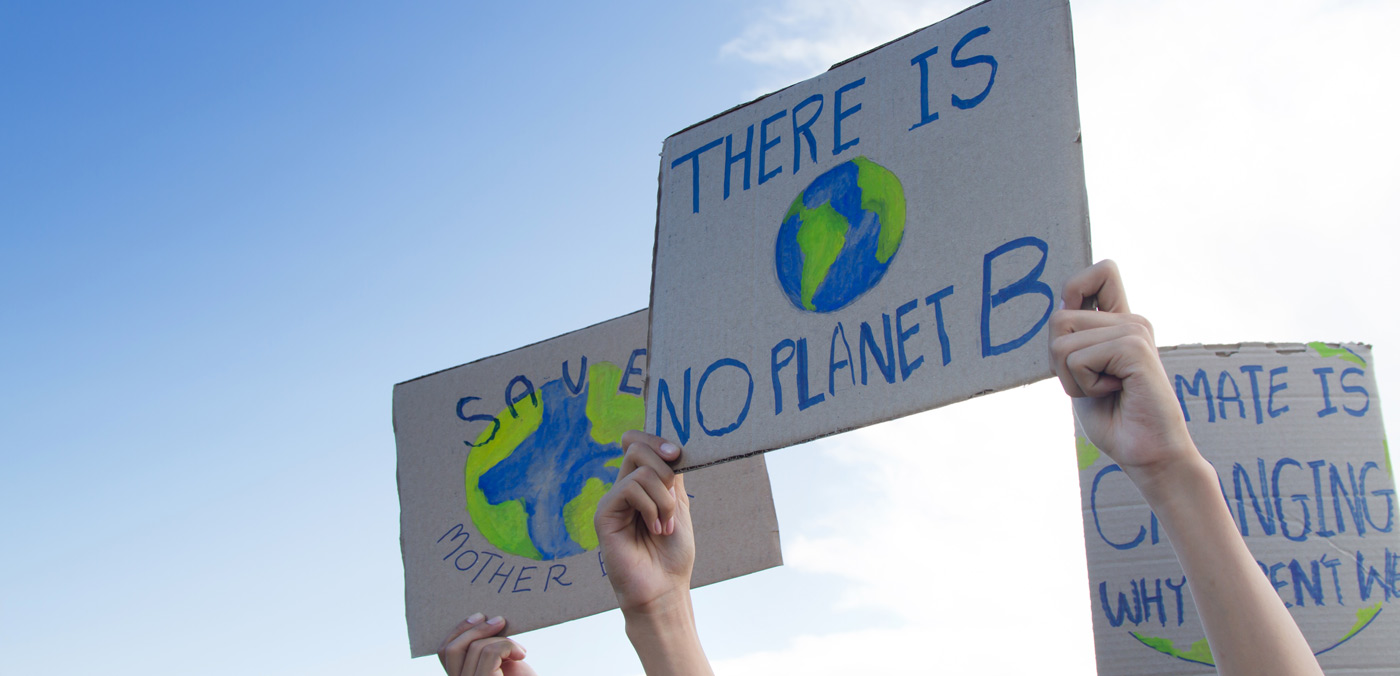 After a long break, people around the world will again take to the streets at Fridays for Future protests for more climate protection tomorrow. This is very much a good thing. Despite the coronavirus pandemic, the climate crisis must not be allowed to slip out of view for politics, business and society. On the contrary: the coronavirus crisis has shown what is possible when all players pull together. We must now use this momentum to stop climate change.
In California, the forests are burning on an unprecedented scale; the ice in the Arctic is melting more and more rapidly; and the Gulf Stream is increasingly weakening due to man-made global warming – with dramatic consequences for the climate. Nevertheless, there are still voices that, in view of the negative effects of the coronavirus crisis on the global economy, are calling for a withdrawal of climate protection targets already agreed upon and a sole focus on economic growth. I consider this view to be short-sighted and fundamentally wrong. To make the economy fit for the future, we need more – not less – climate protection. This is also confirmed by a new study by scientists from the Mercator Institute on Global Commons and Climate Change. According to their calculations, a rise in the average global surface temperature of about 3.5°C by the end of the century would reduce global production by between 7% and 14%.
Good approaches are out there …
To prevent this from happening, we must now seize this historic opportunity. Let's make the global economy sustainable, climate-friendly and crisis-proof after the turning point marked by the coronavirus crisis. There are already some initiatives that are pointing in the right direction. These include the European Green Deal and the associated demand by the European Commission to reduce the EU's greenhouse gas emissions by at least 55% by 2030 instead of only 40% compared with 1990. In the U.S., the "Plan for a Clean Energy Revolution and Environmental Justice" by Democratic U.S. presidential candidate Joe Biden could herald the decisive turnaround. Large parts of the economy have also recognized that there can be no "business as usual" and are positioning themselves accordingly. I am also encouraged by the fact that, in the wake of the coronavirus crisis, many consumers are recalling important values such as quality and sustainability.
… but the German Federal Government still has some catching up to do
The awareness of the urgency of the climate crisis is certainly present in many areas—but unfortunately not everywhere. This is also shown by the draft amendment to the Renewable Energy Sources Act (EEG) that was approved by the German Federal Government yesterday. Instead of removing obstacles to the necessary increased expansion of renewable energies, this draft brutally slows down the drivers of the energy transition. Just to name the most important points: The expansion targets for photovoltaics and wind power set out there are far too low. The self-consumption of cost-efficient solar power from new rooftop systems and systems that no longer receive feed-in-tariffs will be artificially increased in price by the EEG-levy, and retrofitting with storage systems will become unattractive. In addition, an obligation to tender for rooftop systems of 500 kW and above is to be introduced, where own consumption is to be prohibited. This is a setback for business owners, for whom it makes especially sense, to use the roofs of their buildings for climate-friendly and cost-effective power supply. An attractive regulation for the further use of PV systems that are not eligible for subsidies any longer is also missing from the adopted draft. The German government is therefore not only slowing down the construction of new PV systems, but also promoting the elimination of existing PV capacities. It will never achieve its climate targets in this way.
Everyone can make a contribution
Because of this, but also to stress that words must now be followed by decisive action everywhere, the pressure from the streets on politicians must be maintained. Even beyond that, each and every one of us can make a contribution to a green restart. Regardless of whether it's a climate strike, personal purchasing decisions, in company management, in committees, associations and at all political levels: let's do the right thing – now!
https://www.sma-sunny.com/wp-content/uploads/2020/09/climateprotest_Blogpic.jpg
676
1400
Jürgen Reinert
/wp-content/themes/enfold-child/images/SMA-LOGO-Color_s-1.png
Jürgen Reinert
2020-09-24 13:26:14
2020-09-24 13:49:52
Green restart - when, if not now?