Global climate change conference – a bitter disappointment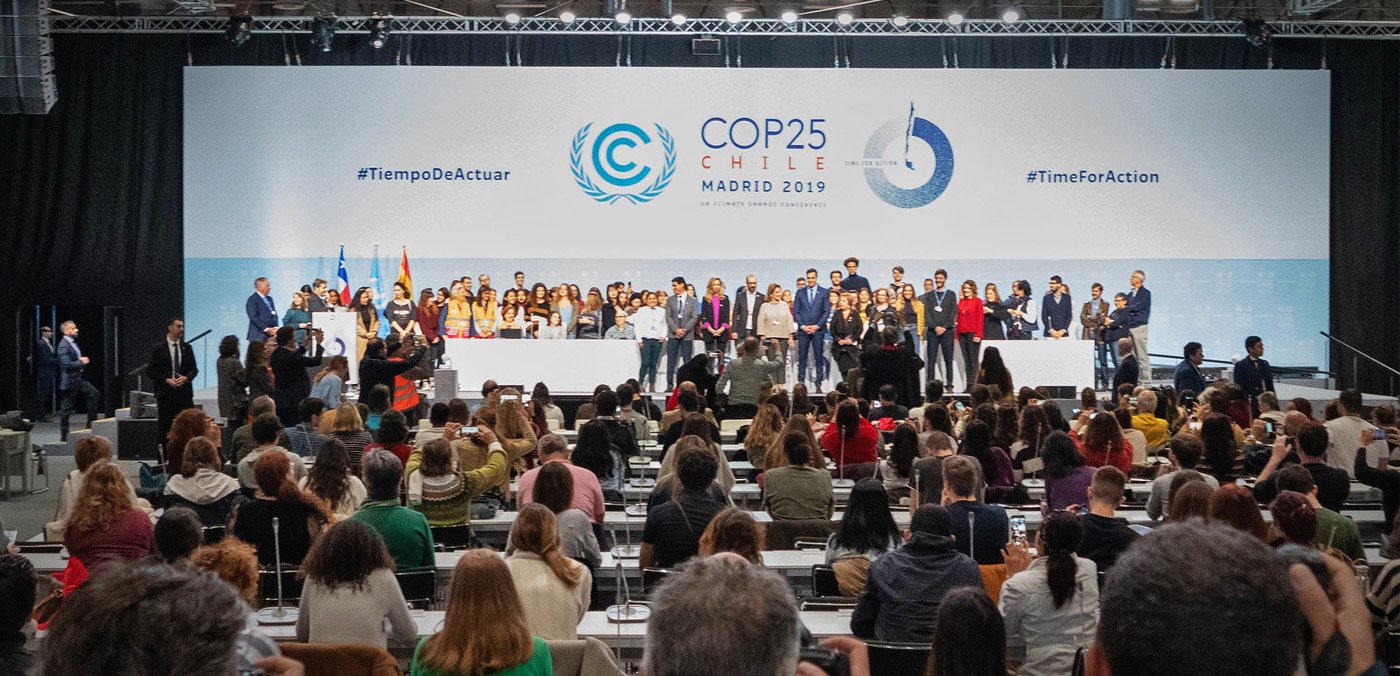 Two weeks of negotiations, a two-day delay – and nothing to show for it. That, for me, sums up the COP25 Climate Change Conference in Madrid. All in all, it was a bitter disappointment – and not just for all those climate change protestors worldwide who took to the streets this year to act against climate change.
Another opportunity was again missed to push forward the climate protection agenda. After the Madrid world climate conference is before the world climate conference in Glasgow. Not only did the international community fail to make any significant progress on international emissions trading, but industrialized countries also refused to intensify their climate change pledges before they officially come into force in 2020, as set out in the Paris Agreement.
Disappointment for millions
This is a huge blow to all those initiatives, organizations, governments and communities of states that made headway this year and took COP25 as an opportunity to make a strident and emphatic call for increased action on climate change, a call that resounded in every corner of the globe.
Among these is the EU's Green Deal, which was initiated by the European Commission under its new president Ursula von der Leyen. One day before the originally scheduled date of the closing statement of COP25 in Madrid, 26 European countries made a commitment to climate neutrality by 2050. Poland was the only country not to sign up, citing its excessively high dependency on coal as the reason. This is an important step in the right direction, but it should only be the beginning. As the most cost-effective and versatile energy source, solar energy can and should play a key role in Europe's energy transition.
America wants to continue to participate
"America's Pledge" is the name of the initiative backed by U.S. states, cities and businesses who are unwilling to countenance the climate policy of the Trump administration. At a climate change debate organized by the Spanish government, Michael Bloomberg – possible candidate of the Democrats for the U.S. presidency – reiterated that the U.S. would continue its efforts to tackle climate change. This runs counter to remarks made by Trump, who has repeatedly said that climate change is merely an invention and has announced that the U.S. will be exiting the Paris Agreement.
We must go on
The outcome in Madrid is a disappointment for everyone. Delaying the big decisions does not change the fact that we need to act – and we need to act now. There is still a chance that together we can achieve the target of limiting global warming to 1.5 degrees Celsius. I do wish that the global climate change protestors will not let up in their efforts.
In science, experts have long been convinced that climate protection has the highest priority and that concrete, globally valid measures must finally be implemented. Now business must follow suit and recognize climate protection and sustainable action as an opportunity rather than a challenge. That is why I am calling on all those responsible to finally create the appropriate framework conditions for this. We must not allow ourselves to be discouraged and must work together at all levels and across all borders.
https://www.sma-sunny.com/wp-content/uploads/2019/12/COP25_madrid_1400_676.jpg
676
1400
Jürgen Reinert
/wp-content/themes/enfold-child/images/SMA-LOGO-Color_s-1.png
Jürgen Reinert
2019-12-19 10:15:08
2019-12-19 10:15:08
Global climate change conference – a bitter disappointment