Fridays for Future—Homework for Politics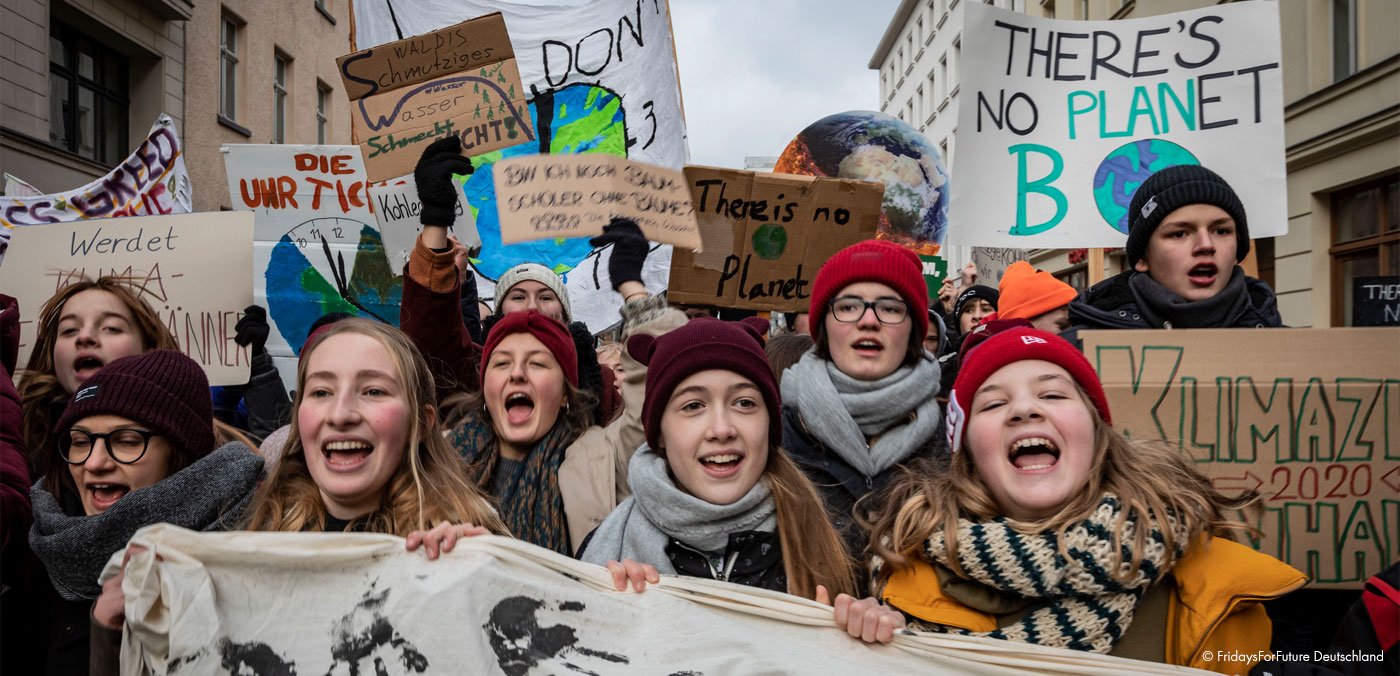 For months, tens of thousands of students have been taking to the streets every Friday, no matter the weather and under threat of sanctions for cutting school. Sixteen-year-old Greta Thunberg from Sweden has initiated a worldwide movement with Fridays for Future, which each week reminds us adults anew that we finally have to act to prevent climate change and leave behind a planet for future generations that offers them a livelihood.
We can still stop climate change
My children are also participating in the protest. I am proud of that. I am less happy about the reactions of many politicians. Instead of listening to the protestors, they criticize them by saying that the protest would be credible only if it were to take place outside school time. I see things differently. Unfortunately, the only way for the activists to attract the necessary attention to this extremely important issue is by cutting school. And if the politicians were to take action, the students would go back to their lessons. In my view, those politicians who praise the students for their commitment but do nothing to prevent climate change — even though they undertook to do so at the Climate Change Conference in Paris in 2015 — are just as short of credibility.
I still remember well the high spirits that prevailed at the time. When 195 countries agreed in the Paris climate agreement to limit global warming to below two, or better even below 1.5 degrees Celsius, everyone thought that this would finally be the turning point for climate policy. What has followed these grand statements in the last three years is — nothing. New coal-fired power plants are still being built worldwide, fossil fuels are receiving massive state subsidies, there is controversy about emissions thresholds in transport and there is still no international carbon tax. There are also still politicians even in 2019 who deny the existence of scientifically proven, man-made climate change.
Renewable energies already allow a safe and clean energy supply
The protesting students are absolutely right in demanding that politicians finally implement measures and regulations globally to quickly and effectively decarbonize the energy supply. The technical means and possibilities for doing so exist. Renewable energies are able to compete with non-subsidized fossil energy sources in many regions today. In combination with storage systems, they can guarantee a safe, cost-effective and environmentally friendly energy supply. That applies not only in the conventional electricity sector, but also in other sectors such as mobility und heating, which are becoming increasingly electrified. Through linking up sectors and ongoing digitalization, new possibilities are opening up all the time in this respect.
With this in mind, I cannot accept the argument of many politicians that transformation of energy supply would be unaffordable and would mean massive job losses. In place of today's positions in old, traditional industries, new, highly skilled jobs will emerge in sustainable, innovative businesses. So what we are talking about here is not, as suggested by many politicians, a threat to our prosperity, but a structural change that must come from politicians both in individual countries and regions and at an international level.
You Are Stealing Our Future: Greta Thunberg, 15, Condemns the World's Inaction on Climate Change
Bold political action is now required
The Fridays for Future protestors are demanding nothing more than bold and forward-looking political action. Because this issue is exceptionally important, it was obvious to both Ulrich Hadding, my colleague on the Managing Board, and me that we would allow SMA trainees time off work to take part in today's large-scale Friday protest. I very much hope that their protest will soon be successful. After all, there is not much time left to prevent worldwide temperatures from rising. Thank you, Greta Thunberg, for beginning a movement that reminds us of this every Friday.
https://www.sma-sunny.com/wp-content/uploads/2019/03/FridaysforFuture_Blogpic.jpg
676
1400
Jürgen Reinert
/wp-content/themes/enfold-child/images/SMA-LOGO-Color_s-1.png
Jürgen Reinert
2019-03-15 08:40:29
2019-03-15 09:10:38
Fridays for Future—Homework for Politics