Five Reasons an Extended Warranty on Inverters Pays Off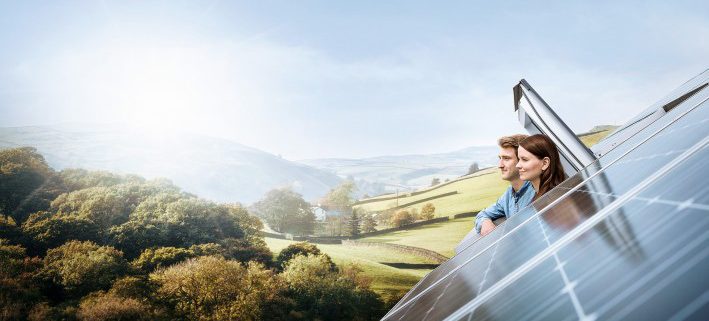 Owners of an SMA inverter can enjoy peace of mind for the first five years, which is the standard warranty period for every inverter. However, to continue be benefiting from comprehensive service even after the factory warranty has expired, we recommend purchasing a Comfort extended warranty for your inverter Here are five reasons why.

1. Minimum downtime plus safeguarding your yields and self-consumption
The inverter is the heart of every PV system. If it no longer works properly or, in the worst-case scenario stops working altogether, your entire PV system could fail. In order to minimize system downtime, SMA will send a replacement inverter equipped with all the necessary updates as quickly as possible.
2. If worse comes to worse, we supply an equivalent replacement inverter
The replacement inverter will be compatible with your PV system (even if it is from an older or discontinued SMA product series). While your system is down, you won't have to spend valuable time looking for and ordering the right equipment.
3. Complete, smooth replacement of your PV system devices
SMA will ensure that the defective inverter is replaced as fast as possible. There are no additional costs (Comfort extended warranty) and the system returns to operation as quickly as possible*.
4. No unexpected surprises
Factory warranties and the services included in an extended warranty often sound more comprehensive than they actually are. Those who read the fine print will find that many warranties do not cover additional costs, such as expenses for shipping the inverter or installation labor.
There are no unexpected surprises of this kind during the SMA warranty period. SMA assumes all costs or pays installers a service compensation, provided they personally install the replacement inverter in the PV system.
5. Reliability throughout the entire service life of the system, at a good price
A one-time payment of €250 (price for an inverter from power class 5 to 5.9 kVA) might seem a bit much at first glance. But calculated over a period of 10 years, it's an investment of only €25 per year to ensure that your PV system continues to run reliably.
20 years of protection
These examples illustrate the risks associated with system operation over 20 years. Irregularities, downtimes, unexpected costs and other difficulties can occur during this period.
All SMA inverters come with a five-year factory warranty, during which your system is protected.
In example 1, a malfunction occurs in the inverter's 11th year of operation. You opt for an SMA replacement inverter that comes with a one-year warranty. After that, your system is once again unprotected.
Example 2 shows a defect in the 8th year of operation. You purchase a new SMA inverter, which comes with a new five-year warranty. Once this period has expired, the PV system is no longer protected.
However, example 3 shows that a 20-year Comfort extended warranty was purchased at a reasonable price to cover the system's entire service life. And no unexpected costs were incurred.
It makes sense to invest now in an extended warranty and not put off the decision for too long. A lot can happen in five years. It's likely that you will forget about the warranty extension. That's understandable—after all, who can remember all those dates?
Are you interested?
Then simply order the extended warranty for your inverter directly from us using our online form, or from your installer.
Datasheet for installers
SMA Warranty Conditions
*The services may very in different countries. Please have a look at our warranty conditions.
At last amended on 18 January 2016
https://www.sma-sunny.com/wp-content/uploads/2015/07/SMA_Warranty-1.jpg
378
709
Sarah Römsch
/wp-content/themes/enfold-child/images/SMA-LOGO-Color_s-1.png
Sarah Römsch
2015-07-09 09:05:03
2017-12-13 16:08:54
Five Reasons an Extended Warranty on Inverters Pays Off