Energy Unlimited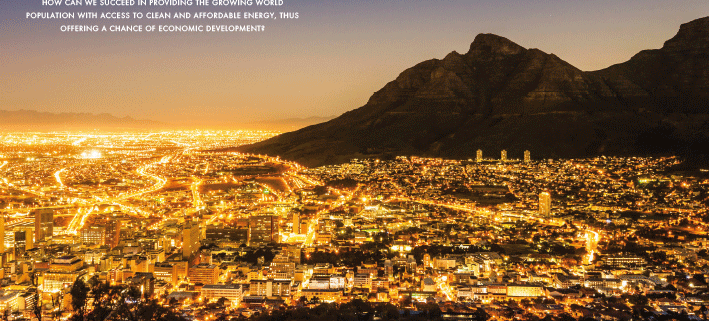 How can we succeed in providing the growing world population with access to clean and affordable energy, thus offering a chance of economic development? 
Raymond Carlsen, Chief Executive Officer of the international solar project developer Scatec Solar, has been a manager in the energy industry for more than 20 years and has traveled the world. "Access to energy is a prerequisite for prosperity. Almost everything we do in the modern world requires energy, especially the running of a company and the creation of jobs. This is a mammoth task,"said Carlsen a native of Norway and hits right at the heart of the challenge – globally, 1.3 billion people still do not have access to energy – and thus have very little chance of improving their standard of living.
1.3 billion people worldwide still do not have access to energy
Take South Africa, for example: Although a lot has happened in recent years, one sixth of the population is still waiting for an electricity connection. Not to mention the country's numerous mines and industrial companies that are also dependent on a stable supply. South Africa produces almost 90 % of its energy in coal-fired power plants. This is not only harmful to the climate but also creates considerable costs. The state-run electricity supplier, Eskom, estimates that an additional 60 million tons of coal are required each year to cover the country's growing energy demand to 2020, which would necessitate investing billions in domestic mines.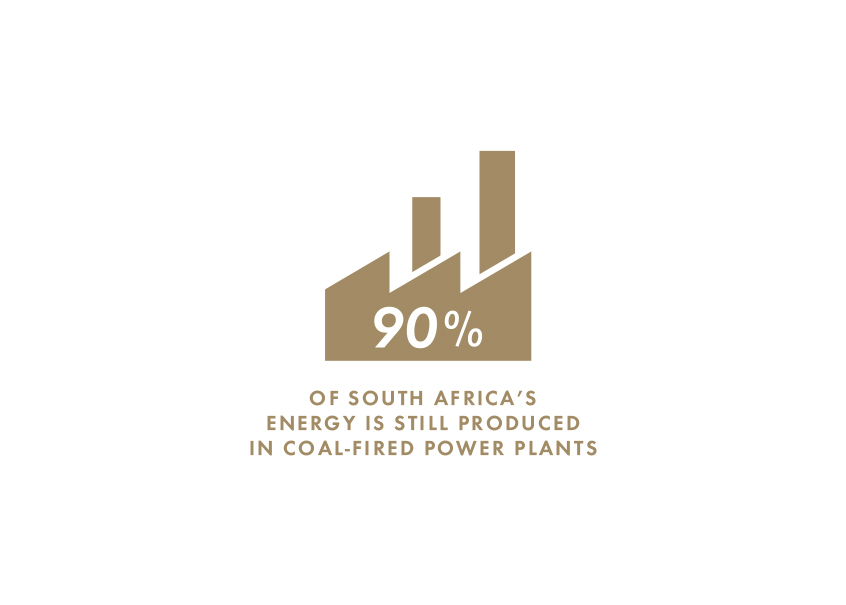 "However, people need affordable energy quickly, including in remote areas. This is the only way we can continue to develop," explained Joseph Mashao, Managing Director of SMA South Africa. He is convinced that this is not possible with conventional power plants: "Large coal-fired power plants not only make us dependent on expensive fuels for decades but are also extremely inflexible. Additionally, planning and construction take far too long. It takes many years before this type of power plant actually produces electricity. This is time we don't have"
A conviction that Carlsen shares from a global perspective: "The only way we will be able to provide energy in a reliable, sustainable and cost-­effective way to an increasing global population is by utilizing renewable energy sources and thus make ourselves independent from conventional energy carriers as quickly as possible."
A good thing for South Africa – clean electricity for 33 000 households
The South African government has also recognized this and has set up an incentive program for renewable energies. As part of the program, PV plants with a total output of 8.4 GW are to be installed by 2030. This is equivalent to eight or nine large coal-fired power plants. A good thing for South Africa, thinks Mashao. He was born and grew up in the northern part of the country and now lives with his family in Johannesburg. "If we are to advance the development of renewable energies in South Africa we need politics to act as door opener," he said.
Seizing this opportunity, Carlsen's company, Scatec Solar, along with SMA and other partners have built the Kalkbult photovoltaic power plant with an output of 75 MW on an area equivalent to 140 soccer pitches in northwestern South Africa in less than a year. Against all odds, including logistical, the plant was connected to the utility grid ahead of schedule. Since autumn 2013, it has been supplying about 33,000 South African households with cost-effective and clean solar electricity.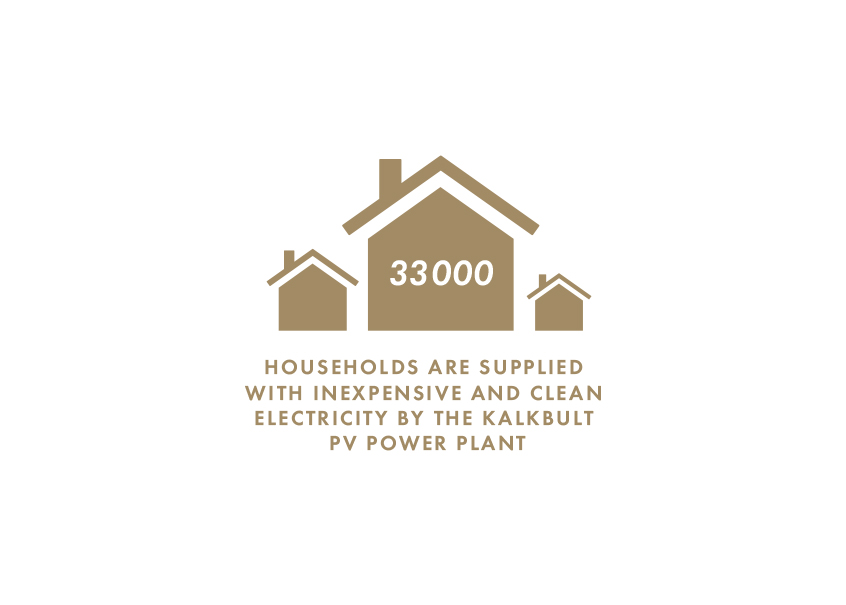 "I am very proud of what we have achieved with the Kalkbult project. We have built the largest photovoltaic power plant in the whole of Africa and it was the first to be grid-connected under the South African renewable program. That is an important contribution. Ultimately, the growing hunger for electricity in South Africa is far greater than the capacity for generation," said Carlsen with a smile. "Even more importantly, however, is the fact that the project has enabled us to show the South African people that a photovoltaic power plant of this size can be built and commissioned in less than a year – much quicker than any other reliable source of energy."
There is still a lot to be done – in South Africa and elsewhere
Moving forward following this first milestone, Scatec Solar and SMA are continuing their work on getting more and more South Africans access to energy and in turn fostering economic development. The photovoltaic power plants Dreunberg and Linde are scheduled to be connected to the utility grid in 2014. And many additional projects will follow until the government's expansion target for 2030 is reached," predicted Carlsen confidently. Mashao nodded and added: "I think that when our neighboring countries see the success we are having with renewable energies in South Africa, they will follow our example." So there is still a lot to do for Carlsen and Mashao.
https://www.sma-sunny.com/wp-content/uploads/2014/04/Africa.png
378
709
Susanne Henkel
/wp-content/themes/enfold-child/images/SMA-LOGO-Color_s-1.png
Susanne Henkel
2014-04-17 11:02:14
2014-04-17 11:02:14
Energy Unlimited