"EEBUS Will Fuel the Decentralized Energy Transition"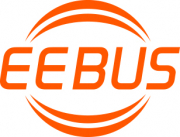 The EEBUS initiative has set itself the task of establishing a communication standard for networking different devices. Sven Schreiber, who is responsible for the Residential business unit at SMA, is a new member of the initiative's board of directors. So of course we have taken this opportunity to talk to Sven about the prospects and possibilities involved.
Sven, first of all congratulations on being elected to the EEBUS initiative board of directors. Why is it so important to SMA to keep advancing the EEBUS initiative?
EEBUS is an initiative that is attempting to define a cross-manufacturer standard to enable devices and applications to be networked. The aim is to speed up the spread of smart homes and smart buildings. It is still a very new topic overall and, as is so often the case, initial solutions are based on what are known as proprietary solutions, which are solutions that only apply to devices from a small number manufacturers. This means that the choice available to users is very limited and the spread is therefore slow. In addition, the companies incur significant costs for the development of these proprietary solutions.
The Internet of Things is one of the current megatrends. Can you actually put EEBUS in this general category, or is it primarily about renewable energy?
Absolutely. As mentioned before, EEBUS is about networking different devices. EEBUS is currently focusing on the field of energy and energy management. This does not necessarily have anything to do with renewable energy to begin with; rather, it is about efficient use of energy. For example, time-based rates can also be made possible and used better. But of course this is also a very important topic for renewable energy and in particular for photovoltaics since it enables locally generated energy to be also consumed locally. This first allows users to use the low-cost electricity from photovoltaics efficiently, and in addition it relieves pressure on the transmission grids, which also results in lower costs. The introduction of EEBUS will therefore fuel the decentralized energy transition.
On the website, you write that you are also collaborating internationally with partners in Asia and the U.S. How realistic is it that the standard will become established globally?
There are undoubtedly a very large number of approaches with regard to the Internet of Things. But at the moment, many initiatives tend to focus on areas relating to entertainment, comfort and security. These involve relatively simple control functions such as switching lights on and off. However, the topic of energy management is considerably more complex. It requires very dynamic control of loads such as heat pumps based on a wide range of criteria such as the energy generated locally in the next few hours. In EEBUS, it is important to us to follow a collaborative approach and thus enable the systems to be harmonized with other initiatives. This is the only way that solutions for every standard can be achieved, thereby speeding up the spread of the Internet of Things. Examples of such approaches include the Energie@Home and Open Interconnect initiatives. In addition, there is a draft for an EN standard relating to "white goods" that is based on EEBUS and will hopefully be adopted soon.
What are your personal goals for 2016 in your new role?
An initiative like EEBUS naturally depends on its members and their active participation. As part of my responsibilities on the board of directors, I would therefore like to help EEBUS gain additional members who will actively support its continued development and improvement. And of course, we also endeavor to implement EEBUS in our solutions at SMA. Together with other EEBUS members, we have already made a great deal of progress here, and I am confident that we will be able to present marketable solutions in the first half of 2016.
Thank you, Sven. We wish you every success with your new responsibilities. 
Further information can be found on the EEBUS website and in the blog interview SMA Is Opening Its Doors to Third-Party Suppliers
https://www.sma-sunny.com/wp-content/uploads/2015/12/SvenSchreiber_EEBUSVorstand-1.jpg
1077
1920
Leonie Blume
/wp-content/themes/enfold-child/images/SMA-LOGO-Color_s-1.png
Leonie Blume
2016-01-08 10:55:58
2018-03-20 10:54:51
"EEBUS Will Fuel the Decentralized Energy Transition"