Climate Change Protests: More Urgent Than Ever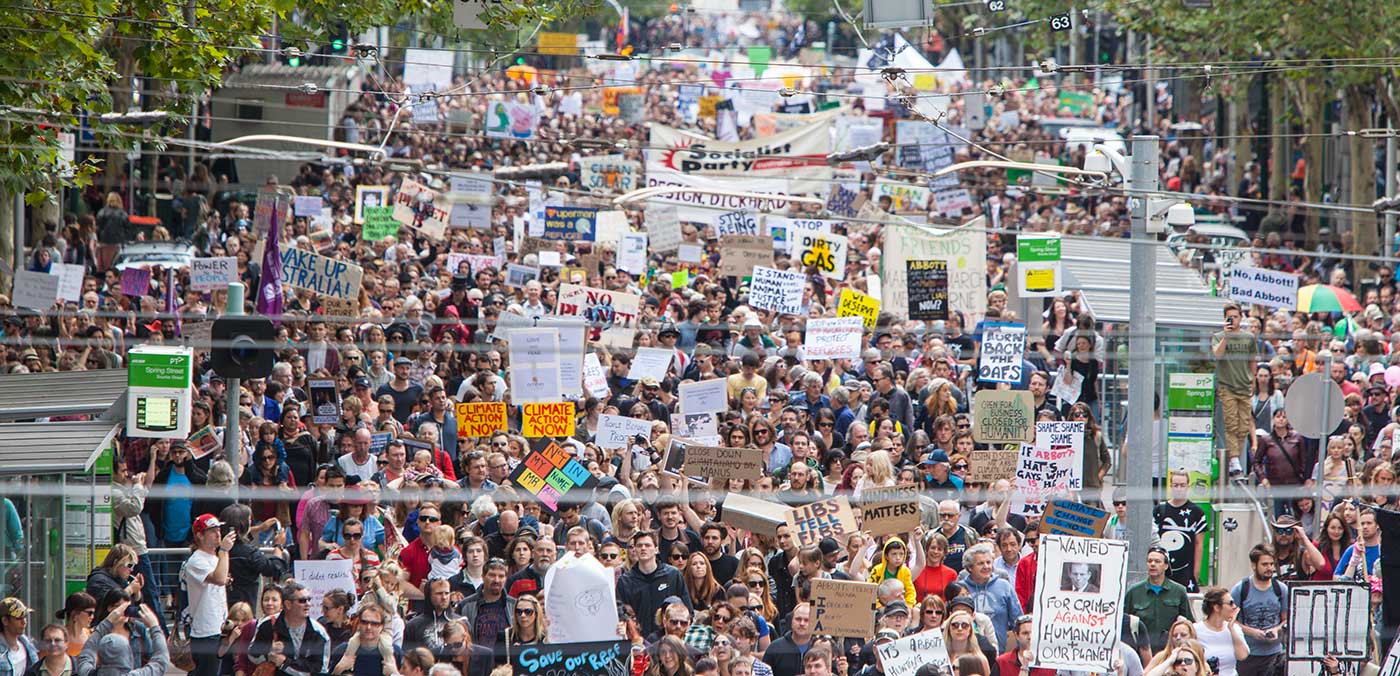 Important decisions are set to be made over the next few days at both national and global level, and many aspects relating to the future of mankind and the planet will depend on these decisions. To ensure Germany will achieve its climate targets, the Climate Cabinet will decide on important measures for more climate protection in Berlin tomorrow. In New York on Monday, the UN Climate Action Summit 2019 will begin. Its aim is to establish specific worldwide plans for the rapid implementation of the Paris Climate Agreement. The global climate protests taking place tomorrow will thus send an important message to everyone involved: The time for talking is over, now we need decisive action.
The events of the last few weeks have been less than encouraging
There has been a lot of bad news for the climate in the media in recent weeks. The forests in South America, Borneo and Siberia are burning; the ice in Iceland and Greenland is melting at an alarming rate; at the World Energy Congress in Abu Dhabi, the World Energy Council outlined its view on the future of the energy supply — and in none of its three scenarios will it be possible to keep global warming to below two degrees Celsius. Given all these alarming news reports and developments, many will ask whether there is any point in holding more demonstrations for climate protection, especially since the worldwide protests by students, which have been going on for many months now, have so far not led to any specific political action.
However, the movement has already achieved a great deal
However, if you look at what has happened since Greta Thunberg first went on strike by sitting outside the Swedish Parliament, the conclusion can only be that we must continue. Back in August 2018, Greta sat by herself on the sidewalk in Stockholm. Now, she is leading a global movement. Week after week, tens of thousands — sometimes even hundreds of thousands — of young people all over the world take to the streets to rally for their future. In addition to the Fridays for Future school student movement, a number of other organizations, such as Parents for Future, Entrepreneurs for Future and Scientists for Future, are also campaigning for climate protection. The issue of climate change has received very broad public attention as a result of the protests — and has also been addressed internationally by politicians and business representatives. The international criticism of the Brazilian government for its inaction over the fires in the Amazon rainforest would certainly have been less severe without the protests. The same applies to the protests against car manufacturers exhibiting at the International Motor Show in Frankfurt, Germany, and the German Federal Government would likely not have established a Climate Cabinet either.
Protests are more important now than ever
Of course, it is true that the many promises made by politicians have yet to be followed by any real action and that time is running out. However, this is precisely why we have to do everything we can to ensure that the protests are taken seriously and will not stop until action is finally taken. This is why I hope that hundreds of thousands of people around the world will take to the streets tomorrow. We at SMA are also trying to make it possible for as many employees as possible to take part in the protests. It goes without saying that the issue of climate protection is particularly close to all our hearts. I am excited about tomorrow's events and am looking forward to the outcomes of the Climate Cabinet meeting and UN Climate Action Summit.
But even if the outcomes are not as I would like them to be, I am firmly convinced that it is worth continuing to fight for increased climate protection. Because we still have the chance to stop climate change!
https://www.sma-sunny.com/wp-content/uploads/2019/09/Klimademo_web.jpg
676
1400
Jürgen Reinert
/wp-content/themes/enfold-child/images/SMA-LOGO-Color_s-1.png
Jürgen Reinert
2019-09-19 14:51:07
2019-12-19 10:30:19
Climate Change Protests: More Urgent Than Ever