Battery repowering for SMA off-grid systems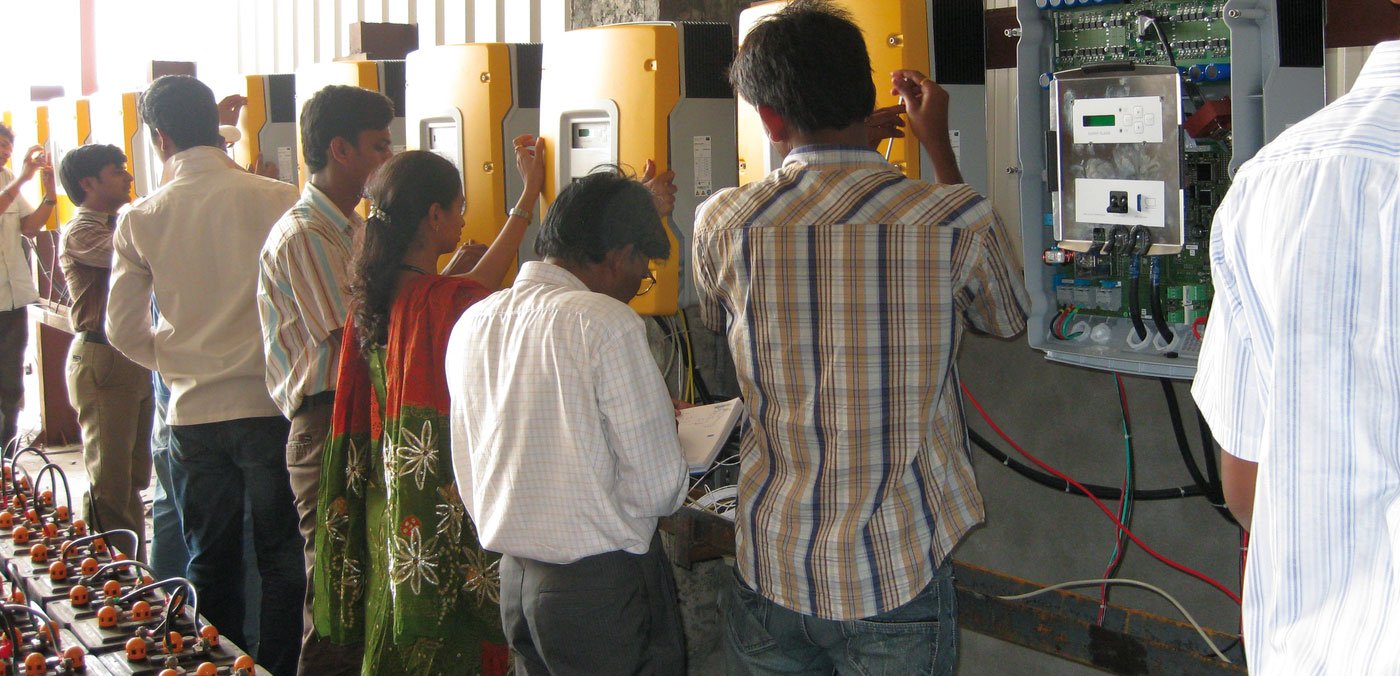 Over 800 million people in the world have no access to an electricity supply. A sustainable solution is available in the form of off-grid systems. These produce renewable energy from sun, wind or water in the exact places where it is needed. SMA off-grid systems are extremely robust and can therefore be modernized, even when the batterie´s lifecycle ends. Replacing old lead-acid batteries now with modern lithium-ion technology increases the efficiency and service life of the off-grid system.
Electrification of remote regions of the world is a major challenge. Established solutions based on renewable energies can make a decisive contribution to increased supply reliability. Stand-alone grids produce electricity from local renewable sources such as the sun or wind and make the electricity available directly on-site.
A core component in the SMA off-grid system is the Sunny Island battery inverter. This automatically regulates the balance between generated and consumed energy. It possesses a battery, generator and load control for this purpose. It can thus stave off generation and load peaks at any time and ensure a continuous energy supply.
Why it pays to replace lead-acid batteries
Thanks to its robust design, off-grid systems operate very stably with Sunny Island 5048. Many systems have a service life of 20 years or more. This is longer than a battery's normal service life. The special battery management of the Sunny Island 5048 allows the battery's state of charge to be determined accurately, optimizes the charge cycles and thus lengthens battery life. In the past, off-grid systems were mainly equipped with lead-acid batteries. These reach the end of their service life after around six to ten years, or end up in an efficient state in which the battery can no longer charge or discharge completely. For this reason, lithium batteries with higher cycle lives are now state of the art as they have higher energy density and a longer service life.
Reliable and efficient batteries are what make the difference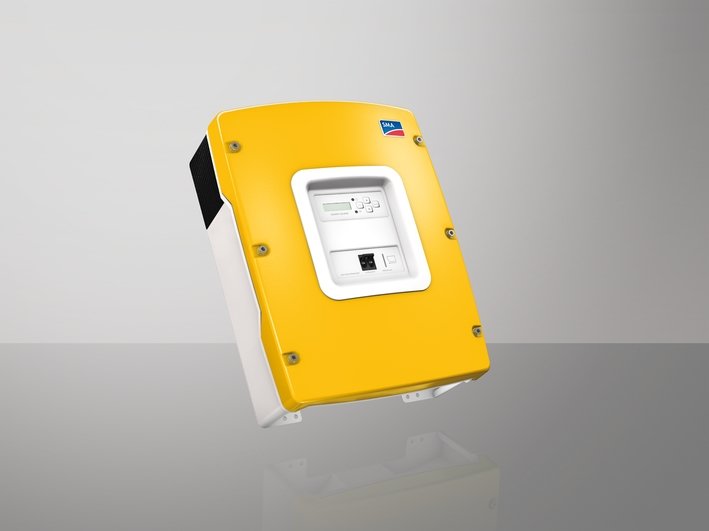 Simply replacing the battery lengthens the system's service life and optimizes its performance at the same time. Thanks to the modular design, existing off-grid systems can be converted to lithium batteries quickly and easily with Sunny Island battery inverters. For this purpose, SMA has collaborated with its partners Tesvolt and Asantys Systems to develop a package solution that makes existing systems ready for the future.
Existing off-grid systems with SMA Sunny Island 5048 are modernized with the Tesvolt TS48 lithium storage device and the monitoring tool from Asantys. This tool makes it possible to monitor the overall system remotely from anywhere in the world. It visualizes system power and monitors the individual components.
Benefits of the repowering package
Higher system efficiency
Customized battery monitoring from Tesvolt
Implementation of next-generation technologies on the basis of tried-and-tested components
Remote diagnostics and controlling of existing systems through the integration of a new battery type
Three highly capable partners pooling their expertise
Do you have an off-grid system with Sunny Island 5048 and a lead-acid battery? If so, take a look at your modernization options and write to:
nicolas.rohrer@asantys.com,
Subject: Repower5048
https://www.sma-sunny.com/wp-content/uploads/2020/02/Repwering-Sunny-Island-5048.jpg
676
1400
Anke Baars
/wp-content/themes/enfold-child/images/SMA-LOGO-Color_s-1.png
Anke Baars
2020-02-04 08:25:22
2020-02-19 15:00:14
Battery repowering for SMA off-grid systems