All IoT Platform For Energy Management ennexOS Updates at a Glance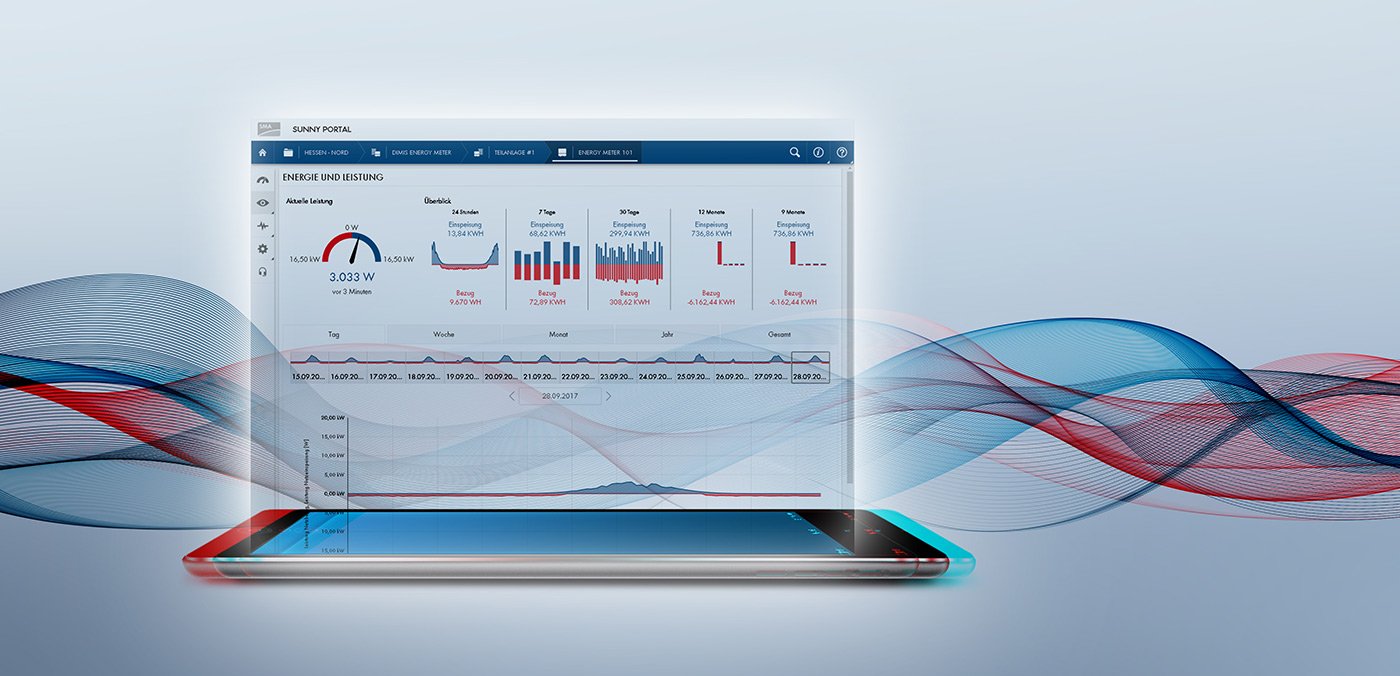 Integrated energy planning is a hot topic at the moment, and the ennexOS IoT platform for energy management combines individual energy sectors to create one efficient overall system. We explain how commercial PV system operators can benefit from this. We make regular updates to flexibly adapt ennexOS to current market and customer requirements. We present the latest functions here.
Integrated energy planning brings together energy sectors such as electricity, heat and mobility (which have previously been looked at on their own) to create a resource-efficient overall system. It is a question of exchanging energy at the right places and controlling it in such a way that the demand can be covered as well as possible with the renewable energy generation power. This protects the climate and reduces the energy costs in a particularly sustainable manner. At the same time, operators of decentralized regenerative power generation systems will be able to benefit from the new and attractive business models by becoming active market participants.
From theory to practice: What do the practical solutions for the energy supply of tomorrow look like?
With ennexOS, SMA has developed an IoT platform for energy management. The data from different energy sectors can be brought together and controlled in an intelligent manner here. "ENergy NEXt Operating System is not a finished application but a living system to which we regularly add new features depending on customer needs or market demands", said SMA platform product manager Andreas Strusch. "What is important is that every user can benefit individually: installers, energy consultants, system planners and operators of decentralized energy supply systems. We remain in close contact with our customers here."
In its current development stage, ennexOS therefore offers services along the entire value chain for commercial PV systems with the Data Manager M:
Update April 2019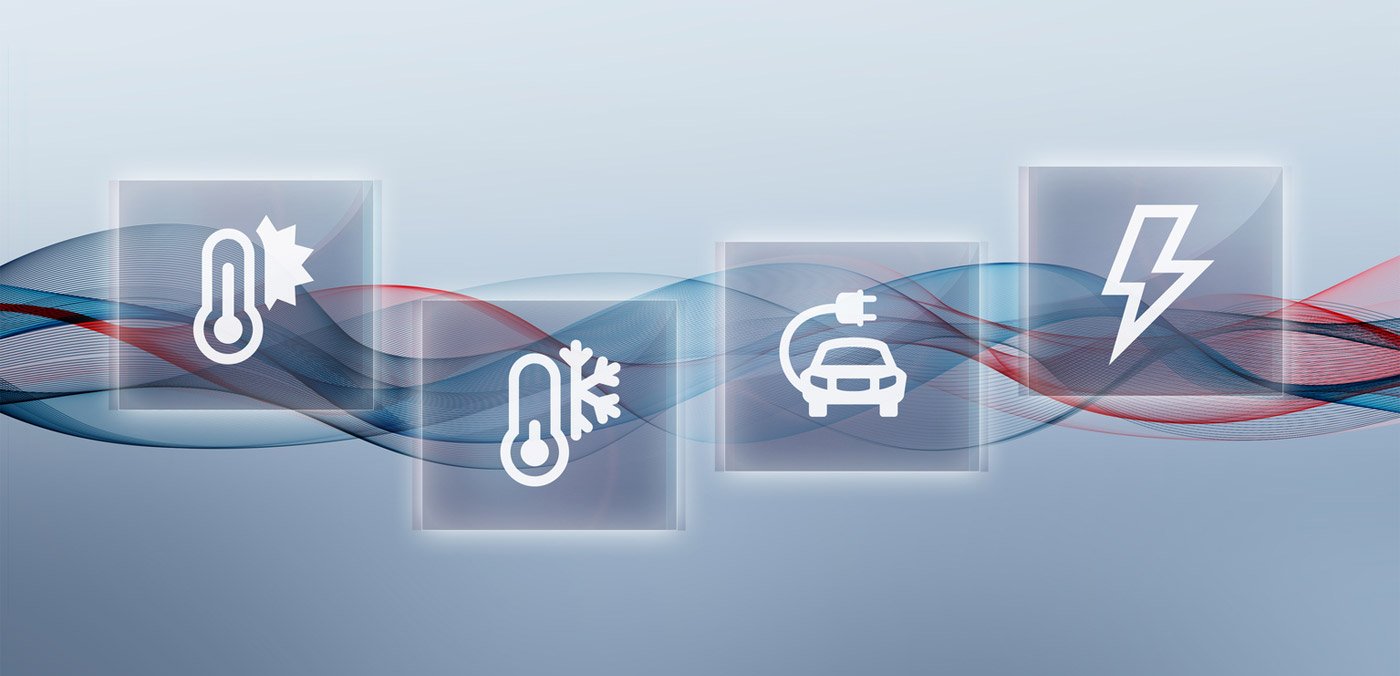 The fifth update for the Data Manager and Sunny Portal powered by ennexOS now offers new functions for upgrading existing systems and advanced monitoring.
New functions for Sunny Portal powered by ennexOS
Support for the switch from Sunny Webbox to SMA Data Manager
Energy and performance data from an existing system with one or more Sunny WebBoxes in the Sunny Portal Classic can be taken over when a system is created in the Sunny Portal powered by ennexOS.
Previously, it was only possible to transfer data from systems with an SMA Cluster Controller.
Support for several SMA Data Managers in one system
With this update, several SMA Data Managers can be registered in one single portal system. This is beneficial if the PV system includes more than the 50 devices that are supported or if larger existing systems with several Sunny WebBoxes or SMA Cluster Controller are converted to the SMA Data Manager.
The role of the Data Manager within the system is defined during commissioning. It is either a master and therefore forwards control commands to subordinate the SMA Data Manager and inverters, or it is configured as a slave and receives the control commands from superordinate devices (e.g., a master) and passes them on to the inverters.
There can be only one master and one grid-connection point within an overall system.
Virtual devices based on energy meters
In addition to the PV energy source, other energy sources can be mapped within the overall system. It is possible to virtually create the following devices and monitor their energy performance:
Combined heat and power plant
Diesel generator
Hydroelectric power plant
They are created manually in the Sunny Portal. Measurement data can be manually maintained or assigned to the corresponding devices by an energy meter, which is integrated via the SMA Data Manager and supplies the measured values in place of the device.
For the purpose of monitoring, third-party inverters can be integrated into the overall system directly via Modbus/TCP or now also as virtual devices using energy meters.
Energy source view in the energy balance
If other energy sources are monitored via the Sunny Portal, it is now possible to consider these as a whole in the energy balance view and thus identify correlations.
Updates June 2019
New Functions for "Analysis Pro"
Yield comparison in terms of "energy and power"
Simple comparison of the absolute and specific yields of inverters over days, months and years
Quick overview of the entire portfolio  via cross-system yield comparisons
Customizable selection of measurement channels via "channel profiles"
Recurring evaluations and analyses are taking place much more quickly; in addition to specified SMA profiles, users can save their own selections of measurement channels and use these for all equipment within the system.
Language Support
Russian is now the fifteenth language to become available for Sunny Portal powered by ennexOS.
Updates September 2019
Faster System setup
Less is more
This release simplifies the registration of a new PV system.
It is now no longer necessary to enter the address information of the installer or PV system owner. This is only needed if the PV sytsem is monitored by our integrated "Smart Connected" function.
When registering the PV system, you only have to select whether you are the installer or PV system owner.
Invite new users
Up to now, it was only possible to access the PV system if the user had previously registered an account in Sunny Portal, which complicated the process. Now you can invite new users to the ennexOS platform, either directly during the initial system setup or from a a PV system's user administration.
Introduction of user roles
It was always possible to assign specific access rights to each user. This allowed specification of what type of information a user could view or edit. However, the rights do not describe the function of a person within the system. With this update, we introduce the following user roles:
The assignment of the roles currently has no further effect. It serves as documentation and also allows us to address the right person with regard to "Smart Connected" or in other cases.
More improvements
Dashboard widgets
With this update, we have adjusted the times shown in the dashboard widgets. Previously, the last 24 hours, the last 7 days and the last 30 days were shown there. That was apparently not optimal.
The widgets now show the current day, the current month and the current year.
Notification Center
In the upper navigation bar, there is now a new icon, a bell. This is where you will find our new notification center, which will inform about updates of Sunny Portal and will show important events of the user´s system.
New menu structure
We have sorted the menu items and aligned them across the different system hierarchies, making them easier to find.
New report with detailed device information
Within the notifications, a new report is available with this release. Detailed information about all the PV inverters and their performance are listed in tabular form. In addition, when the inverter comparison is activated, devices that performed outside the defined tolerance are highlighted in color.
Updates November 2019
New Features for SMA Data Manager M
Extended support of connected devices
Expanded integration of the Inverter Manager
In addition to the STPS-60, the STP-60 and SHP 75 PV inverters from SMA can now be connected to the SMA Data Manager M. These devices can also be connected to the Sunny Portal powered by ennexOS. The devices connected to the Inverter Manager will be displayed as a single device known as an 'aggregate device.'
Centralized update of SMA PV inverters
Each inverter connected to SMA Data Manager M and Sunny Portal powered by
ennexOS has automatically looked for and downloaded available updates so far. This created a lot of traffic and had a negative impact on the data tariffs of the PV systems connected to the Sunny Portal powered by ennexOS via mobile communication.
The SMA Data Manager M can now download available updates for the connected SMA PV inverters, centrally and at one time, and then distribute them to the connected devices of the PV systems.
This new feature will reduce traffic on the lines and the data volume needed for PV systems that are connected via mobile communication to the Sunny Portal powered by ennexOS.
Support of 3rd Party PV inverters
With the implementation of the Modbus Sunspec interface, the 3rd party PV inverters can now be connected to the SMA Data Manager M and displayed in the Sunny Portal powered by ennexOS. To support the different functions, more than 15 Sunspec
Data-Models have been installed in the SMA Data Manager M. The connection is possible via Modbus/TCP or Modbus/RTU.
Support of cost-effective Modbus/RTU Meter
To complete the range of supported Energy Meters, Modbus/RTU Meters can now also be connected to the SMA Data Manager M along with the already supported Modbus/TCP Meter. With these features, customers have the possibility to optimize the investment in the PV systems.
Following devices will be directly supported:

measurlogic-DTS-307
WattNode WNC-3Y XXX-MB

A connection of further Modbus/RTU Meters is also possible. Customers can create their own Modbus profiles for this directly on the SMA Data Manager M.
Updates February 2020
New Features for SMA Data Manager M
Advanced support for connected devices
1. Threshold-based activation of digital outputs
With this release, reactive power and active power values can be used to activate digital outputs. For example, if there is an excess of active power, a digital signal can be sent to a load, such as a heating rod or a heat pump, in order to start these loads. In this way, losses due to "curtailment commands" can be reduced and the energy can be used even more effectively.
These values or parameters can be used to activate the digital outputs:
Alarm in case of warning or error
Alarm in case of error
System active power
System reactive power
System active power at the point of interconnection
System reactive power at the point of interconnection
Setpoint of active power limitation
Reactive power setpoint
2. Advanced connection options for sensors
In order to connect sensors, such as weather stations, to the SMA Data Manager M more easily and effectively, the sensor device profile has been added to the area of Modbus device types that have already been saved. This enables manual Modbus profiles to be created, e.g., to connect weather stations such as the PVmet 200 from Rainwise.
The measured values are available locally on the SMA Data Manager M in the form of instantaneous values, and in Sunny Portal powered by ennexOS in the form of data for analysis in the Analysis Tool Pro (ATP). This profile can also be used to connect a fill level sensor (fill level as a percentage). These measured values are currently available only as instantaneous values on the SMA Data Manager M.
3. Connecting Danfoss TLX and FLX inverters
Implementation of the EtherLynx protocol allows Danfoss TLX and FLX inverters to be connected to the SMA Data Manager M via Ethernet cables and values to be called up and sent to Sunny Portal powered by ennexOS.
It is also possible to control and regulate these inverters.
4. Permanent implementation of other Modbus profiles
The following devices have been added to the list of Modbus profiles that have already been permanently integrated:
PQ Plus UMD 705 (three-phase power analyzer)
Rainwise PVmet 200 (weather station)
This allows users to integrate these devices into the PV system more easily as the Modbus profiles that have already been saved ensure that the required measured values will be queried reliably.
Expanding the grid management services
1. Support of reactive power setpoints via external digital inputs
Default reactive power values can now also be processed via external digital inputs (e.g., Wago 750 system or MOXA ioLogik E1242). This gives PV system operators greater flexibility in implementing the distribution network operators' specifications. This simplifies physically separate installation of SMA Data Manager M and I/O modules.
Updates April 2020
New functions for Sunny Portal powered by ennexOS
Mapping sensors on the dashboard
Current measured values from existing sensors can be displayed directly on the dashboard as a separate widget. On the plant level, the sensors configured under the menu item "Configuration" > "Sensor assignment" are automatically displayed.
On the device level e.g. for a Moxa I/Os also all sensor channels are displayed on the device dashboard. Even reported percentages can be displayed, for example to represent the filling level of a diesel generator.
The widgets can be configured for each dashboard.
Simplified navigation
Subsystems or devices can now be selected via the clearly arranged submenu in the navigation bar. The previous detour via the status list is omitted. The status list can be accessed via an additional entry in the "Monitoring" function area and via the submenu in the navigation bar.
Do you have questions about ennexOS or ideas for new requirements? Then please feel free to send an e-mail to SMA platform product manager Andreas Strusch: Andreas.Strusch@SMA.de
More about ennexOS in the blog
https://www.sma-sunny.com/en/ennexos-how-does-smas-energy-management-platform-work/
https://www.sma-sunny.com/wp-content/uploads/2018/12/updates-ennexos-blog.jpg
676
1400
Andreas Strusch
/wp-content/themes/enfold-child/images/SMA-LOGO-Color_s-1.png
Andreas Strusch
2020-02-25 15:40:55
2020-03-31 13:12:18
All IoT Platform For Energy Management ennexOS Updates at a Glance