All IoT Platform For Energy Management ennexOS Updates at a Glance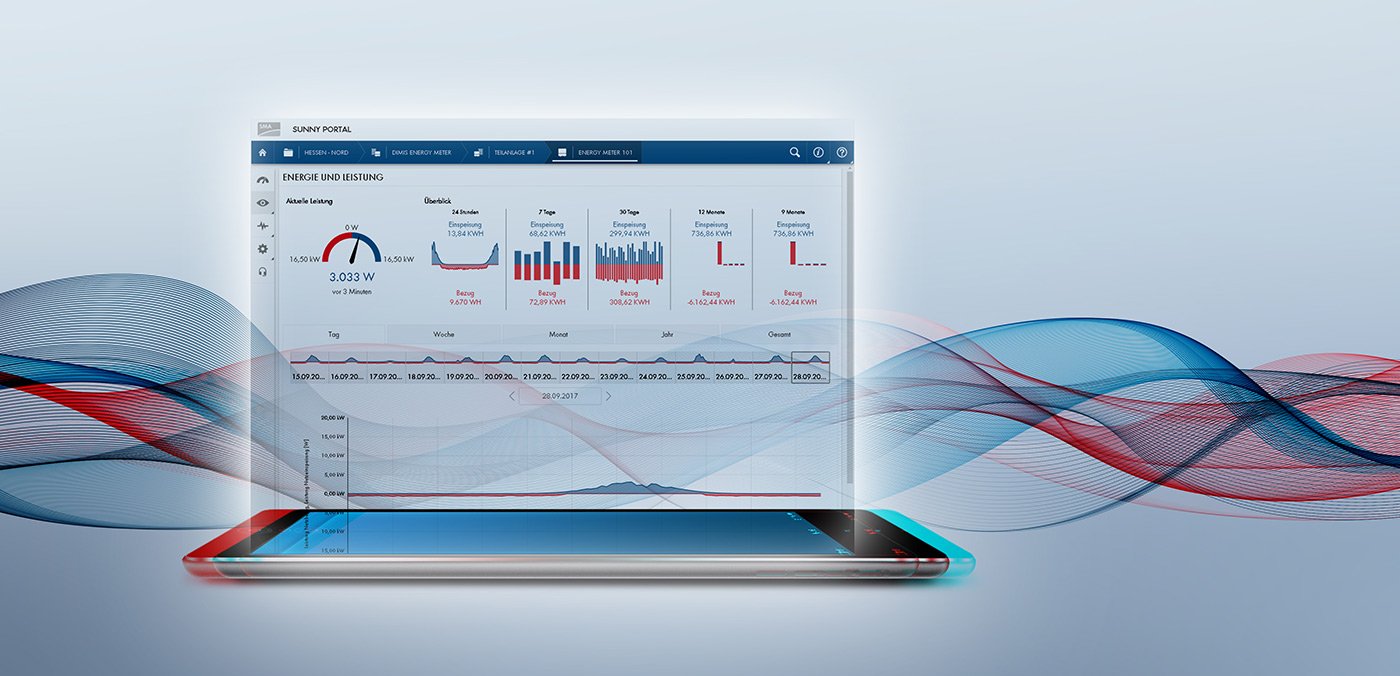 Integrated energy planning is a hot topic at the moment, and the ennexOS IoT platform for energy management combines individual energy sectors to create one efficient overall system. We explain how commercial PV system operators can benefit from this. We make regular updates to flexibly adapt ennexOS to current market and customer requirements. We present the latest functions here.
Integrated energy planning brings together energy sectors such as electricity, heat and mobility (which have previously been looked at on their own) to create a resource-efficient overall system. It is a question of exchanging energy at the right places and controlling it in such a way that the demand can be covered as well as possible with the renewable energy generation power. This protects the climate and reduces the energy costs in a particularly sustainable manner. At the same time, operators of decentralized regenerative power generation systems will be able to benefit from the new and attractive business models by becoming active market participants.
From theory to practice: What do the practical solutions for the energy supply of tomorrow look like?
With ennexOS, SMA has developed an IoT platform for energy management. The data from different energy sectors can be brought together and controlled in an intelligent manner here. "ENergy NEXt Operating System is not a finished application but a living system to which we regularly add new features depending on customer needs or market demands", said SMA platform product manager Andreas Strusch. "What is important is that every user can benefit individually: installers, energy consultants, system planners and operators of decentralized energy supply systems. We remain in close contact with our customers here."
In its current development stage, ennexOS therefore offers services along the entire value chain for commercial PV systems with the Data Manager M:
Updates December 2018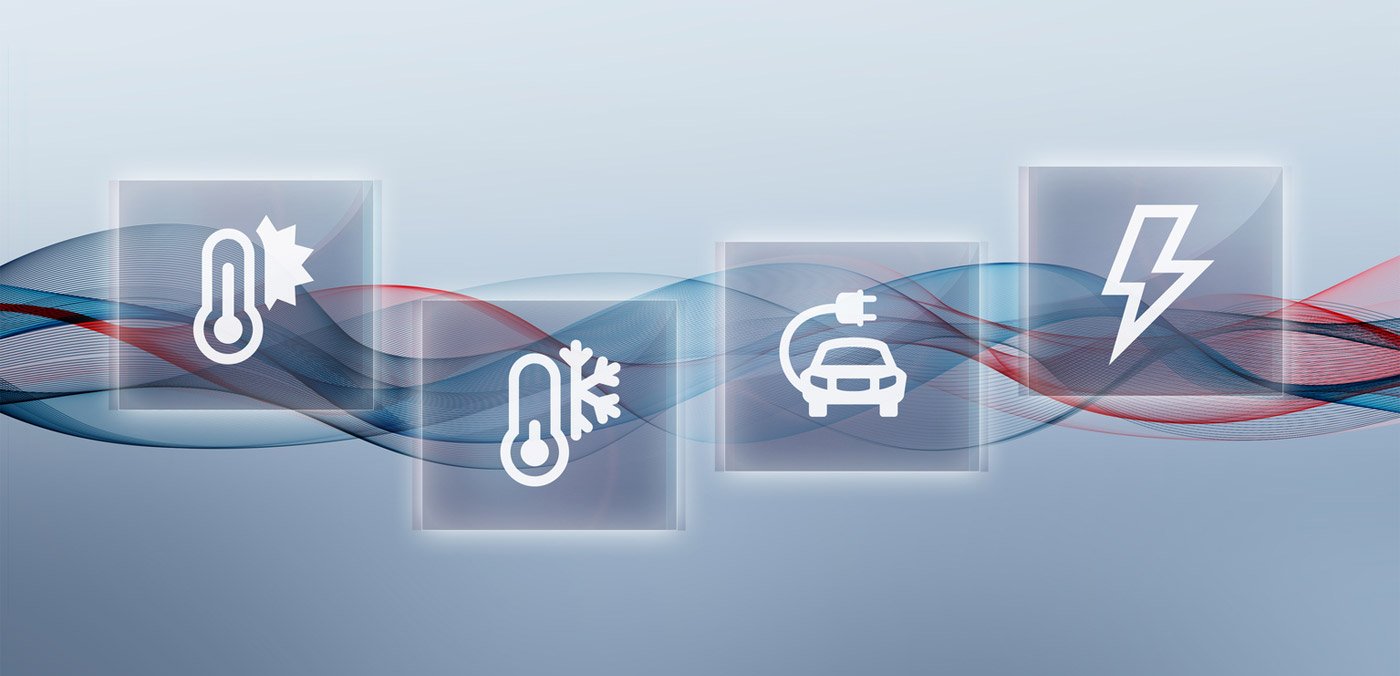 Energy management with Sunny Tripower Storage-60
From now on, installers can engage in direct energy management with the new Sunny Tripower Storage-60 PV system operators can reduce load peaks and hence the grid utilization charges, and benefit from optimized self-consumption.
New battery features in ennexOS
Release 1.3 can be used to perform detailed measurement value analyses for storage systems in commercial applications via the Sunny Portal analysis tool:
Battery charging and discharging power
Battery current
Battery voltage
Setpoint charge voltage
Battery temperature
SOC (state of charge)
SOH (state of health)
Connecting external inverters
This release allows external inverters to be connected in the system. With an additional energy meter (or manual meter reading), the energy yields of these inverters can be be read out as well. This means that PV system operators can now enjoy the ennexOS advantages, despite the inhomogeneous inverter structure.
Integration of gas meters
Heat is an important element in integrated energy planning. Because people who heat with gas require a large share (frequently up to 50%) of the energy costs for heating. To ensure the energy costs as transparent as possible, gas meters can henceforth be read into ennexOS systems either with Modbus/TCP or manually. This allows the thermal energy consumption to be displayed, e.g., by combined heat and power plants.
Grid management services
In this and subsequent releases, the reactive power will be implemented with a fixed displacement power factor of cos phi, which is required worldwide in different connection conditions (grid codes). This allows the Data Manager M to adjust deviations from the setpoint within a few seconds.
File Transfer Protocol (FTP)
Data export to third-party portals or as backup is now available via the hourly FTP push.
Monitoring & Control
Satellite-based meteorological data about the temperature, solar irradiation and wind speed is available for all systems with the Data Manager M in the Sunny Portal powered by ennexOS. This allows accurate monitoring of the system performance. For an even more convenient commissioning, it is possible to select the exact location of the system via the new Sunny Portal setup assistant in Google Maps. Naturally, the system data can also be taken from a Sunny Design project.
Automatic inverter monitoring SMA Smart Connected
With the free SMA Smart Connected service, installers can really score points with the PV system operator. Because this restores the system to working order particularly quickly in the event of faults. With SMA Smart Connected, we automatically monitor the inverters 24/7. This saves installers valuable working hours. They are informed immediately by email as soon as something is wrong.
With Release 1.3, SMA Smart Connected is available for the following commercial inverters:
STP 50-40 (CORE1); Upgrading for CORE1 devices that have already been commissioned: you still have to register in ennexOS until January 31, 2019.
STP 50-US-40 / STP 33-US-41 / STP 50-US-41 / STP 62-US-41 (CORE1)
STP 15000TL-30 / STP 20000TL-30 / STP 30000TL-30
STP 12000TL-US-10 / STP 15000TL-US-10 / STP 20000TL-US-10 / STP24000TL-US-10 / STP 30000TL-US-10
SMA Smart Connected has been integrated into the new Sunny Portal powered by ennexOS and is compatible with the Data Manager M (not compatible with the Cluster Controller).
Direct marketing for systems with 100 kW and above with SMA Spot
Direct marketing of solar power is compulsory in Germany for systems with 100 kW and above. With SMA Spot, SMA offers this service at the click of a mouse — without waiting to request direct marketing contracts or additional hardware outlay. This facilitates extremely reliable cost-effectiveness calculations for PV systems as the exact expenditure on direct marketing is included in the calculation. SMA Spot thus meets all the requirements for participating in the future energy market with dynamic electricity prices, community energy, etc.
Do you have questions about ennexOS or ideas for new requirements? Then please feel free to send an e-mail to SMA platform product manager Andreas Strusch: Andreas.Strusch@SMA.de
More about ennexOS in the blog
https://www.sma-sunny.com/en/ennexos-how-does-smas-energy-management-platform-work/
https://www.sma-sunny.com/wp-content/uploads/2018/12/updates-ennexos-blog.jpg
676
1400
Andreas Strusch
/wp-content/themes/enfold-child/images/SMA-LOGO-Color_s-1.png
Andreas Strusch
2018-12-19 10:00:55
2019-01-07 09:40:15
All IoT Platform For Energy Management ennexOS Updates at a Glance