Why You Don't Want to Miss out on Our Solar Academy Training Courses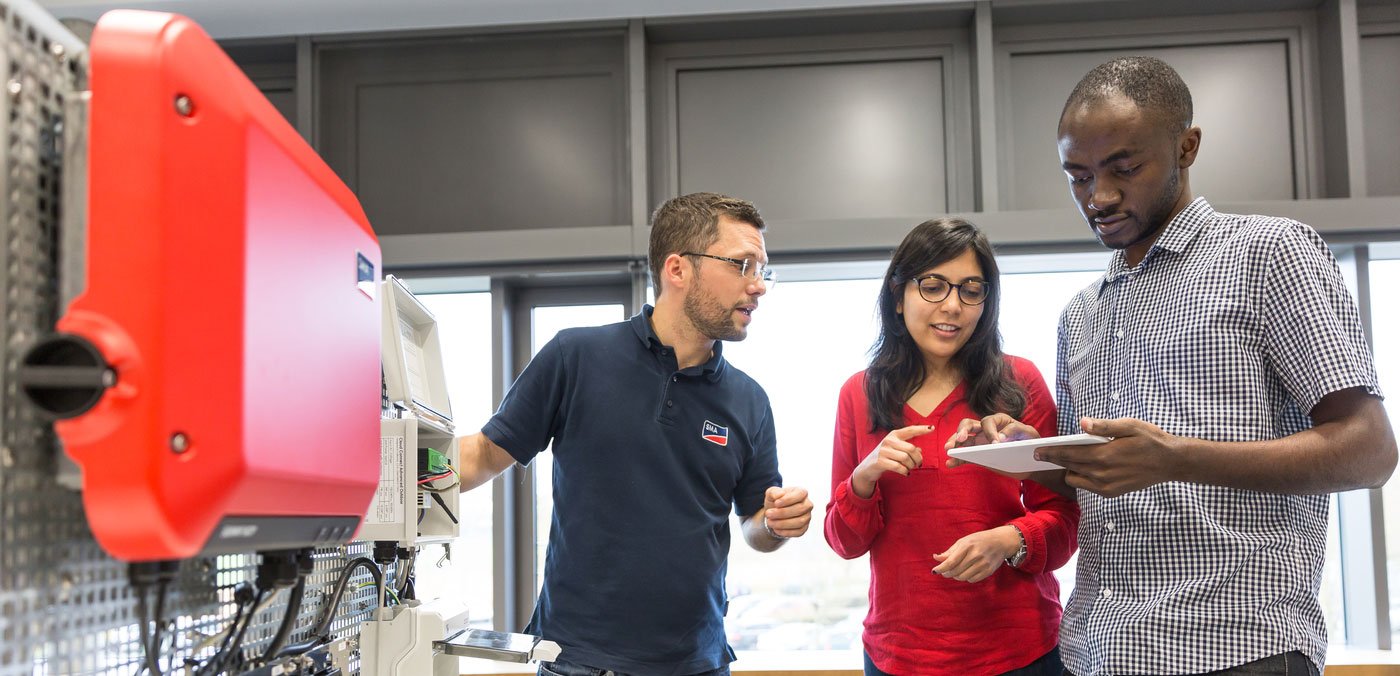 Seminars, webinars, video tutorials: More than 5,000 installers and PV system planners from all over the world make use of the SMA Solar Academy training annually. Do you want to learn how to install PV systems and integrate battery-storage systems? Or maybe you're keen to find out about the latest technologies? Our practice-oriented Solar Academy training courses help you further develop your skills and qualifications on an ongoing basis so that you always have your finger on the pulse.
"What I liked most was the well-elaborated selection of topics and the highly motivated and qualified trainer."
"I was particularly impressed with the trainer's expert knowledge and their willingness to discuss any questions we had."
"Everything was very well explained. I liked the fact that the products weren't used for promotional purposes."
This is just some of the feedback that we have received from participants on the Solar Academy training courses. Some feedback is particularly memorable: "The strong practical component is something that is mentioned time and again in the seminar evaluations," said Tillmann Blume, head of the SMA Solar Academy in Germany. "This is where we receive the most praise, and it confirms the effectiveness of our concept of running small training groups and intensive workshops with real systems. In fact, most people are calling for an even greater practical component. This proves that we are on the right track and, in response, we are increasingly putting learning on real and complete systems at the center of our offering."
By experts, for experts
This is precisely the goal of the Academy's training courses: To convey knowledge in a targeted and hands-on manner about SMA systems, photovoltaics in general and the sustainable use of solar power. The SMA Solar Academy opened its doors back in 2004 and provides system planners, installers and electrically qualified persons from all over the world with the skills they need to perform specialist technical work on PV systems. The Solar Academy currently operates in twelve countries around the world.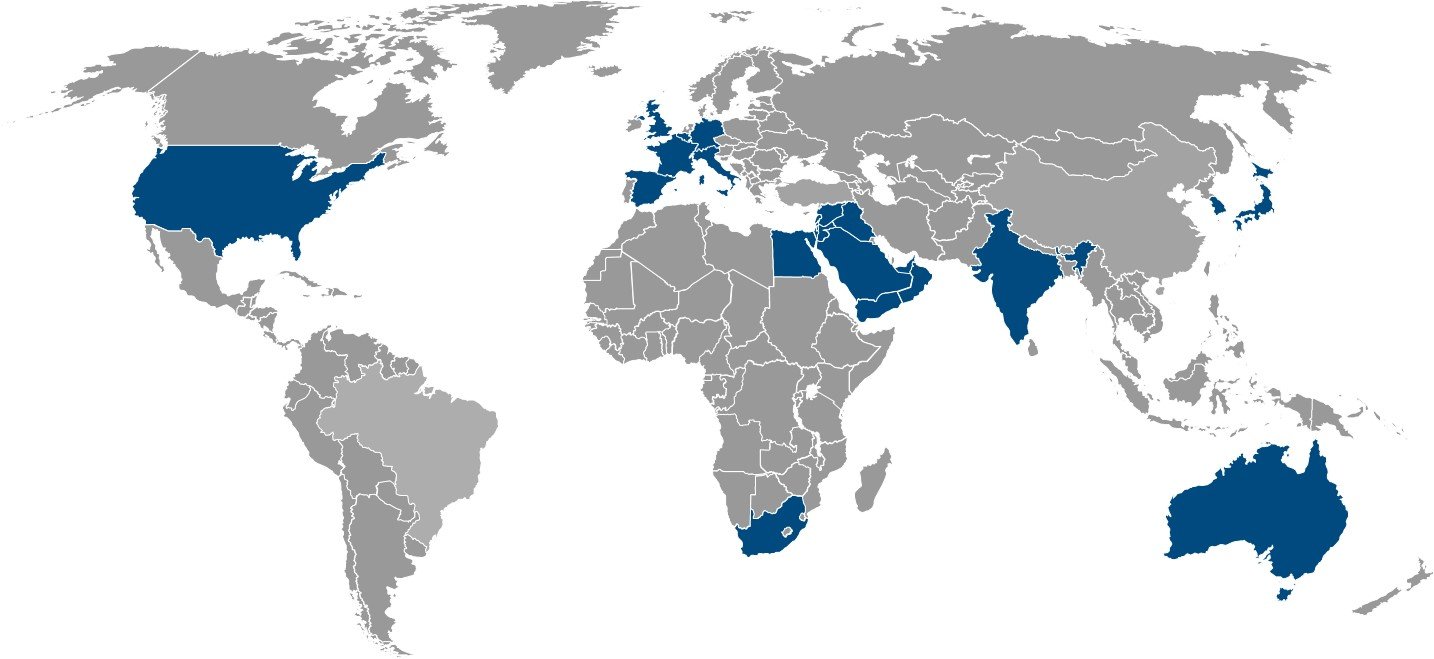 Benefits of the training courses:
Participants learn about every single aspect of PV systems — from design, installation and commissioning to maintenance and monitoring
Training courses for all system sizes and types — from residential and off-grid systems to power plants on the grid
Comprehensive professional service for the device to the replacement of assemblies
Professional system maintenance opens up additional business opportunities
The offering covers everything from the technical basics through to advanced expert knowledge
Application-oriented training with specific tricks and tips for everyday work
A forum for questions and honest answers
SMA Solar Academy: Be a solar expert (en/de)
Online classes and on-site seminars with qualified SMA experts provide in-depth technical knowledge, the fundamentals of installing and commissioning PV systems and also specialist knowledge of storage integration, hybrid system commissioning and intelligent energy management.
Traditional seminars or online training?
In addition to on-site seminars, webinars are becoming increasingly common. These are particularly useful for teaching about monitoring portals and remote services or for providing quick training sessions on new devices and functions. Of course, the practical component of webinars is not as strong as with traditional, on-site seminars because the participants can interact with SMA experts only via the chat function. Thanks to digital technology, however, not only can webinars be accessed online from anywhere in the world, but installations can also be shown live via a camera link.
However, on-site seminars — whether they last for just one day or are spread across several days — give participants an in-depth understanding of complete systems and the opportunity to put their theoretical knowledge into practice. Another benefit is the level of personal interaction. "Installers appreciate the opportunity to get answers to specific questions arising from their day-to-day work, " said Tillmann. "And we also receive valuable feedback from the participants. "This means that we can keep on optimizing our training courses and address the issues that are currently of particular interest." The breaks give participants the chance to network, an activity that frequently leads to some exciting partnerships. Finally, all those involved are important ambassadors for the promotion of a sustainable energy supply, which is why the motto of the Solar Academy is 'Be a solar expert.'
Tailored trainings for different countries
More than 20 Solar Academy trainers ensure that, wherever you are in the world and whatever your language, you will always be able to find training courses and sessions near you. Our trainers are highly qualified and experienced solar experts who combine theoretical background knowledge with practical application experience. The training topics are tailored to the different countries and take into account all the local legal and normative requirements.
Training on specific topics such as large hybrid systems or the maintenance of PV power plants is provided at our main site in Niestetal, near Kassel, Germany. The Solar Academy website presents in a clearly structured manner the global training offering by language, country and training format.
You also want to become a solar expert?
https://www.sma-sunny.com/wp-content/uploads/2019/10/KV-Academy-neu.jpg
676
1400
Anke Baars
/wp-content/themes/enfold-child/images/SMA-LOGO-Color_s-1.png
Anke Baars
2019-11-04 13:10:25
2019-11-04 13:05:23
Why You Don't Want to Miss out on Our Solar Academy Training Courses