Technical Documentation & Updates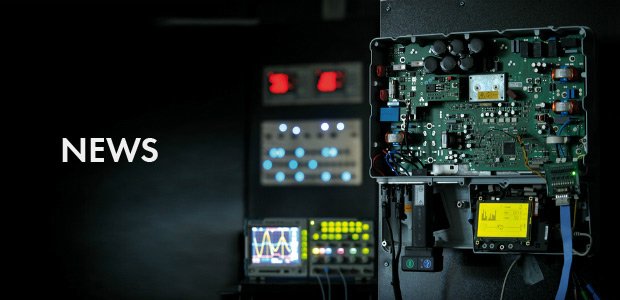 Updated at November 14, 2018
The purpose of this blog entry is to keep you informed about the latest updates and new publications for SMA devices released by the technical documentation team. This information will be made available regulary. This means that you will always be kept up to date and will never miss any changes or anything new that is published.
Latest Technical and Product Documentation
The following product-related documents have been updated and published for the first time and are available for download from the Download Area at www.SMA.de/en:
Sunny Boy
SUNNY BOY 3.0-US / 3.8-US / 5.0-US / 6.0-US / 7.0-US / 7.7-US – Reduce costs across your entire residential business model
Datasheet
SB30-77-US-DUS184327W.pdf
Module optimization
TS4 – Overview of approved SMA inverters
Technical information
TS4-Kompatibilitaet-TI-en-15.pdf
System communication
Operating manual – SMA DATA MANAGER M with SUNNY PORTAL powered by ennexOS
Operating Instructions
EDMM-10-BE-en-16.pdf
Installation Manual – SMA COM GATEWAY (COMGW-US-10)
Installation Guide
COMGW-US-10-IA-en-11.pdf
Multicluster-Box
Errata of the Operating Manual // Errata zur Betriebsanleitung // Errata de las instrucciones de funcionamiento // Erratum aux instructions d'emploi – MULTICLUSTER-BOX 12
Operating Instructions
MC-BOX-12-3-20-Errata-xx-11W.pdf
MV Power Station
MV POWER STATION 2500-S-AU / 2750-S-AU / 3000-S-AU – Turnkey Solution for PV Power Plants in Australia
Datasheet
MVPS2500-3000-S-AU-DEN1842-V10web.pdf
MV POWER STATION 5000-S-AU / 5500-S-AU / 6000-S-AU – Turnkey Solution for PV Power Plants in Australia
Datasheet
MVPS5000-6000-S-AU-DEN1844-V10web.pdf
Sunny Central
SUNNY CENTRAL 1760-US / 1850-US / 2000-US / 2200-US – Maximum power density and simple integration for 1,000 V PV projects
Datasheet
SC1760-2200-US-DUS184313W.pdf
Software Updates/Firmware Updates
Sunny Island
SI3-0M_4-4M_Firmware-Update-BFR-V-4-100_DSP-V-4-100_EN.zip
SI6-0H_8-0H_Firmware-Update-BFR-V-4-100_DSP-V-4-100_EN.zip
Links for more information
SMA FAQ & Support
If you have further questions, please write an e-mail to SocialMedia@SMA.de.
https://www.sma-sunny.com/wp-content/uploads/2016/03/TechDokusUpdates_News.jpg
300
620
Benjamin
/wp-content/themes/enfold-child/images/SMA-LOGO-Color_s-1.png
Benjamin
2018-11-20 15:54:58
2019-07-18 11:55:28
Technical Documentation & Updates