Technical Documentation & Updates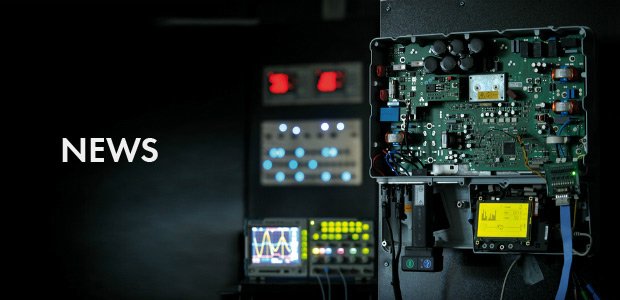 Updated at August 22, 2018
The purpose of this blog entry is to keep you informed about the latest updates and new publications for SMA devices released by the technical documentation team. This information will be made available regulary. This means that you will always be kept up to date and will never miss any changes or anything new that is published.
Latest Technical and Product Documentation
The following product-related documents have been updated and published for the first time and are available for download from the Download Area at www.SMA.de/en:


'Intermittent Renewable Resources (Wind and PV) Transmission Interconnection Code (TIC)' (IRR-TIC), Jordan, July 2015
Manufacturers Declaration
HK_SC-STP_JO-IRR-TIC_en_10.pdf


PVmet Weather Station

COM-WS-100-10 Datasheet
COM-WS-100-10_Datasheet.pdf

COM-WS-100-10 (Specsheet)
COM-WS-100-10_Specsheet.pdf

COM-WS-200-10 Specsheet
COM-WS-200-10_Specsheet.pdf

COM-WS-200-10
Datasheet
COM-WS-200-10_Datasheet.pdf


Supplier statement to the Saudi-Arabian Grid Code, Version October 2016
Manufacturers Declaration
HK_SC_SAGC_en_10.pdf


SMA REVENUE GRADE METER KIT
Simple integration with unmatched accuracy
Datasheet
RGM-DUS182614W.pdf


Manufacturer declaration in accordance with the UNE 206007-1 IN
Manufacturers Declaration
HK_STP_UNE206007_en_10.pdf


'Código de redes fotovoltaico, Anexo B', December 2017 (Grid Code Panama, Annex B)
Manufacturers Declaration
HK_SC-GridCodePanama_en_12.pdf


Supplier statement to the Dubai RSB Grid Code, Version 1.2
Manufacturers Declaration
HK_SC_RSBGridCode_en_10.pdf


Supplier statement to the Oman PDO Grid Code, Version 1.0
Manufacturers Declaration
HK_SC_PDO_en_10.pdf


SUNNY TRIPOWER CORE1 – Replacement of AC terminal (PL-AC-TML-01 / PL-AC-TML-US-01)
Service instructions
CORE1-AC-terminal-RM-xx-10.pdf


SUNNY TRIPOWER 3.0 / 4.0 / 5.0 / 6.0 (STP3.0-3AV-40 / STP4.0-3AV-40 / STP5.0-3AV-40 / STP6.0-3AV-40)
EU Declaration of Conformity
ZE_CE_STPxx-3AV-40-en-10.pdf


Sunny Tripower inverters
Maximum Generator Power and DC:AC Ratio
Manufacturers Declaration
HK_DCAC_Ratio_en-11.pdf


SUNNY TRIPOWER 10000TL-11 Economic Excellence
Operating Instructions
STP10TLEE-JP-11-BE-en-15W.pdf


SUNNY TRIPOWER 17000TL
The versatile specialist for large-scale commercial plants and solar power plants
Datasheet
STP17000TL-30-DEN1622-V10web.pdf


SUNNY HIGHPOWER PEAK 1
Technical information
SHP75-JP-10-TI-en-10.pdf


SUNNY HIGHPOWER PEAK1 / SUNNY TRIPOWER 60 / SUNNY TRIPOWER STORAGE 60 Replacing Defective Surge Arresters
Service instructions
SHP75_STP60_STPS60-RM_SPD-xx-12.pdf


SUNNY CENTRAL US / SUNNY CENTRAL / SUNNY CENTRAL STORAGE US / SUNNY CENTRAL STORAGE Noise reduction kit
Installation Guide
SC_SCS2xxx-IA-xx-11.pdf


String-Current Monitoring with SUNNY CENTRAL
Technical information
SC2xxx-SAE-TI-en-10.pdf


Modbus® Interface for SUNNY CENTRAL 1760-US / 1850-US / 2000-US / 2000-EV-US / 2200 / 2200-US / 2475 / 2500-EV / 2500-EV-US / 2750-EV / 2750-EV-US / 3000-EV
Technical information
MODBUS-SC2xxx-TI-en-17.pdf


SUNNY CENTRAL STORAGE 1900 / 2475
Battery inverter for large-scale storage systems
Datasheet
SCS1900-2475-DEN1829-V11web.pdf
Software Updates/Firmware Updates

–
Links for more information

SMA FAQ & Support

If you have further questions, please write an e-mail to SocialMedia@SMA.de.
https://www.sma-sunny.com/wp-content/uploads/2016/03/TechDokusUpdates_News.jpg
300
620
Benjamin
/wp-content/themes/enfold-child/images/SMA-LOGO-Color_s-1.png
Benjamin
2018-02-13 11:22:27
2019-07-18 11:46:34
Technical Documentation & Updates