Questions and Answers on Discontinuation of the Sunny WebBox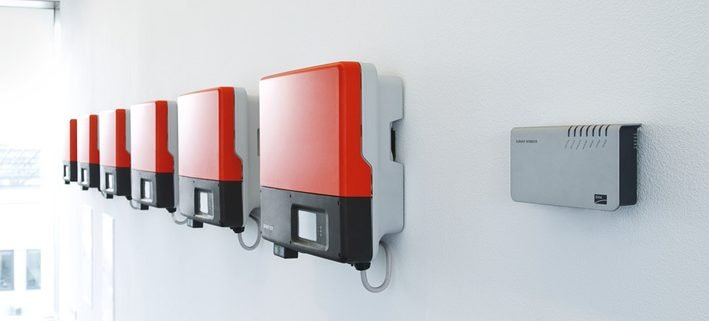 At the end of October 2015, we will be discontinuing some of our communication solutions such as the Sunny WebBox. This announcement led to some questions. First of all, thank you for your feedback. As announced, we would like to respond to the key points you raised in this Q&A document.
Your concerns were the following:
• What's going to happen with the service for defective devices, even for very old systems?
• Is there a successor device for the Sunny WebBox in the pipeline?
• What's going to happen with RS485 communication?
• Basic criticism that the Sunny WebBox is not compatible with the Sunny Home Manager and does not contain any sensor technology, and that the SMA Cluster Controller is too expensive for private residential PV systems.
SMA will continue to supply the Sunny WebBox to wholesalers until the end of October 2015.
Our answers:
Basically, the introduction of SMA Webconnect and Speedwire communication has led to a slump in demand for monitoring devices that communicate with inverters via RS485. Every new Sunny Boy is fitted with a Webconnect interface as standard, enabling a simple and cost-effective connection to Sunny Places and Sunny Portal without the need for any additional devices. This means that new systems are equipped with all the basic monitoring functions.
For systems that focus on self-consumption, with the Sunny Home Manager, SMA offers a comprehensive energy management system. The SMA Cluster Controller assumes advanced monitoring tasks, particularly in commercial applications, with a local display and the option to connect commercially available sensors and a direct marketer interface. In addition, the SMALL version, which has been available since spring 2015, offers a cost-efficient alternative specially designed for commercial or residential PV systems.
For existing systems with a Sunny WebBox, all warranty services will of course be honored during the factory warranty period, and additionally we will also be offering repair service.
Customers who are already operating a system with SMA inverters without monitoring, but who want to purchase a monitoring solution with Sunny WebBox in the near future will still be able to do so through wholesalers.
In addition, SMA is also examining the possibility of combining existing systems using RS485 communication with current and new communication solutions that include advanced functions and services. As soon as we have a decision on this, we will notify customers here on the blog page.
We hope we've been able to respond to some of your key issues in this document. If you have any further questions, feel free to use the comments function.
https://www.sma-sunny.com/wp-content/uploads/2015/10/SunnyWebBox.jpg
378
709
Leonie Blume
/wp-content/themes/enfold-child/images/SMA-LOGO-Color_s-1.png
Leonie Blume
2015-10-06 13:12:37
2017-12-13 16:09:44
Questions and Answers on Discontinuation of the Sunny WebBox